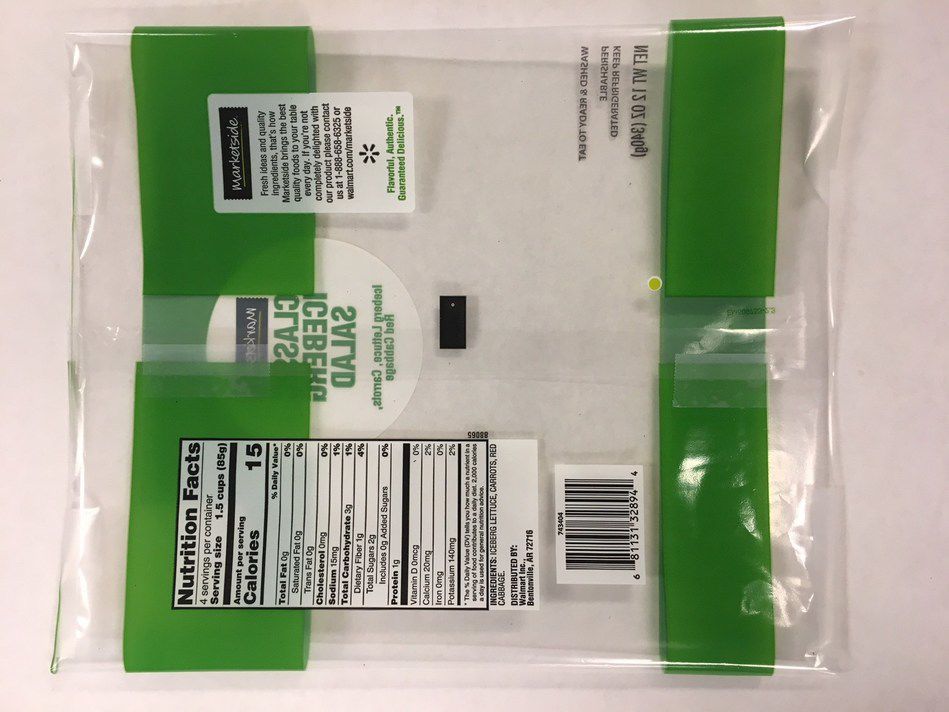 At least six people in North Dakota have been sickened by bagged salad mixes contaminated by Cyclospora, the state Department of Health reported Sunday.
"The cases in North Dakota are part of a larger outbreak occurring among Midwestern states," epidemiologist Laura Cronquist said. "All six individuals consumed Marketside brand salad."
Cyclosporiasis is an intestinal infection caused by the Cyclospora parasite. A person may become infected after ingesting contaminated food or water. Common symptoms include severe abdominal pain, diarrhea, nausea and vomiting, body aches and fatigue. The infection is treated with antibiotics, and most people respond quickly to treatment.
The illness is associated with the consumption of bagged salad mixes sold at Walmart, ALDI, Hy-Vee and Jewel-Osco stores. They have been recalled from stores in North Dakota and 11 other states.
Marketside brand 12-ounce and 24-ounce bagged Classic Iceberg Salad (sold at Walmart stores in Iowa, Minnesota, Michigan, Nebraska, North Dakota, South Dakota, and Wisconsin).

Little Salad Bar brand 12-ounce bagged Garden Salad (sold at ALDI stores in Arkansas, Illinois, Indiana, Iowa, Michigan, Minnesota, Missouri, North Dakota, South Dakota and Wisconsin).

Hy-Vee brand 12-ounce bagged Garden Salad (sold at Hy-Vee stores in Illinois, Iowa, Kansas, Missouri, Minnesota, Nebraska, South Dakota, and Wisconsin).
More than 200 cases of illness in eight states have been reported in the U.S., according to the federal Centers for Disease Control and Prevention. Twenty-three people have been hospitalized. None of the North Dakota cases have required hospitalization.
Be the first to know
Get local news delivered to your inbox!