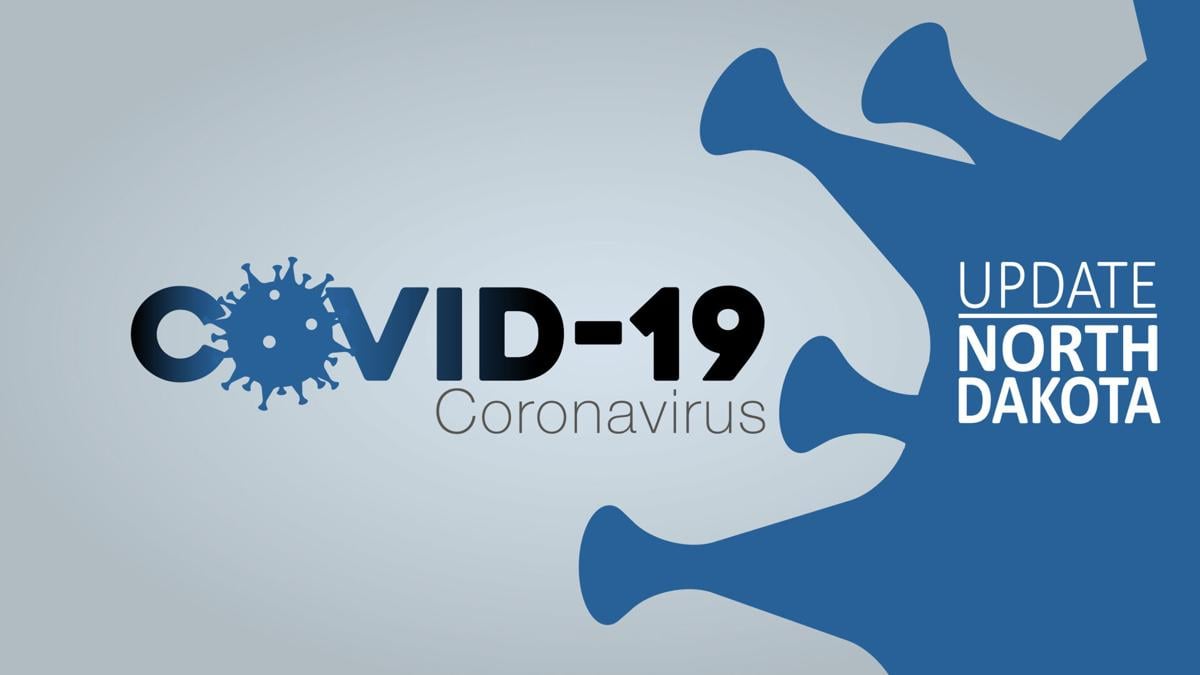 The number of active COVID-19 cases in North Dakota fell by 53 on Saturday, a day after that statistic reached a new high of 6,363, according to the state Department of Health.
The department also reported eight COVID-related deaths in the last day, putting the state's total at 448. Five of those deaths were in Ward County and included two men in their 80s and one man in his 90s, a woman in her 90s and a woman in her 70s. A Grand Forks County man in his 60s, a Pierce County man in his 70s, and a Williams County man in his 60s were the other fatalities.
A total of 936 positive results came from 7,763 tests completed in the last day. Of those, 164 were in Burleigh County, 121 were in Cass, 142 were in Grand Forks County, 117 were in Ward and 50 were in Morton County. A total of 807,053 test have been completed since mid-March with 36,874 positive results, the department said.
Cass County leads the state in active cases with 1,165, according to the department's website. Burleigh County has 1,037, Grand Forks 720, Ward 659 and Morton 333.
The state's active case total now stands at 6,310. Of those, 166 are hospitalized, two fewer than Friday when the number reached an all-time high. Recoveries reported in the last day totaled 981, and the total number of people in North Dakota who have recovered from the coronavirus disease now stands at 30,116.
There are 22 staffed intensive care beds and 256 staffed inpatient beds available in North Dakota, according to the latest available data. Sanford Health Bismarck has one staffed intensive care bed and five staffed inpatient beds available. CHI St. Alexius Medical Center in Bismarck has one staffed intensive care bed and 12 staffed inpatient beds available.
Testing this week
Free public COVID-19 testing events are being conducted in various areas again this week. They're open to all ages on a first-come, first-served basis, unless otherwise specified. Listed testing hours could be reduced if supplies run out.
Bismarck-Burleigh Public Health and Bismarck State College are hosting free COVID-19 testing weekly on Mondays in the BSC Armory, from 11:30 a.m. to 12:30 p.m.
The Upper Missouri District Health Unit in conjunction with Williston State College will host public testing in the Art Wood building on campus from 4-6 p.m. Monday.
Drive-thru flu shot events are being held in the Art Wood building every Friday from 8:30 a.m. to 5 p.m. until Nov. 6. Appointments must be made by calling 701-774-6400. People are asked to bring their insurance card and a pen, and to wear a mask.
State and federal health officials are urging people to get a flu shot during the coronavirus pandemic to help avoid overburdening health care systems. The shot is recommended for everyone age 6 months and older.
Bismarck-Burleigh Public Health will host drive-thru events at the Bismarck Event Center on Monday and Tuesday.
People should enter Parking Lot D -- to the south of the Event Center, across Bowen Avenue -- from Seventh Street. Testing will be conducted inside the Event Center. Times are 9 a.m. to 2 p.m. Monday and 11 a.m. to 12:30 p.m. Tuesday.
Public health typically holds testing on Tuesdays. The additional testing on Monday is due to the weather-related cancellation of the North Dakota Department of Health's regularly scheduled outdoor testing events. The health department will be assisting with the Monday testing, so times have been extended.
"With the increase in active cases in our community right now, we need to be sure adequate testing sites are available to the public," Bismarck-Burleigh Public Health Director Renae Moch said.
Custer Health is hosting an event Wednesday at Dacotah Speedway in Mandan, from 1-2 p.m.
People should approach the site from the southeast on Longspur Trail. Longspur Trail is accessible by Redwing Drive and 32nd Avenue Southeast, both off Memorial Highway. After being tested, people will exit onto 24th Avenue Southeast and travel north.
The public health units in Kidder County and Emmons County are hosting COVID-19 testing events on Thursday.
The Kidder County event at 422 2nd Ave. NW in Steele is from 3-4 p.m. It's open to anyone age 12 and older. People are asked to approach from the west.
Emmons County Public Health is hosting an event Thursday from 10-11 a.m. at 118 E. Spruce Ave. in Linton. People are asked to stay in their vehicles, where they will be tested.
Bismarck-Burleigh Public Health will conduct a drive-thru flu clinic at the Bismarck Event Center on Thursday from 3 p.m. to 6:30 p.m. People should bring their insurance card, and wear a short-sleeve shirt and a mask. Driving directions are the same as for COVID-19 testing.
Risk levels
Burleigh, Morton and 14 other North Dakota counties are in the orange "high risk" level on the state's five-level color-coded system; 15 are in the yellow "moderate risk" level; 17 are in the green "low risk" level; and five are in the blue "new normal" level.
The risk level determines what sort of coronavirus-related protocols are in place under the ND Smart Restart Plan for everything from businesses to family gatherings. The guidelines are not enforced. The state reviews the county levels weekly. The levels did not change this past week.
Concerned about COVID-19?
Sign up now to get the most recent coronavirus headlines and other important local and national news sent to your email inbox daily.