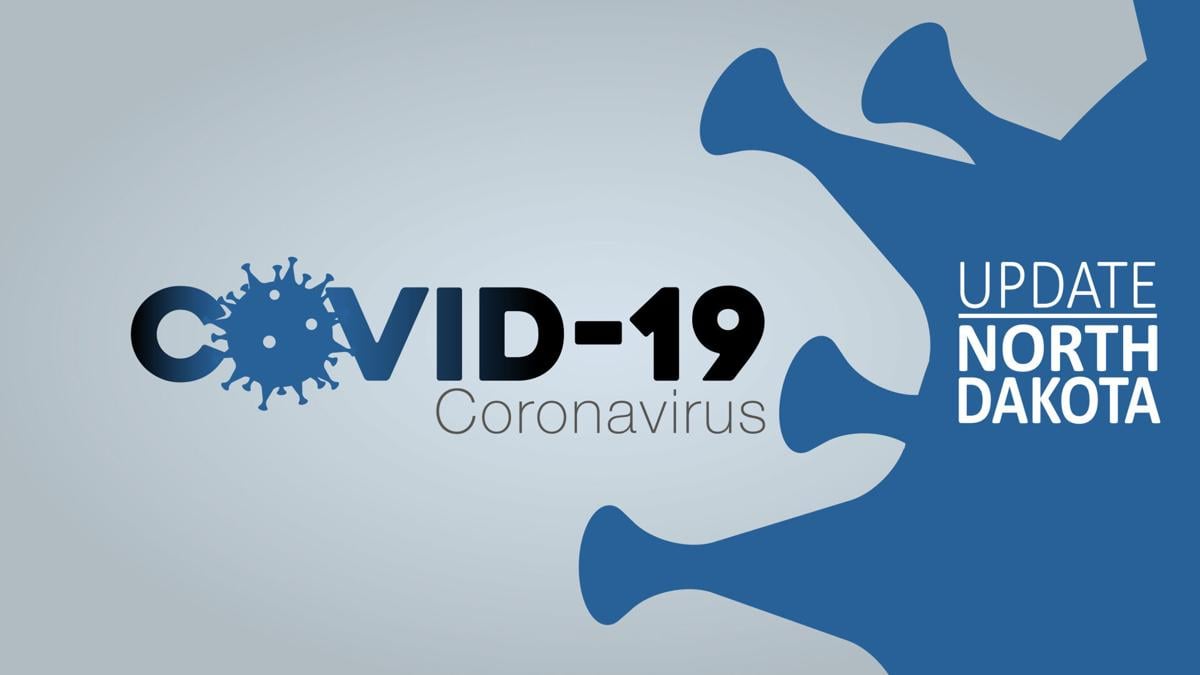 North Dakota health officials on Wednesday reported almost 1,000 new COVID-19 cases and four more deaths.
The 944 newly confirmed cases included some results that weren't reported on the state's coronavirus dashboard Tuesday due to a technology problem that has since been resolved, according to the Health Department. That artificially inflated Wednesday's total, though cases have been rising sharply for weeks due to the highly contagious delta variant of the coronavirus.
"The state continues to see an increase in the number of positive cases across the state and encourages North Dakotans to take precautions to protect against COVID-19," the department said in a statement.
Active virus cases statewide jumped by more than 400 from the start of the week, to 3,235 -- a 15% increase from Monday. They've gone up almost 20% in Burleigh-Morton counties, to 800. Burleigh on Wednesday had the most active cases in the state -- 603 -- surpassing Cass County, home to Fargo.
The four new coronavirus-related deaths brought North Dakotan's pandemic toll to 1,580. Burleigh County's death total on the state dashboard rose by one Wednesday, to 209; Morton County's stayed the same, at 102. Burleigh's total has increased by seven in the past week.
The state in the past eight days has reported 16 deaths. As a comparison, 11 were reported in all of July. Deaths don't necessarily occur on the day they're reported, as death certificate filings can take up to 10 days under state law.
The state's 14-day rolling average test positivity rate was 6.4%. The rate has been above the state target of less than 5% for three straight weeks, after falling to a recent pandemic low of 1.05% on July 5.
COVID-19 hospitalizations remained stable Wednesday, at 100. But hospital capacity remains a concern around North Dakota, with less than 10% of staffed beds available. State data showed 195 available staffed inpatient beds and 15 available intensive care unit beds statewide. In Bismarck, Sanford Health had four available staffed inpatient beds and CHI St. Alexius Health had two. Neither had any available ICU beds listed.
North Dakota has confirmed 124,047 COVID-19 cases during the pandemic, with 119,232 recoveries and 4,922 hospitalizations.
More information
Health officials are urging people who are not vaccinated against COVID-19 to get a shot. The state's vaccine dashboard shows 51.9% of eligible North Dakota adults and 28.4% of adolescents in the 12-18 age group are considered fully vaccinated. People can go to health.nd.gov/covidvaccinelocator or call 866-207-2880 to see where COVID-19 vaccine is available near them.
The coronavirus transmission risk is considered substantial or high in all but five of North Dakota's 53 counties, according to the federal Centers for Disease Control and Prevention's COVID-19 data tracker website. The CDC recommends people in those risk categories wear masks in public indoor settings. Burleigh and Morton counties both are in the high category.