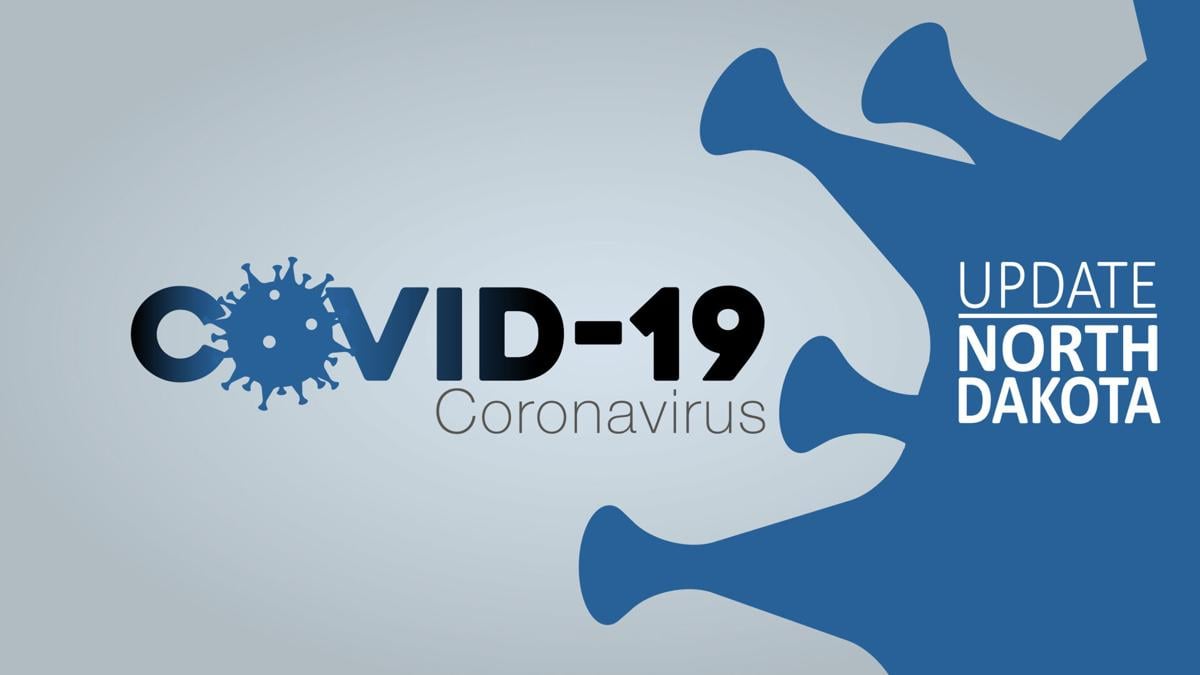 Active cases of COVID-19 continue to fall in North Dakota, but coronavirus-related hospitalizations continue to rise.
The Department of Health on Saturday reported 7,351 active cases, down 874 from the previous day. Active cases over the past week have dropped by more than one-fourth. They've dropped a similar percentage in Burleigh and Morton counties, and on Saturday were at 1,535.
But while active cases statewide have dropped for six straight days, hospitalizations have risen for three straight days, and on Saturday stood at 317. Hospitals across the state had 19 staffed intensive care unit beds and 258 non-ICU beds available, according to state data. In Bismarck, Sanford Health had one staffed ICU bed open and CHI St. Alexius Health had two. Sanford had one staffed non-ICU bed and CHI St. Alexius had seven.
Health officials reported the deaths of 13 more people with COVID-19, ranging in age from their 40s to their 90s, in the counties of Benson, Cass, Foster, Grand Forks, LaMoure, McIntosh, McLean, Walsh and Ward. Three new deaths in Ward, home to Minot, brought to 75 the number of deaths reported in the county in November.
The month also has been the highest for deaths statewide, with 349, more than one-third of North Dakota's pandemic total of 915.
There have been 77,935 cases of COVID-19 confirmed in the state since the onset of the pandemic in mid-March, including 750 new cases reported Saturday. A total of 69,669 people are listed by the state as having recovered, and 2,649 have been hospitalized at some point. 
The number of state residents tested for coronavirus at least once is at 347,377 and total tests number 1,126,762, including 7,659 completed Friday. 
Testing this week
Free public COVID-19 testing events are being conducted in various areas again this week. They're open to all ages on a first-come, first-served basis, unless otherwise specified. Listed testing hours could be reduced if supplies run out.
Bismarck-Burleigh Public Health and Bismarck State College are hosting free COVID-19 testing weekly on Mondays in the BSC Armory, from 11:30 a.m. to 12:30 p.m.
Testing is available in Hazen at the Sakakawea Medical Center Ambulance Bay on Mondays from 11 a.m. to 1 p.m.
Bismarck-Burleigh Public Health will host drive-thru testing at the Bismarck Event Center from 10:30 a.m. to 12:30 p.m. Tuesday.
People should enter Parking Lot D -- to the south of the Event Center, across Bowen Avenue -- from Seventh Street. Testing will be conducted inside the Event Center.
Custer Health is hosting a drive-thru event Wednesday at Mandan Union Cemetery, 1600 Mandan Ave. NE, to the north of Interstate 94 Exit 153, from 1-2 p.m. 
People should approach from the west and enter the site from the northwest corner, where Old Red Trail turns south and becomes Mandan Avenue. Vehicles will travel east into Union Cemetery, and travel around the perimeter before eventually coming from the west into the Mandan Union Cemetery building, where testing will be conducted. Vehicles will travel out of the cemetery to the south and are asked to leave the area by going south on Mandan Avenue.
Preregistration for testing events is available at https://testreg.nd.gov/. It speeds up the process but does not guarantee a test. People who previously have been tested for COVID-19 do not need to preregister.
The public health units in Kidder and Emmons counties have altered their weekly Thursday testing due to the onset of cold weather.
In Kidder County, call 701-475-2582 to schedule an appointment. In Emmons County, asymptomatic people should call 701-254-4027, and people with symptoms should call 701-254-4531.
More information
A statewide mask mandate is in effect, along with enforced capacity restrictions for bars, restaurants, and various event venues. Violations could be punishable by a fine of up to $1,000. Repeat violations could lead to a fine up to $1,500 and 30 days in jail. For more information, go to www.bit.ly/38NiT4r and www.bit.ly/3kDdVtb.
All North Dakota counties are in the orange "high risk" level on the state's five-level color-coded system. The risk level determines coronavirus-related protocols in place under the ND Smart Restart Plan for everything from businesses to family gatherings. Those protocols are not enforced.