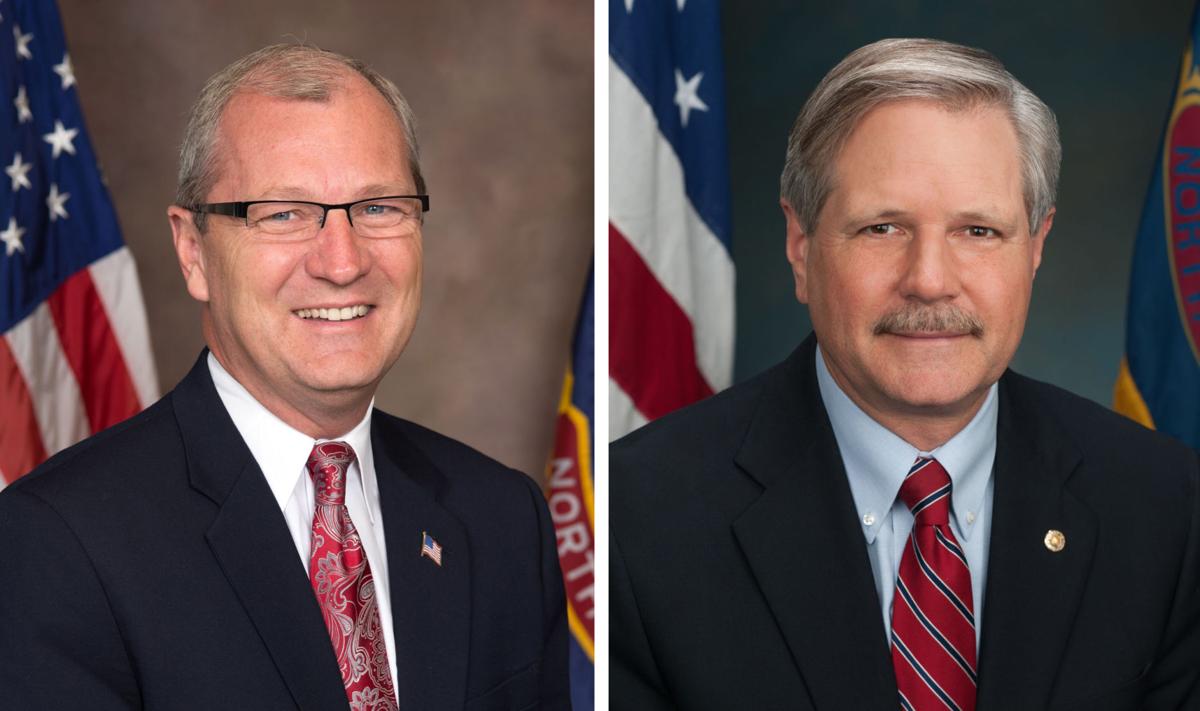 North Dakota's two U.S. senators see little need to call witnesses in President Donald Trump's impeachment trial.
The Republican-led Senate could vote Friday on calling former National Security Adviser John Bolton and additional witnesses. It would take four Republicans to join the 47 Senate Democrats for a majority vote.
The Democratic-led House in December voted to impeach Trump on two articles of abuse of power and obstruction of Congress, related to Trump's conduct in a July 25 phone call with Ukrainian President Volodymyr Zelensky.
Sens. John Hoeven and Kevin Cramer, both R-N.D., have said there's no need for new witnesses, despite a reported manuscript by Bolton claiming Trump told him he would delay foreign aid to Ukraine until the Ukrainians began an investigation into Democratic rival Joe Biden.
In a statement to the Tribune on Thursday, Hoeven said the House managers and White House defense had 24 hours to make their arguments, and the trial was midway through 16 hours of Senate questioning. Senators also "have the testimony and documents from many witnesses as part of the House proceedings," he said.
"They've been playing all the videotape of all those witnesses. We've been listening to many hours of all the witnesses and so yes, I feel we have the information we need and that we have the facts," Hoeven said in an interview. "And the facts are that the president provided the aid to Ukraine and Ukraine did not do an investigation and President Zelensky said he didn't feel he was pressured, didn't say that he felt pressured to do one."
Hoeven said he's had "calls and input" from North Dakotans about the trial, "but we do on pretty much every issue, and so certainly we get it on this one, too."
Hoeven predicts a bipartisan vote to ultimately acquit the president. 
A spokesman for Cramer declined to provide a statement to the Tribune and referred the newspaper to the senator's previous comments to national media.
Cramer told ABC News he doesn't see "that John Bolton adds any value."
He told Politico "I don't know what the country would gain from" more witnesses. Cramer also told The Hill he expects the Senate will defeat a motion on witnesses.
A spokesman for North Dakota's Democratic-NPL Party said "if they refuse to hear evidence directly relevant to charges against the president, Senators John Hoeven and Kevin Cramer will have abandoned their oath of impartiality."
U.S. Rep. Kelly Armstrong, R-N.D., opposed the impeachment process as a "political drive-by."
Trump won North Dakota's three electoral votes in 2016 with 63% of the vote.