At the end of the month, District 36 Republicans will choose their replacement to finish the term of former state Sen. Kelly Armstrong, R-Dickinson.
District Chairman John Enderle said, on Nov. 30, the organization's membership will vote at the Biesiot Activities Center on which fellow members it would like to see represent the district.
Armstrong resigned from his seat Thursday after being elected to serve in the U.S. House of Representatives on Tuesday.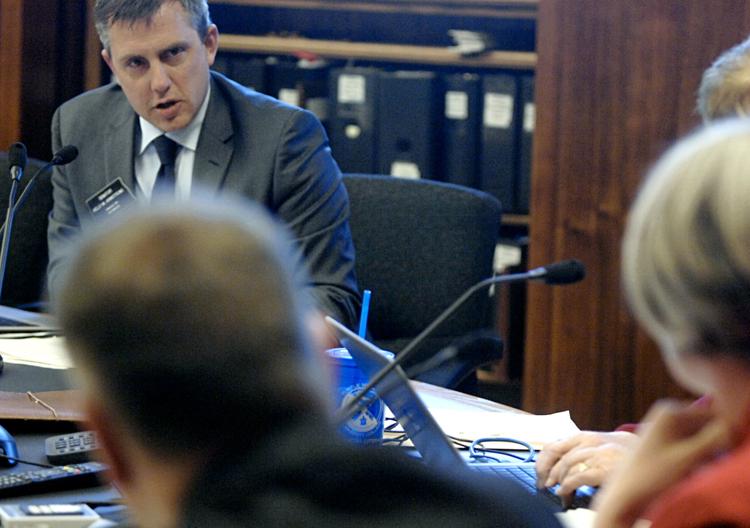 "It has been my honor and privilege to serve the people of District 36 in the North Dakota State Senate. I'm truly grateful for their support and the opportunity to work alongside you and our colleagues in the North Dakota Legislature," Armstrong said in a statement. "I am humbled now to have been elected to serve the people of North Dakota in the United States House of Representatives."
John Bjornson, North Dakota Legislative Council director, said his office will send its letter to the district early next week. Upon receiving the letter, the district Republicans have 21 days to make their nomination.
Enderle said, so far, there are four district members in consideration for the seat, though he declined to make the members' names known until Nov. 30. Should any other members wish to contend for the seat, they will need two members to nominate and second their nomination, pursuant to Robert's Rules of Order.
Enderle said he was unsure how many members there are in District 36 Republicans.
"We have new members joining all the time, especially with the elections," said Enderle, noting the district organization is one of the few in the state with a membership fee.