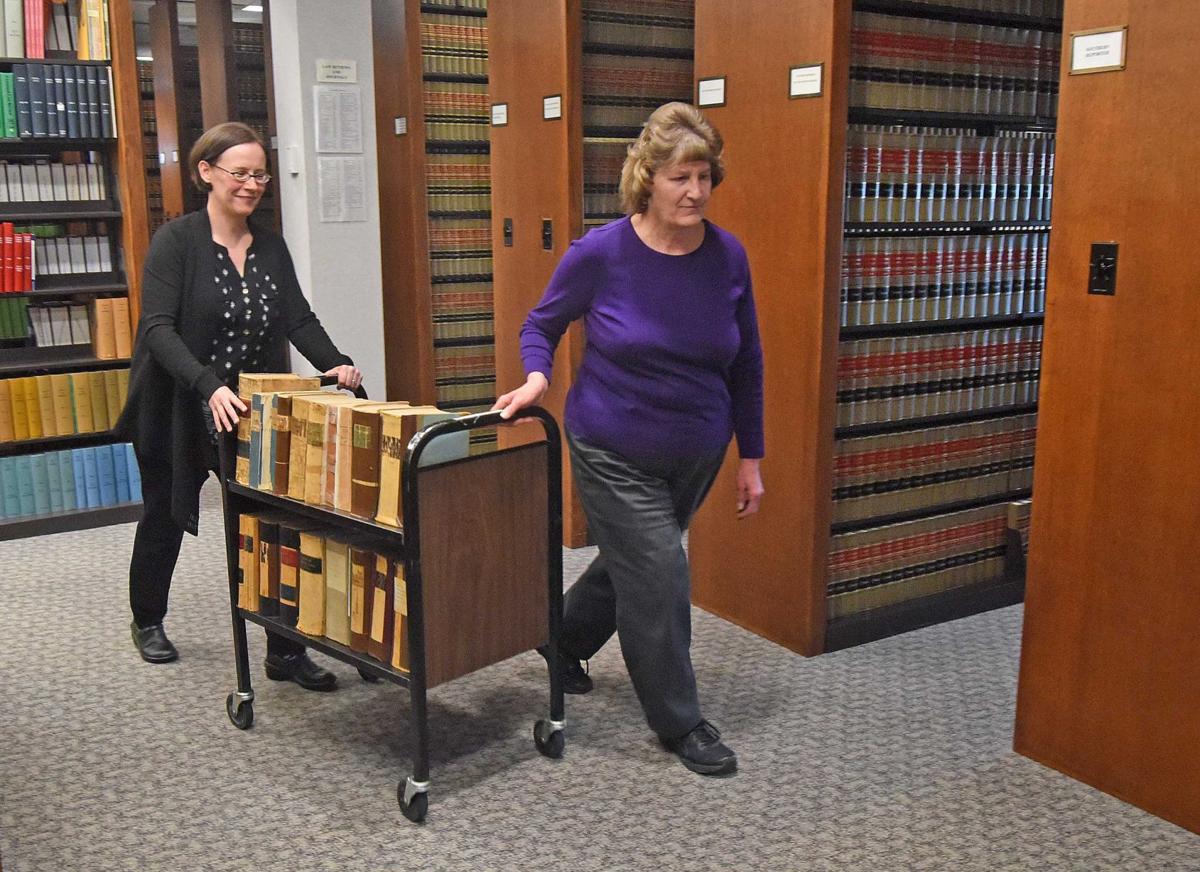 North Dakota's judicial branch is asking to remodel the state Supreme Court Law Library in a cost-saving maneuver.
As part of its 2019-21 budget request, the judicial branch has asked for $960,000 in one-time costs for remodeling the library space to expand offices for the state Supreme Court's central legal staff and relocate the court's information technology staff from a rental space in downtown Bismarck.
The proposal represents a shift in favor of electronic resources, but would be a "money saver" for costs such as rent and books, according to North Dakota Supreme Court Chief Justice Gerald VandeWalle. 
"Frankly, books are passé, much as I hate to say it," VandeWalle said.
State Court Administrator Sally Holewa said the proposal could save about $400,000 per biennium. If all goes according to plan, she added the library's many books would be discarded or offered to other states or public libraries. Federal materials would have to be sorted through as well. 
What remains would be a small collection of essentials likely housed in a nearby space, to supplement the library's expanded public self-help center and staff.
For the proposal to move forward, state law would have to be amended as the library is embedded in statute, according to Holewa, who said the proposal may likely be addressed early in the 2019 legislative session. Planning and implementing the renovation could take a whole biennium, she added.  
Acting Supreme Court law librarian Catie Palsgraaf said the library's self-help center receives most requests by email or phone, including quite a few from inmates of correctional facilities. 
"We get some interesting requests, but we also have a lot of materials," said Law Library assistant Paula Amelsberg. 
Library data show about 1,700 contacts by phone, letter, email or in person so far in 2018. Most are by phone. 
Most walk-ins are state agency attorneys or self-represented litigants, according to Palsgraaf. Some patrons visit to research historic administrative rules or old codes.
"We're just a specialized kind of a library," Amelsberg said. The State Law Library is open from 8 a.m. to 5 p.m. Monday to Friday in the state Capitol's judicial wing.
The proposed renovations come as the state's judicial branch also has requested additional court staff and a judge after cutting 35 full-time positions in 2017 amid budget reductions.
Get Government & Politics updates in your inbox!
Stay up-to-date on the latest in local and national government and political topics with our newsletter.