South Central District Judge Bruce Haskell said last week he is "disappointed" that no more than one candidate filed for election to fill his seat.
In January, Haskell announced he wouldn't seek re-election to a fifth six-year term. Bismarck attorney Daniel Borgen submitted the lone petition for the election by the April 9 deadline — the sole candidate in a race for what Haskell called an "important position."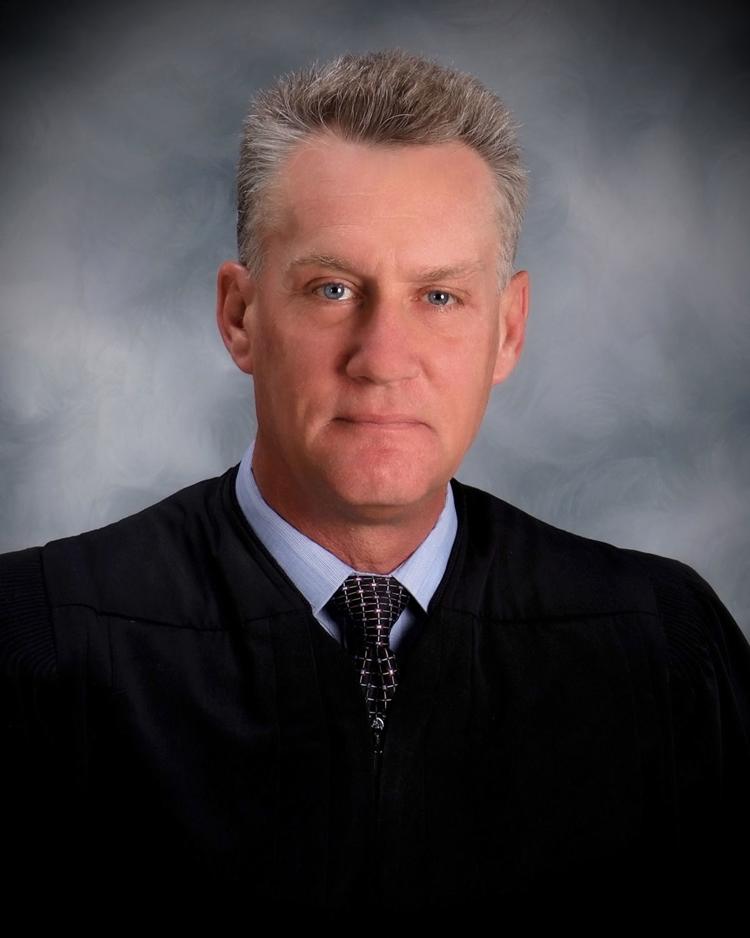 State court administrator Sally Holewa said a district judgeship is generally considered "the pinnacle of a legal career and a prestigious position in the community."
She also said a number of items weigh into potential candidates' decision to seek election, such as salary, the nature of public office, campaign costs and uncertainty in re-election.
"We generally know why someone runs for judge because they usually make a public statement about their interest in the position, but we don't have any good way to determine why a person chooses not to run for the position," Holewa said. "If we could figure that out, we might be able to address some of those barriers."
Borgen said he's wanted to be a judge since before law school.
"I decided to run in this particular election because I feel I now have enough experience and understanding to be a judge," said Borgen, whose career includes years in the U.S. Navy and as a police officer in Cando and Devils Lake before attending the University of North Dakota and its School of Law. He graduated in 2000 and 2004, respectively.
In 2012, Borgen moved to Bismarck, where he practices mainly criminal and family law. Among his clients is William Hoehn, who is charged in connection to the killing of Savanna LaFontaine-Greywind last year in Fargo.
Haskell said it's "completely accurate" to describe an open election as a prime opportunity for candidates who may stand little chance of being appointed as a judge or defeating an incumbent. In 1994, he defeated the incumbent judge who just months before had bested him for the job's appointment.
"Campaigns can be expensive, time-consuming and it can affect your client base, too," said Tony Weiler, executive director of the State Bar Association of North Dakota.
Clients may take their business elsewhere if they perceive different priorities from an attorney seeking election. Scheduling also may be a factor for potential candidates, Weiler said.
"Most of us want to control our own schedule, but if I want to leave at noon on a Friday, a judge doesn't necessarily have that luxury," he said. "They're scheduling a year to 18 months in advance, especially when your district is underjudged."
Weiler called Borgen "a really good lawyer and good candidate," but said he "thought there'd be more," considering the interest the judicial nominating committee has received in recent years for judgeship vacancies to be filled by governor's appointment.
He and Haskell each referenced the judicial shortage in the South Central Judicial District as another factor. A weighted caseload study recently identified a need for three more judges for the nine-county district comprised of the state capital, a metro and rural areas. Only the state Legislature can add judgeships.
"You're stepping into a position where you're going into a district that's really underjudged and, frankly, for less pay than you're making in private practice," Weiler said.
Borgen said he's aware of the judicial shortage and commended the bench in keeping up with the workload.
"I will follow the examples of those judges and do what I can to the best of my ability," he said.
While it's "not typical" to have one candidate for such a position, Holewa said the number of candidates isn't what's overly important.
"What matters is whether the people who are being elected have the legal skills, wisdom and temperament to be a good judge," she said.
Three judgeships are up for election this year in the South Central Judicial District, encompassing Burleigh, Emmons, Grant, McLean, Mercer, Morton, Oliver, Sheridan and Sioux counties. Incumbents Bruce Romanick and John Grinsteiner are running unopposed for their seats.