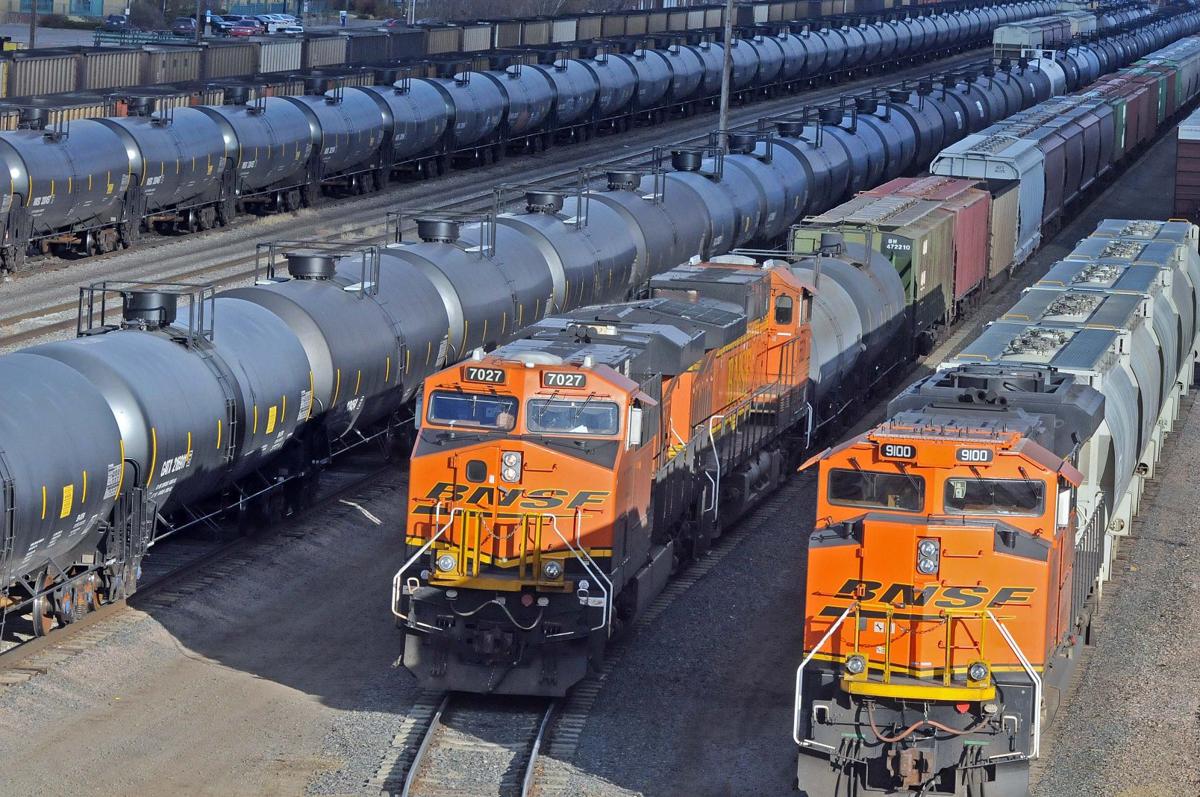 State oil production in North Dakota rebounded in January, recovering more than 40 percent of the daily barrels of a record one-month production loss that was recorded in December.
Monthly oil and gas production figures from the North Dakota Department of Mineral Resources released Wednesday put preliminary January oil production at 980,294 barrels per day.
This was an increase of nearly 38,000 daily barrels from the final December tally of 942,322 barrels per day.
The increase comes a month after the largest single-month drop in oil production in state history: December's figures were down more than 92,000 barrels per day from November.
Department director Lynn Helms said in his comments in the release of the numbers that drilling rigs and activity are expected to gradually increase during the year if the price for West Texas Intermediate, a U.S. benchmark for crude oil, remains between $50 and $60 per barrel.
WTI prices were hovering around $51 per barrel as of Wednesday afternoon.
Preliminary January natural gas production was at 1.56 billion cubic feet per day, up from 1.54 billion cubic feet per day in December.
Flaring of natural gas statewide dropped from 14 percent in December to 12 percent in January.
On Wednesday there were 44 active drilling rigs operating in the western part of the state, up 11 from a year ago.
In January, there were 13,333 operating oil wells in the state, slightly down from 13,337 in December.
Total statewide oil production crept back above the 30 million-barrels mark, at 30.4 million barrels in January. In December, the total production was at 29.2 million barrels.