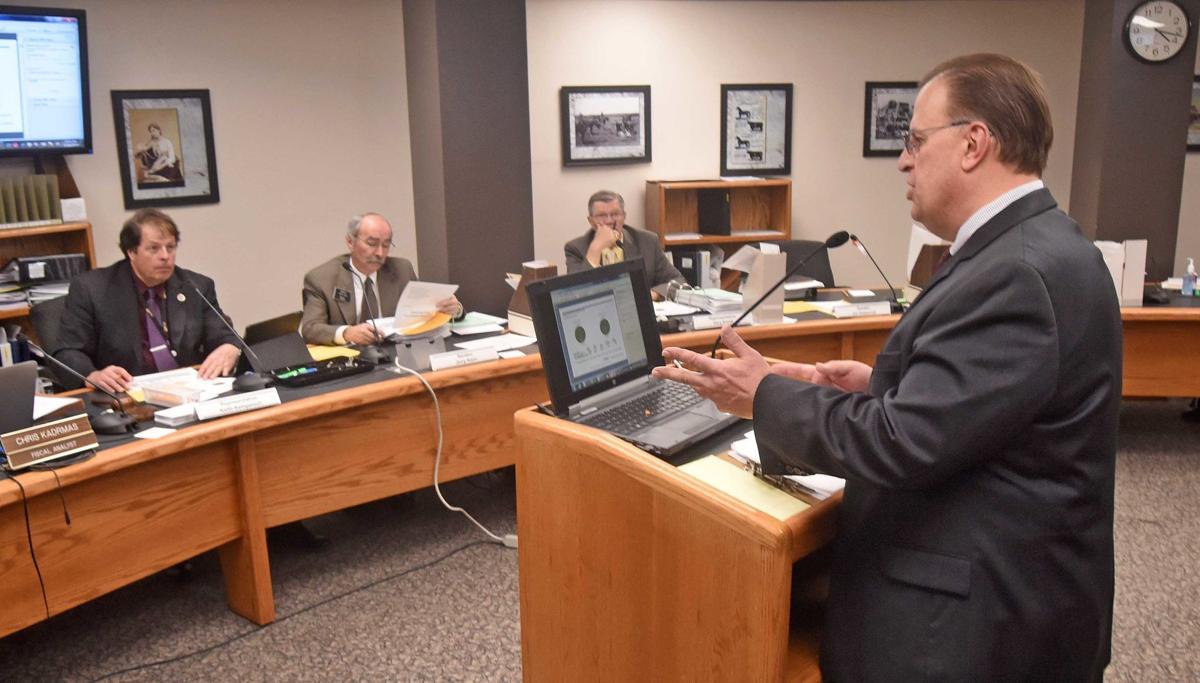 North Dakota's Legacy Fund is approaching $6 billion. 
Dave Hunter, executive director and chief investment officer of the state Retirement and Investment Office, presented the fund's latest statement in his quarterly report Wednesday to the Legacy and Budget Stabilization Fund Advisory Board.
He noted the Legacy Fund's total net position, as of Jan. 31, of $5.962 billion, including a principal balance of $5.345 billion and $381.2 million in earnings eligible for transfer to the state's general fund at the end of the current biennium.
Part of those earnings include $200 million that state lawmakers earmarked in the 2017 legislative session to help balance the books for the 2017-19 biennium.
North Dakota voters approved the Legacy Fund in 2010, planting in the state constitution to deposit 30 percent of monthly oil tax revenue into the special savings account. The Legacy Fund requires a two-thirds vote from the House and Senate to tap up to 15 percent of its principal in a biennium.
A number of proposals and projects that would use Legacy Fund earnings have surfaced in the 2019 legislative session. Among them is Gov. Doug Burgum's plan to use $50 million in Legacy Fund earnings with $100 million in donations to build the Theodore Roosevelt Presidential Library at Medora.
Rep. Keith Kempenich, R-Bowman, who chairs the Legacy and Budget Stabilization Fund Advisory Board, said he expects some kind of Legacy Fund project to pass from this session.
Moreover, the fund appears "healthy," he added.
"I think it's going to get more relevant as we go forward, but it is a fund that's attached to some unknowns," Kempenich told the Tribune.
State Treasurer Kelly Schmidt lauded the Legacy Fund meeting its policy benchmarks each of the past five years: "We do it well, and we do it fiscally responsibly."
Schmidt has voiced concern for spending practices involving the Legacy Fund and its interest earnings.
"How we do this, moving forward, it's a big deal," Schmidt told the Tribune. "We're setting precedent."
Meanwhile, North Dakota's Budget Stabilization Fund holds $115 million as of Dec. 31, according to Hunter's report. 
Lawmakers drained the rainy day fund of $572 million in 2016 and 2017 to offset revenue shortfalls. 
Any money in excess of $65 million in the state's general fund at the end of the current budget cycle will be deposited into the Budget Stabilization Fund. 
Office of Management and Budget Director Joe Morrissette said he agrees with an analysis by Legislative Council that sees about $357 million entering the Budget Stabilization Fund from the general fund at the end of this biennium.
Gov. Burgum's executive budget proposed replenishing the Budget Stabilization Fund to "its highest level ever": about $741 million, including transfers from the general fund and Strategic Investment and Improvements Fund.
The Legacy and Budget Stabilization Fund Advisory Board next meets in June.