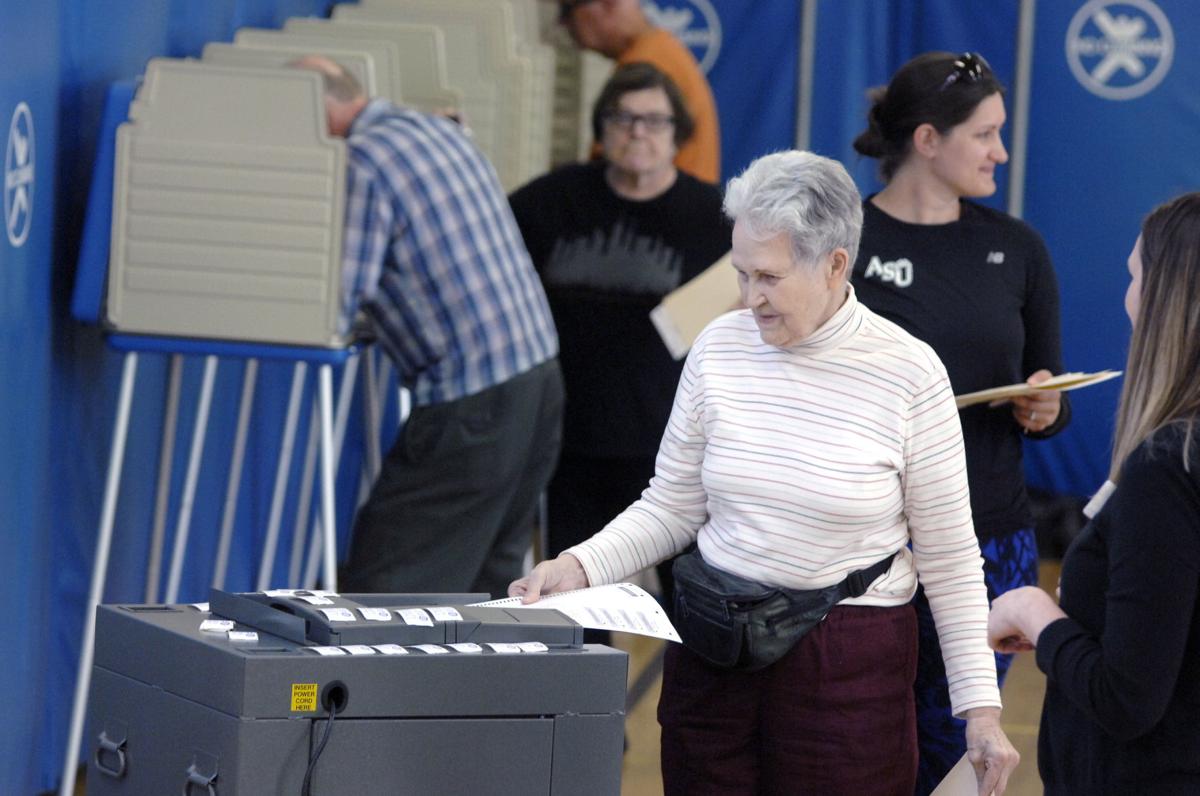 Voters in about a dozen North Dakota school districts overwhelmingly approved publishing their local school boards' minutes in newspapers, while legislators have considered a bill draft allowing counties to move their minutes online.
By 82 percent in Tuesday's primary, Bismarck voters approved publishing the Bismarck School Board's minutes in the Tribune. Steve Andrist, executive director of the North Dakota Newspaper Association, said the election results are historically consistent with voters wanting minutes in their newspaper.
"They almost always vote well over 80 percent in favor of publishing the minutes in the newspaper, so I think it's a very, very strong voter endorsement for the system that we have in place," he said. "I think it speaks pretty loudly to the question about whether counties should be allowed to choose to put them online instead of in the newspaper."
House Concurrent Resolution 3014 brought about the study of costs associated with political subdivisions' public notices and led to the bill draft to allow counties to publish their proceedings online rather in the official local newspaper.
Sen. David Hogue, R-Minot, who chairs the interim Judiciary Committee examining the topic, said he offered a number of proposals but found little support in committee. He said the topic may come up for review at another meeting, and someone may take it up in the 2019 session.
"I think it's another one of the interesting issues where there's an intersection of transparency and technology and how far do you go?" Hogue said. "I found it to be an interesting issue."
Sen. Diane Larson, R-Bismarck, said she is not against public notices published in newspapers, but supports alleviating the associated costs.
"I just don't think it's something that should be paid for by taxpayers, that's all," she said. "I think it's something that should be just absorbed into the price of printing the paper."
He also said there are costs in ink, paper, plates and labor in printing public notices, and a local newspaper has a greater reach than a government website.
"It's 'Do you want the public to be informed or not?' And if you do, typically, the local newspaper has either the biggest or one of the biggest audiences in the market," Adkisson said. "And so there's a cost for reaching an audience."
Election results for publication of school boards' minutes in newspapers ranged from 80 percent to 94 percent approval across North Dakota. Andrist said candidates and other measures don't receive such results.
"Nobody gets 80 percent on anything," he said.
Get Election 2020 & Politics updates in your inbox!
Keep up on the latest in national and local politics as Election 2020 comes into focus.