North Dakota voters may see two competing measures in 2020 involving their ability to amend the state Constitution.
Dustin Gawrylow, of Bismarck, leads the sponsoring committee behind a proposed constitutional measure "to supersede legislative ability to propose amendments" to Article III of the North Dakota Constitution, or "powers reserved to the people," which lays out the initiated measure process.
Only citizens' petitions would be able to change Article III.
Gawrylow said the proposed initiative is in response to North Dakota lawmakers proposing resolutions "that would restrict the process."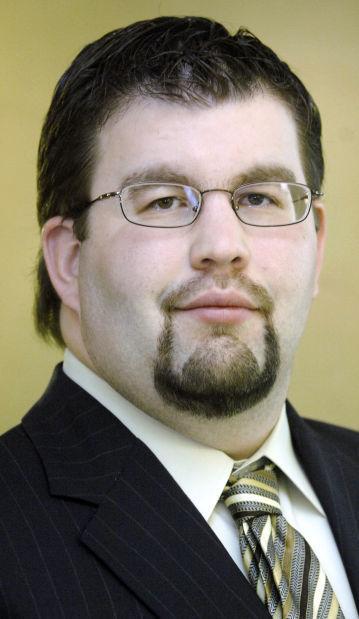 "It's our feeling that Article III, the title is 'powers reserved to the people,' and the Legislature is not respecting that," Gawrylow said.
Lawmakers this session have referred one measure to voters for 2020 that would require legislative approval after voters pass an initiated constitutional measure. If lawmakers reject the measure, it would go to voters again, then effective if passed. 
But several other proposals have been considered, too, such as raising thresholds on petition signatures, moving up their timeline and raising the percentage of votes for passage.
Sen. David Hogue, R-Minot, who brought the resolution for the referred measure, pointed to out-of-state contributions as the main funding sources for Marsy's Law in 2016 and Measure 1 for state government ethics in 2018, two constitutional initiatives also criticized as vague and without a process for public input. 
"My contention will always be that how can you say it's the people when the people aren't putting up their resources to get these measures on the ballot?" Hogue said. "How can you say it's the people of North Dakota? It's a raw fact that I'm not going to let people ignore."
Gawrylow's group comprises 39 people, including former sponsors of previous initiated measures, such as Dina Butcher and Ellen Chaffee, co-chairwomen of the group that brought Measure 1 in 2018. Gary Emineth, Measure 2's chief backer in 2018, is another committee member. 
"These are people who have been involved in the initiated measure process and understand how it works, understand that it is an important check and balance on the Legislature," said Gawrylow, describing the committee as "diverse."
The committee's proposed petition reached North Dakota Secretary of State Al Jaeger on Wednesday. He may approve the petition title as early as May 1. Once approved, supporters have a year to gather signatures to put the measure to voters. It would need about 27,000 signatures of North Dakota residents.
"We're just getting started now and we want to be able to have this completed by the beginning of next summer so that the public has ample time to understand this issue as well as the measure that the Legislature has put on the ballot," Gawrylow said. 
Sen. Erin Oban, D-Bismarck, who sat on the Senate Ethics Committee created to implement ethics mandates of Measure 1, said she has sensed "this general mistrust of voters" during the process: "And I just don't agree with it." 
Oban called Hogue's referred measure and Gawrylow's proposed measure, if on the 2020 ballot together, "an interesting combination of very differing theories and attitudes about the balance of power."
"And I believe when there becomes imbalance, it creates conflict and that's what we're seeing," Oban said. 
Get Government & Politics updates in your inbox!
Stay up-to-date on the latest in local and national government and political topics with our newsletter.