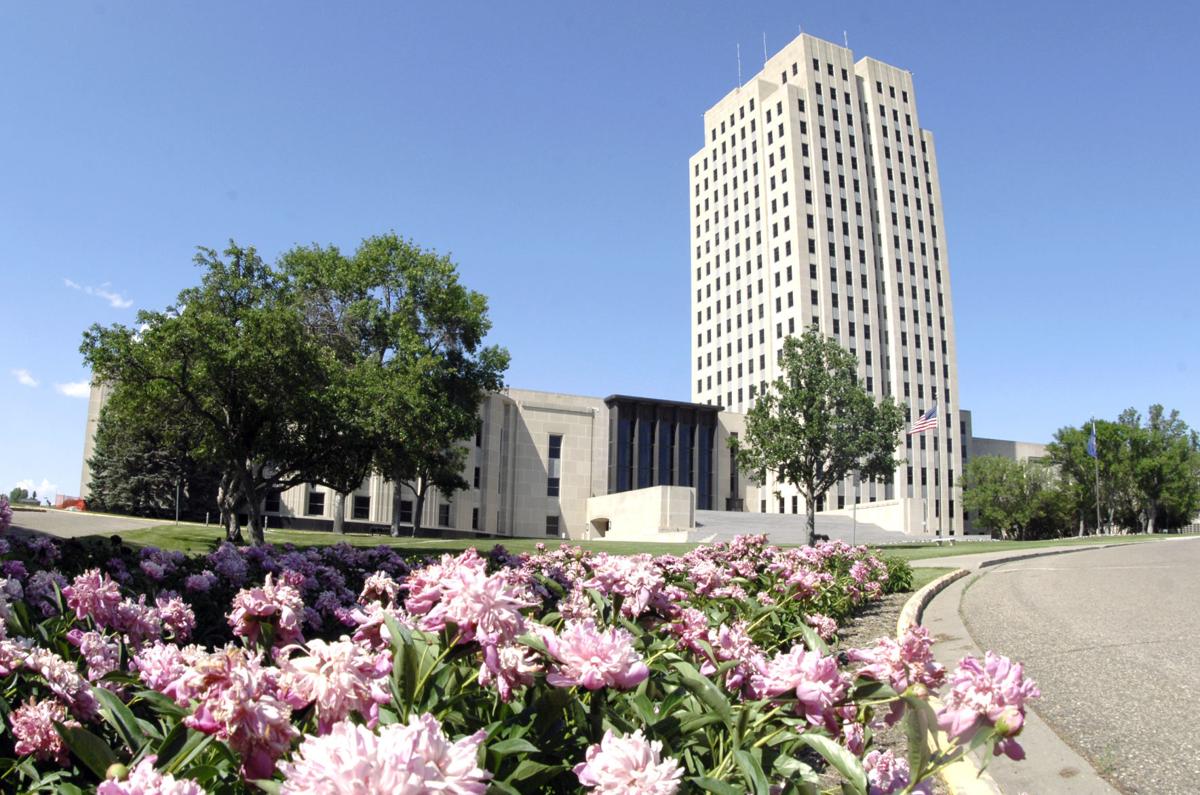 North Dakota state revenues fell in the month of April, but not to the extent state officials had expected.
April general fund revenues were down 14.4% from a 2019 legislative forecast, or by about $39.8 million. But general fund revenues since the new two-year budget cycle began last July 1 were 3.8% ahead of the 2019 forecast, or by about $81.4 million. 
Recent sales taxes -- the largest revenue source funding general government operations -- were 0.1% below the forecast. Budget officials expected to see a 25-30% drop due to uncertainty amid the coronavirus pandemic, according to Office of Management and Budget Director Joe Morrissette. 
"It's not very often that I get to tell you that a $40 million shortfall is good news, but that is certainly the case with revenues for the month of April," he told the Legislature's Budget Section on Friday. The group of 43 state lawmakers convened via telecommunications for approving state agencies' requests to accept federal aid for responding to the pandemic.
Morrissette said the sales tax figures were bound to be "somewhat of an unknown" given Gov. Doug Burgum's executive orders closing or restricting certain businesses due to the pandemic. A new revenue report reflects sales transactions in March, including about two weeks of that restricted activity, Morrissette said.
"The good news here is we almost matched the legislative forecast for sales tax. It fell short by just less than $100,000," he told lawmakers.
Revenue figures to come in early or mid-June will provide a larger picture of the pandemic's effects this spring, he said.
Uncertainty shrouds revenue forecasting, which is why Morrissette's office has not "done anything final or official because there is just so many moving parts and uncertainties at this point," he said. A new official forecast likely will come in July or August, he said.
Other tax types saw shortfalls, such as individual and corporate income taxes, which Morrissette attributed to timing of collections due to new filing deadlines.
One of the Legislature's top budget writers called the update "good news so far" but added the next few months are important for seeing the state's trajectory.
"I don't think we've got an honest look at what's going to happen yet. We have to be careful, I think, and the next two months will tell us what we're really going to be dealing with," said Rep. Jeff Delzer, R-Underwood, who chairs the powerful House Appropriations Committee.
Senate Majority Leader Rich Wardner, R-Dickinson, called the revenues "very encouraging and much better than I anticipated," but he added that much could still change.
He's encouraged by businesses reopening and state revenues overall tracking ahead of the 2019 forecast, but said watching sales tax going forward will be key.
"That's the one that this biennium could really, really put us in the hurt bag," Wardner said. Sales taxes fund more than 40% of the general fund.
Oil taxes are important to watch, as well, especially for the 2021-23 budget cycle, he said.
Average oil price and production have trended above the forecast for the budget cycle, but Morrissette said officials expect to see "a significant decline" in May oil tax revenue reflecting idled wells and plummeted prices.
Gov. Doug Burgum recently released his new two-year budget guidelines calling for 5%, 10% or 15% budget cuts depending on agencies' size. The 2021 Legislature convenes in January to begin writing new laws and two-year budgets.
Oil tax revenue going into the general fund is capped at $400 million every two years. State Treasurer Kelly Schmidt said the general fund will have received $329.6 million in oil tax revenue so far after a monthly allocation next week.
Investment declines have hit the state's rainy day fund and oil tax savings account, Morrissette said.
The Budget Stabilization Fund, which is for offsetting revenue shortfalls, fell from its statutory cap of $726 million to $697 million. 
The Legacy Fund recently held nearly $7 billion, but it lost $880 million in the first quarter due to sinking equity markets amid the pandemic. State Retirement and Investment Office Executive Director Dave Hunter said the fund has recovered about half of that loss due to positive April activity, and is now sitting at about $6.5 billion.
The Legacy Fund is generated from 30% of state oil and gas tax revenues. Its April deposit totaled $45.5 million. Its May deposit totaled $25.5 million.
North Dakota is nearly halfway through its 2019-21 budget cycle. The 2019 Legislature passed a record $14.7 billion overall budget that includes federal money. That budget includes about $4.8 billion in general fund spending.
Delzer and Wardner said the state has options for addressing revenue shortfalls before potentially convening a special legislative session. Remedies include the rainy day fund and an allotment process for state agency budget cuts.
Both legislators expressed optimism for avoiding a special session. The Legislature met for a special 3-day session in 2016 to patch a $1 billion revenue shortfall.