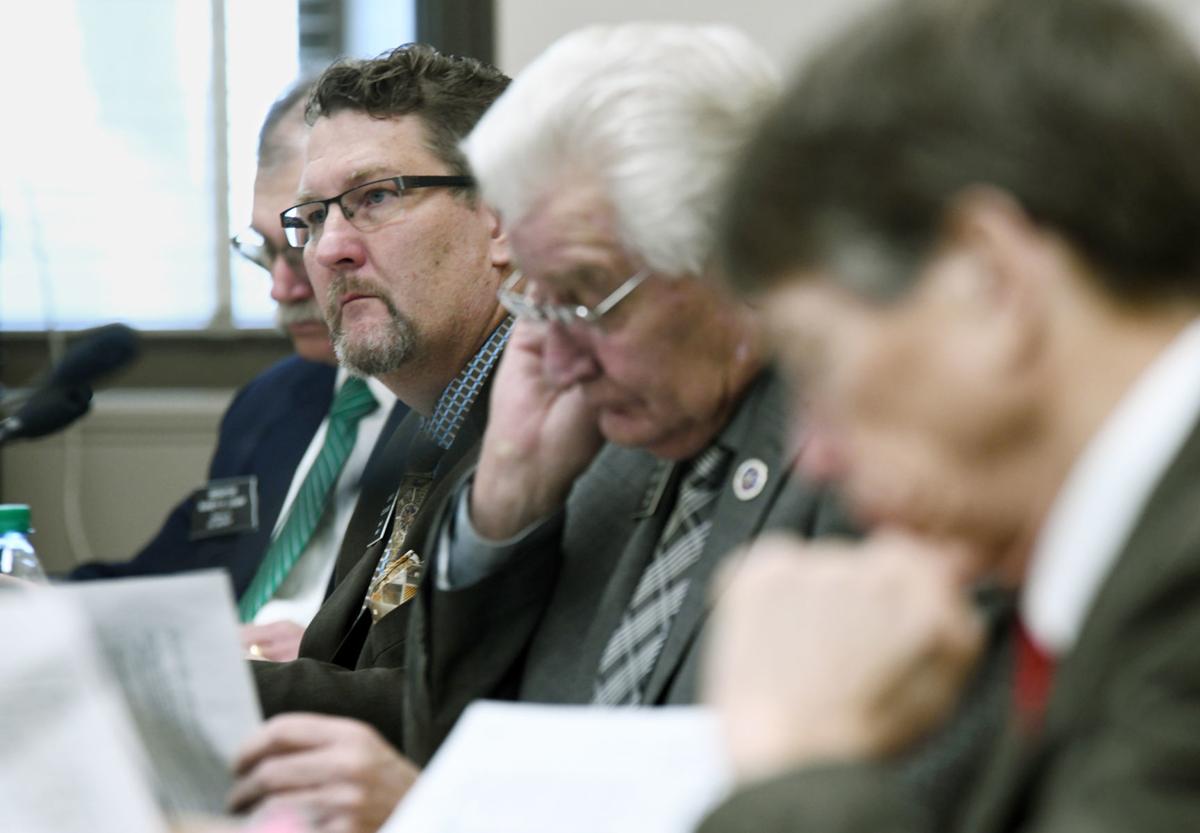 State Sen. Oley Larsen continues to dispute the controversy around his October Facebook posts calling U.S. Rep. Ilhan Omar a terrorist, describing it as "such a non-news issue to me."
In an interview with the Tribune on Thursday, the Republican from the Minot area's District 3 acknowledged it was "a mistake" and "in bad taste" to share a photo in October purported to be of Omar, D-Minn., "at a Al' Qaida training camp in Somalia." The Associated Press had debunked the claim in August, finding the photo was taken in Mogadishu years before Omar's birth.
But Larsen, who was first elected in 2010, has defied Senate Majority Leader Rich Wardner's call for him to resign as interim president pro tempore of the Senate and to apologize. Senate Democrats also urged Larsen to resign the post that presides over the Senate in the absence of the lieutenant governor during a special legislative session.
"I'm saying there's other (expletive) that goes on around here that people don't step down for, and it's a lot worse than a click and a post," said Larsen, who described his relationships with fellow lawmakers as "I think good." 
Larsen addressed the controversy in a lengthy Facebook post days after the flap, saying he would more thoroughly vet the information he shares online but making it clear his comments were not an apology to Omar. He told the Tribune he believes Omar is "a terrorist sympathizer."
Omar is a Muslim, Somali-born refugee elected to Congress in 2018 who has drawn criticism for her controversial comments about Israel.
"To me ... it was a click and a post, right?" Larsen said Thursday of the controversy, which he called "dumb." "That's all it was, was a click and a post."
You have free articles remaining.
After the post, he received phone calls and emails from people he said were mostly outside of District 3, from Minnesota, Florida, Arizona, "all over the country," for four days. Larsen did not respond to repeated inquiries from the Tribune for comment during that period. He was in Bismarck on Thursday for a meeting of the Legislature's interim Agriculture and Transportation Committee.
"I felt it was unnewsworthy for a click and a post, and I still think it's unnewsworthy for a click and a post because that's all it was," said Larsen, a former teacher who runs an insurance agency.
He couldn't estimate how many people called him, and said he deleted the Oct. 20 post because a Facebook friend pointed out the falsehood about the photo. But he also referred to Omar as "a terrorist" in another post.
Omar on Twitter called Larsen's posts "pure propaganda designed to stir up hate and violence coming from a GOP state rep."
Larsen pointed to an investigation into Omar for campaign finance violations, which culminated with a Minnesota board ordering Omar to repay her campaign committee about $3,500 and fining her $500.
"I'd be more than happy to go over there and escort her to jail," Larsen said.
He rejected the idea of stepping down as interim president pro tempore. He said other state officials haven't stepped down after "infidelity, drunk driving, beating ... their spouses," but he didn't elaborate.
Wardner said Larsen "has that right" to remain as interim president pro tempore, unless the Senate would meet in a special session to strip him of the title. The Senate in April named Larsen to the spot. Wardner said there are no plans to convene the Senate.
Senate Minority Leader Joan Heckaman, D-New Rockford, did not immediately return a phone message for comment.