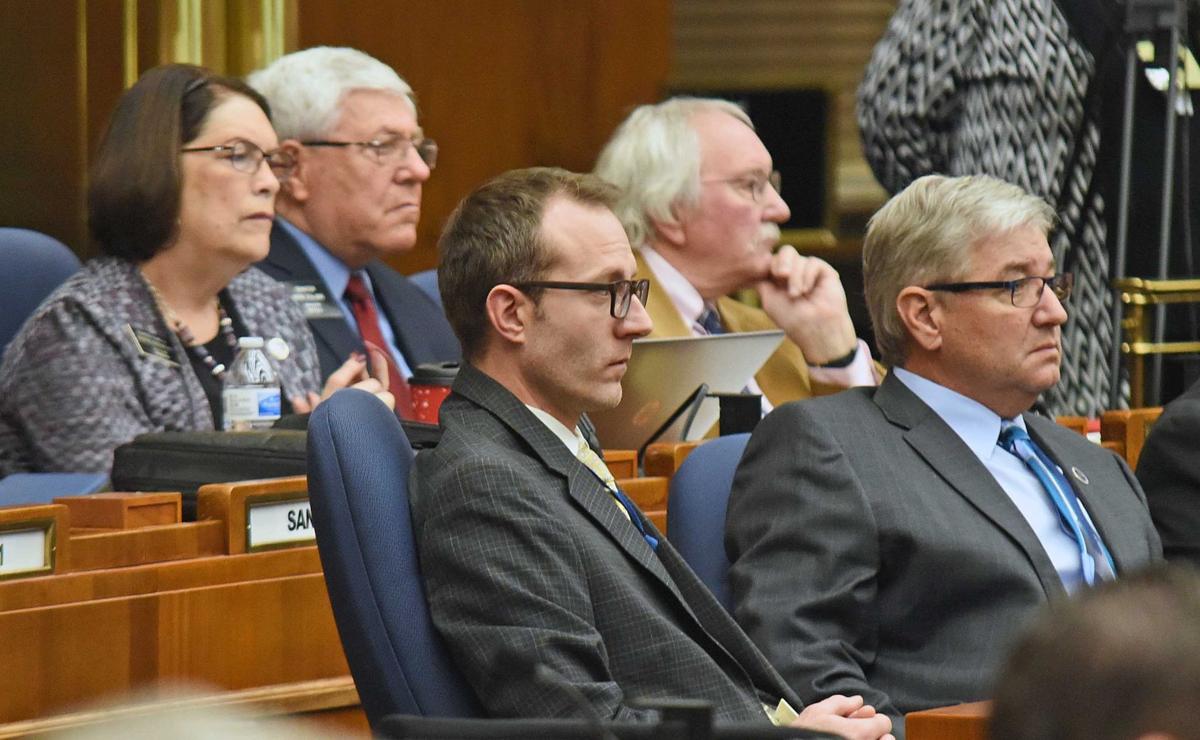 North Dakota lawmakers say they see a "starting point" in Gov. Doug Burgum's budget plan unveiled Wednesday — and they are ready to dig in.
In his $14.3 billion budget proposal, which includes $4.6 billion in general fund spending, the governor outlined his proposals for pay raises for state employees and increasing funding for behavioral health services as well as for K-12 and higher education.
Rep. Bob Martinson, R-Bismarck, who expressed support of a raise for state employees, said the governor presented some "interesting thoughts" and "new ideas." 
"If we could keep the fully funded health care and do 3 percent salary increase, I think everybody would be really pleased," Martinson said. 
Sen. Erin Oban, D-Bismarck, said Burgum's budget is a "fair place for us to start." She appreciated the "strategy-driven" angle to determine the budget, she added. 
"I think what we have tended to do is take whatever revenues we think are coming in and divvy it up the way we see fit," Oban said. "I would rather start with the challenges we know exist and decide what to do addressing those challenges, what does that cost us? 
"Because ignoring challenges and needs that exist only gets more and more expensive, if we don't address them." 
Sen. Dwight Cook, R-Mandan, said Burgum presented "an interesting budget," but "everything's going to be on the table" in session. 
"I suggest people put a seat belt on their seat, buckle up and enjoy the ride," Cook said. 
A major point of discussion may be Senate Majority Leader Rich Wardner's Operation Prairie Dog bill to fund local infrastructure improvements in non-oil-producing cities and counties using oil tax revenue.
Oban said she'd prefer an infrastructure bill that doesn't pick "winners and losers."
"I don't ever want it to be at the expense of other communities," Oban said. 
Burgum has proposed $1.5 billion in road, water, technology and other infrastructure, separate from Operation Prairie Dog.
As for the governor's proposals in $300 million in Legacy Fund earnings, Martinson signaled interest in his ideas, while Bismarck Republican Rep. Mike Nathe said the governor's ideas "are just that: ideas and conversation points."
"That's going to be discussed at length," Nathe said. "There'll be no shortage of bills that touch the Legacy interest."
"As we go through this next session, I'm sure we're going to weigh it out and to what degree we spend Legacy Fund earnings and what for," Cook said. 
Wardner said he liked Burgum's proposals for state employees' increased pay, as well as for increasing funding for education and behavioral health services, but added he'd like to see the governor's math on refilling the state's rainy day fund. 
"He took care of some expenditures or appropriations that I'm not sure if we've got the resources to do it, but I will wait and see after I get through this," said Wardner, smacking his budget binder.