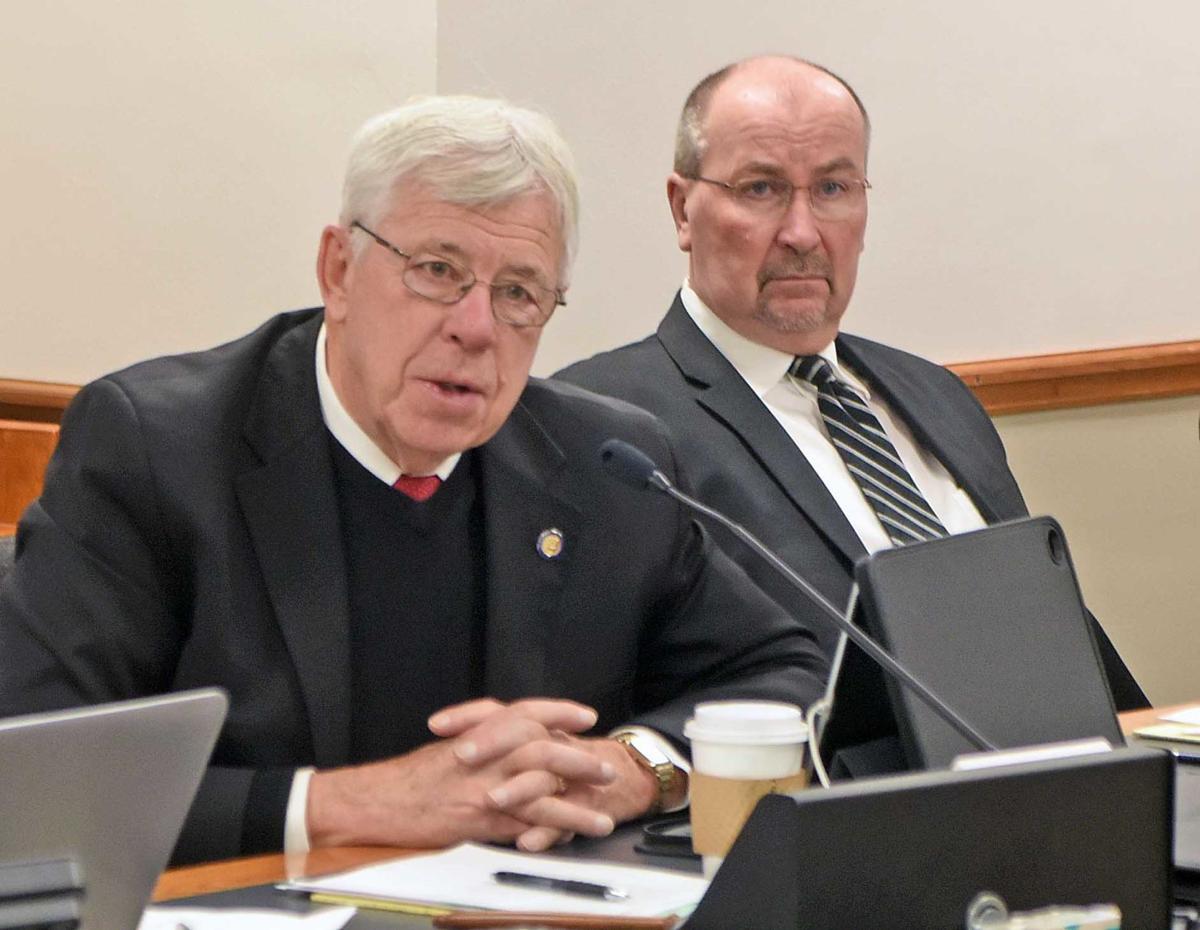 Livestreaming of North Dakota's legislative committees is on the road to becoming a reality, but some lawmakers worry about the cost -- which could surpass $1 million during the next state budget cycle.
The Legislative Procedure and Arrangements Committee, which comprises 10 Republican and Democratic-NPL floor leaders, voted 9-1 on Wednesday to approve livestreaming of committee meetings, with closed captioning and search features, in two rooms of the state Capitol for the 2019-20 interim, which ends late next year.
The livestreaming is expected to go live by April 1.
The related costs are $67,345. Separate costs for closed captioning and search features are $50,000. Each room would have three high-definition cameras, to be focused on the presenter and to provide two side views. Both rooms have cameras, which are outmoded as they're standard definition.
The 2021 Legislature could consider a proposal to outfit 14 additional committee rooms and upgrade the House and Senate chambers, potentially costing more than $1 million for the 2021-23 budget cycle, according to information from the Legislative Council, the Legislature's nonpartisan fiscal and legal service.
North Dakota's Legislature is one of eight in the nation that does not livestream at least some committee meetings, but House and Senate floor sessions are broadcast live online, archived and indexed. The Legislative Council does record audio of committee meetings.
Senate Majority Leader Rich Wardner, R-Dickinson, expects the Legislature eventually to livestream all of its committees. The pilot project is a result of increased interest in ethics and transparency, he said.
"There is more interest in what's going on here than I've ever seen since I've been in the Legislature, and it comes from the two extremes," Wardner told the Tribune. "The far right and the far left are watching what goes on."
Videos also could help committee clerks, who would be able to review recordings if they miss something, he added. 
But some lawmakers expressed concerns about launching live webcasts, questioning the expenditure if few people tune in.
"If we're putting this kind of money into it and only 15 people are watching it, I think we have enough stuff here that's available for people to get the information," said Sen. Oley Larsen, R-Minot, who opposed the pilot project.
Sen. Jerry Klein, R-Fessenden, said North Dakota has "the most open Legislature in the country."
"I just don't know that this is a wise use of our dollars, but in this case, we're trying to test it, see if it works, so I would support it," he said.
House Majority Leader Chet Pollert, R-Carrington, favored "a slower pace to see how it works" and called for the full Legislature to ultimately weigh in, pointing to what the costs and usage could be.
"When we're talking $1 million, we're talking 141 folks need to have their say," he said.
The committee also discussed proposed rules restricting phone calls and the recording and transmission of video and audio during House and Senate floor sessions and committee meetings.
Some lawmakers expressed concerns about the proposal's potential limits on the press and the public. The committee amended and tabled the proposal for a meeting in early 2020.
Wardner said the proposed rules are not to limit media or members of the public, but to prevent lawmakers from using cellphones during floor sessions and committee meetings -- what he called "a disruption to the process."
"If you've got people videoing with their cellphone and talking on the phone, that doesn't look like we're tending to business," he said.
Get Election 2020 & Politics updates in your inbox!
Keep up on the latest in national and local politics as Election 2020 comes into focus.