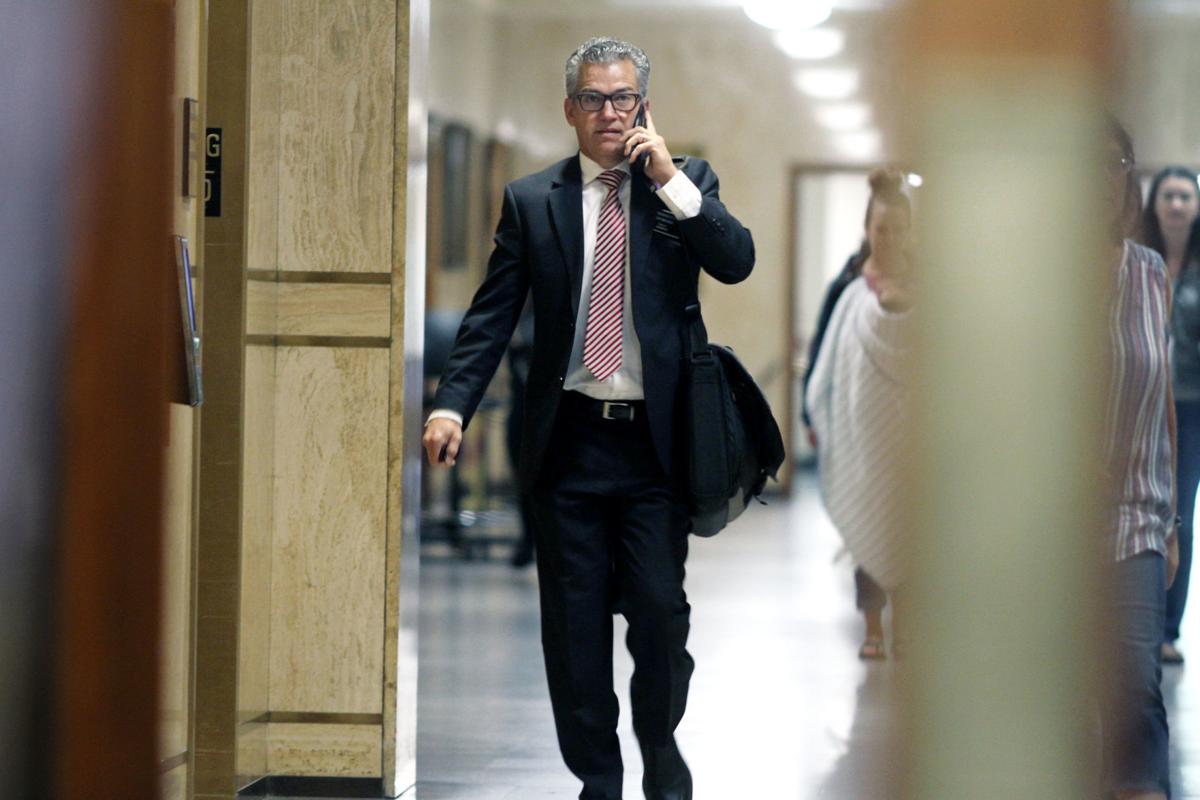 In a 2015 Facebook post, Rep. Dwight Kiefert, R-Valley City, called the U.S. Supreme Court ruling striking down states' same-sex marriage bans a victory for the mentally ill.
Rep. Rick Becker, R-Bismarck, in February shared a Facebook meme comparing shower rape and federal assistance programs perceived as free.
Around the same time, Rep. Mary Adams, D-Grand Forks, shared Facebook memes comparing Adolf Hitler and President Donald Trump.
They and legislative leaders say lawmakers' use of social media is left up to their individual judgment. North Dakota has a part-time, citizen Legislature that meets for up to 80 days every two years to write new laws and budgets.
"They're responsible to their constituents," said Senate Majority Leader Rich Wardner, R-Dickinson. "If they're doing things they shouldn't be doing, the constituents will let them know, either by vote or by messaging them someway."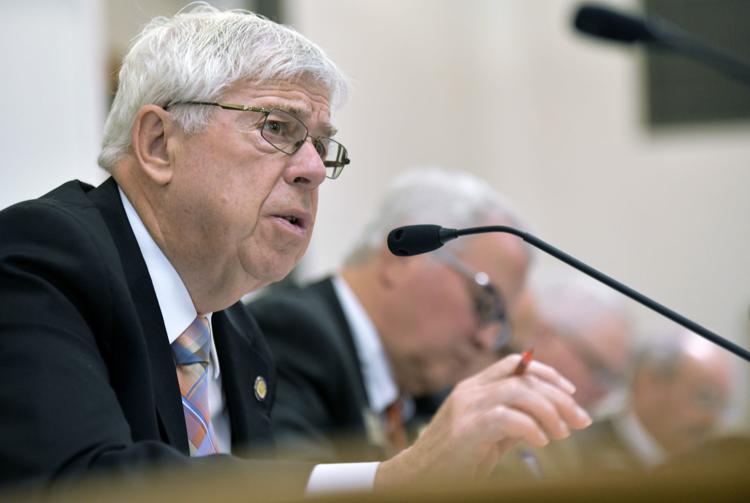 House Minority Leader Josh Boschee, D-Fargo, said he'd like to see more lawmakers use social media or communicate more in general. But he cautions that nothing on social media is private.
"I always use the mindset as I'm drafting information or putting things out there that, can I back up this statement I'm making or am I willing to be held accountable to what I'm putting out there?" he said. 
The newly formed North Dakota Ethics Commission might play a role, he added.
"Who defines 'offensive?'" Boschee said. "Are there accountabilities to saying something offensive, again, whether you're saying something about an individual, a group of people? I don't know, so I think that's kind of the uncharted territories of the Ethics Commission, the questions that they'll be asked at times."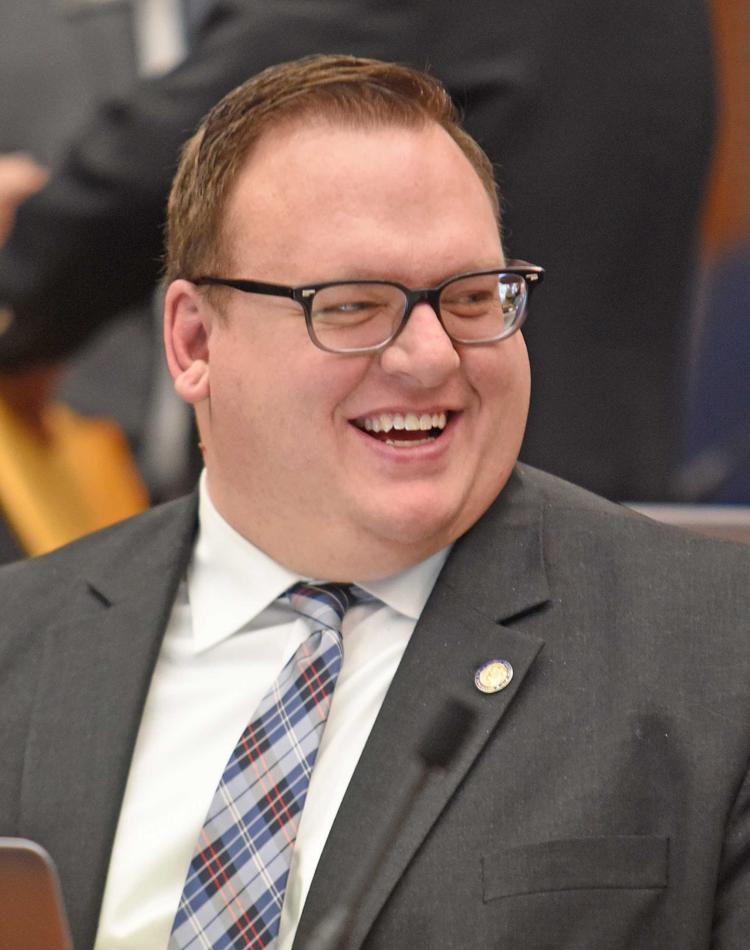 Convening Chairman Ron Goodman said "it's too soon to say" if the Ethics Commission would broach such a policy or guidelines.
"It's something that hasn't crossed my radar yet, but it's a good thing to know and I'm sure that somebody will bring it up; and if nobody does, I will at some point, maybe," he said. "I just don't know."
'A lesson learned'
The Bismarck Tribune's searches of Facebook and Twitter found 126 of 141 North Dakota lawmakers with a presence on Facebook, Twitter or both, ranging from personal pages to district parties' accounts.
Most lawmakers use Facebook, where a number of questionable posts have arisen in recent years.
Kiefert said he made his post, which was on his personal page, to encourage people to research homosexuality as a classification of mental illness. He said people should "have a right to have a say of your own."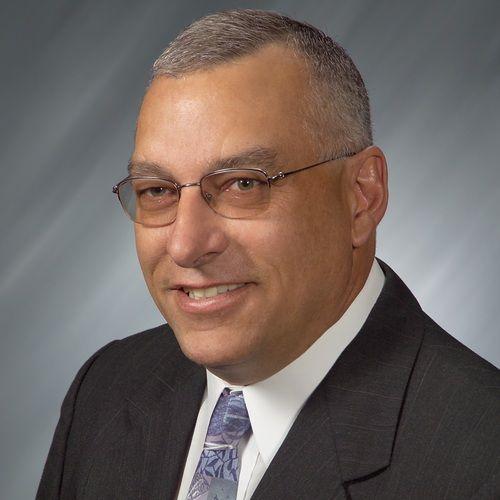 "I was just voicing my frustration with the (Supreme Court) decision, and it's kind of unfortunate that we can't have an opinion without, you know, it blowing up," he said.
Adams said her posts were "a lesson learned." Boschee spoke with her about social media use after the posts came to light.
"I think it was a lesson for her in the transition of being a private citizen becoming a public official," he said.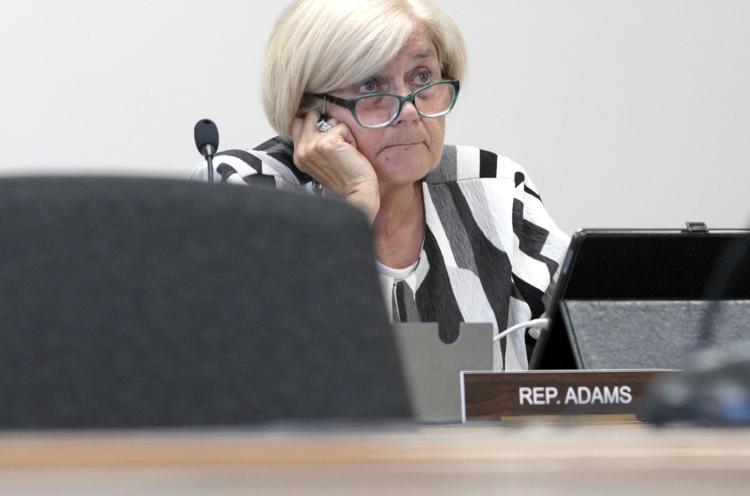 Adams said she's "been more careful with my shares," and repeatedly said she's lost her free speech rights as a legislator.
"I cannot no longer say publicly what my feelings, my true feelings are about the government," she said. "I have to bite my tongue ... and that's the part that upsets me."
Becker, whose post the Democratic-NPL Party condemned as "repulsive" and "offensive," said he has seen posts by fellow lawmakers that have been "not smart, politically" or have had "poor optics," but it's their responsibility to bear.
You have free articles remaining.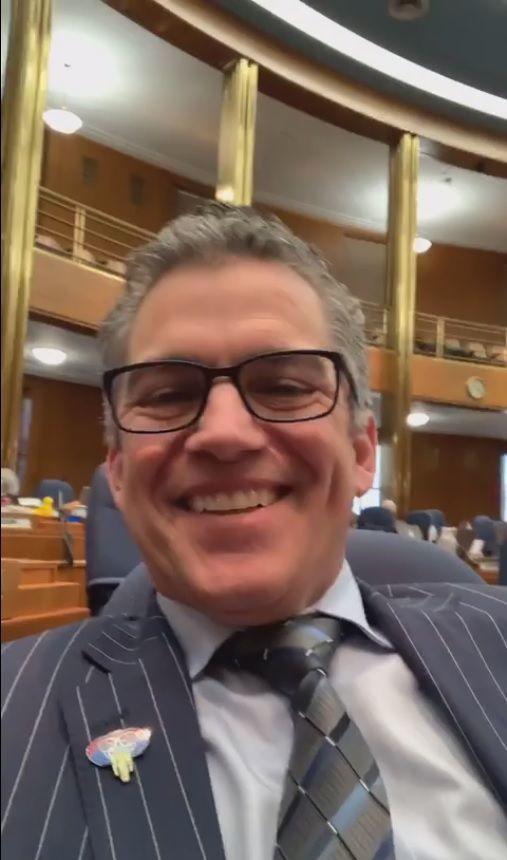 "There's no standards that someone who's in elected office should feel compelled to follow if it's on a personal page," Becker said. "If they're too off-putting or offensive or what have you, well, then let that play out in the elections."
He cautioned that social media users shouldn't post in the heat of a moment or while drinking.
"If you think that 'You know what, this is funny,' or 'This is important' or 'This is how I feel,' then just do it," Becker said. "And if someone thinks, 'Well, that's not proper, that's not statesmanlike,' who cares? Who cares? We're citizen legislators. We're not pretend people."
'People could be a lot kinder to each other'
Fifteen state lawmakers appear to have no social media presence. House Majority Leader Chet Pollert, R-Carrington, is one of them. 
He said he prefers personal interactions, and points out his email address and home and cellphone numbers are available to those who want to reach him.
"I think it's so easy with today's modern technology that the personal interactions have kind of gone to the wayside," Pollert said. "I think people could be a lot kinder to each other."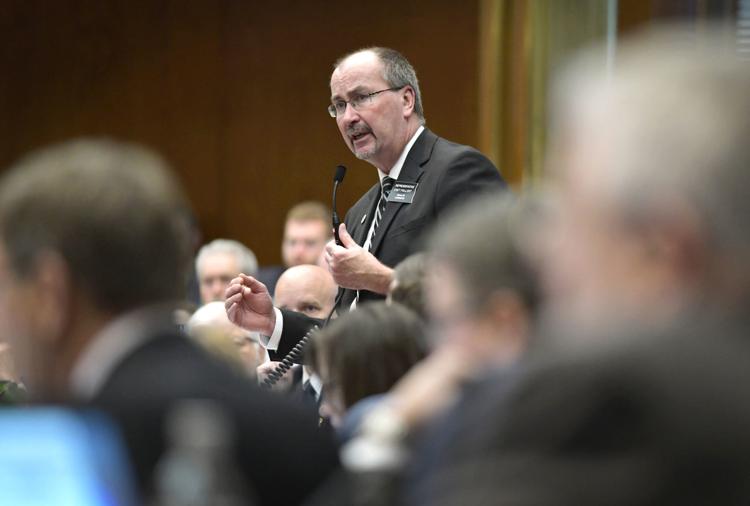 He and Wardner said no rules exist in either chamber for social media use. The North Dakota Information Technology Department offers guidelines for state agencies.
Eight states have adopted legislative social media usage policies, according to the National Conference of State Legislatures. 
Rep. Luke Simons, R-Dickinson, who frequently films live videos on his Facebook page, questioned what defines a post as controversial. He pointed to civil rights activists Mahatma Gandhi and Martin Luther King, Jr. as controversial for their time.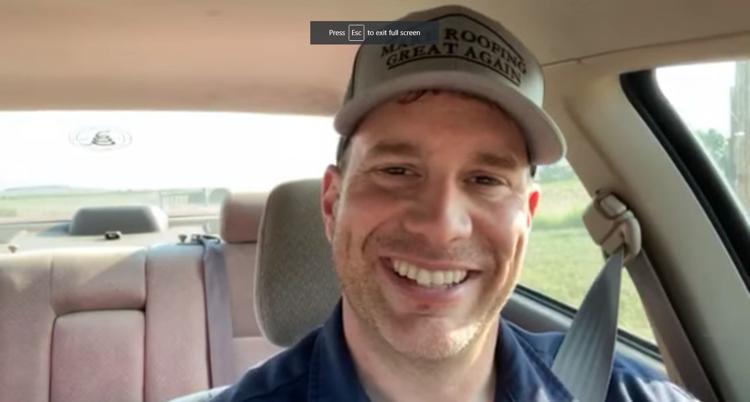 "You get on some people's pages that are representatives and all they have is gay pride on there," Simons said. "Well, you're talking to North Dakota. North Dakota is very Christian in their beliefs, so that is very controversial, but that's not brought up."
He sees Facebook as a way to connect with constituents but prefers to have a serious conversation in person, not in a comments section.
"As our country gets more digital or more removed from real conversations, a lot of people want to complain on Facebook, but they don't want to really talk about real issues," Simons said.
'A very rough first draft'
While most lawmakers maintain Facebook pages to apparently update constituents, that might not be the best way.
Social media is essentially an echo chamber, according to Robert Mejia, a media and cultural studies scholar and assistant professor at North Dakota State University in Fargo. Town hall meetings and local newspapers are better for reaching constituents bound to a geographic area, he said.
"I don't think social media is being used to communicate with constituents," Mejia said. "I think it's being used as a way to build confidence and build support to say, 'Hey, I'm right, even if my constituents say I'm wrong, I'm right. I'm a real Republican. I'm a real Democrat.'"
President Trump's often fiery or disparaging tweets aren't solely responsible for the larger phenomenon of social media emerging as a public space for political discourse, he said -- but his tweets might embolden state and local representatives on a platform where "incomplete" or "half-baked" ideas can create uncertainty as to whether a post is an official position or a knee-jerk reaction.
For instance, Kiefert's post dismissing the U.S. Supreme Court opinion doesn't consider the arguments made before the court, Mejia said.
"I think what social media often does is a very rough first draft of communication," Mejia said. "The problem is, is that we've taken that rough first draft as now often the final draft of these thought processes, and that's where I think a lot of harm is done."
That's also where Pollert said social media users could have "a little more decency."
"I think our social media is easy ways to vent steam and dissatisfaction, and I think people need to be a little more polite," he said.