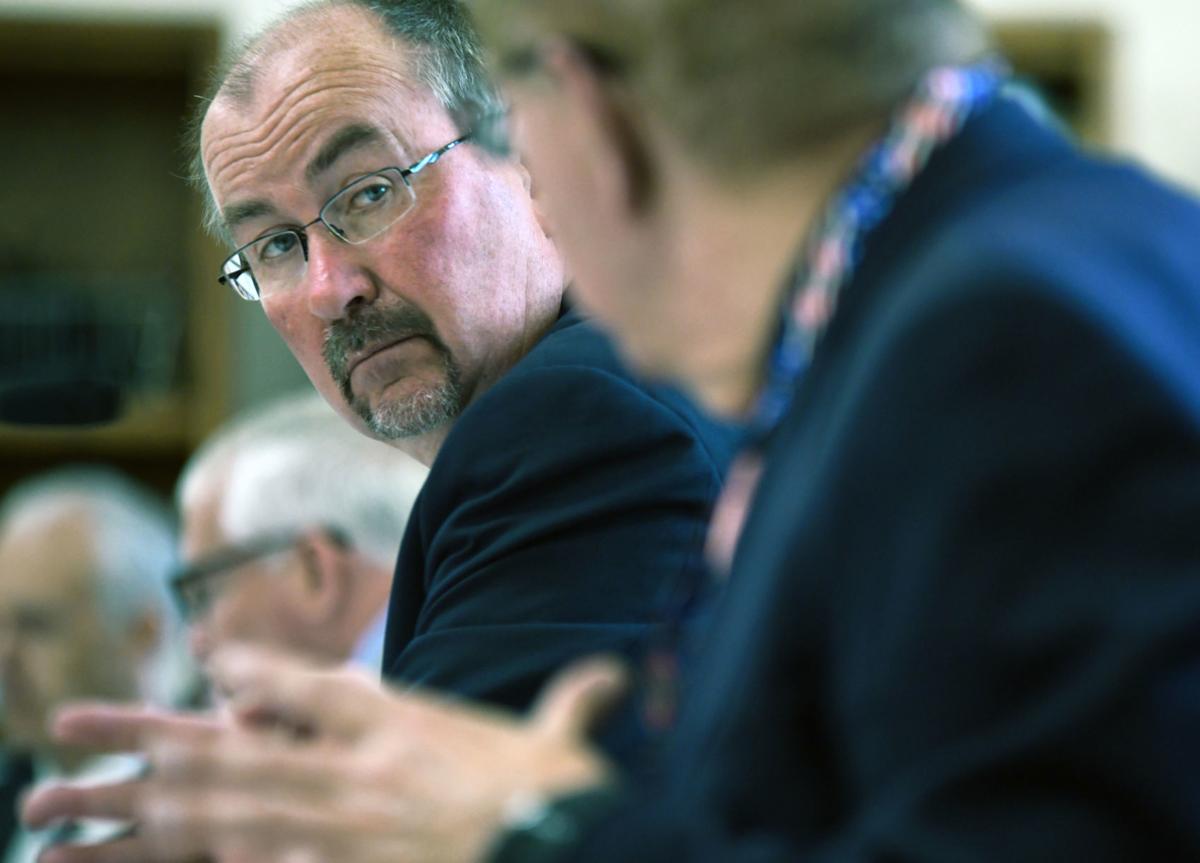 North Dakota lawmakers will take up 46 studies in their interim before the 2021 legislative session, including one on the impacts of marijuana legalization amid potentially competing ballot measures.
Lawmakers of Legislative Management, a powerful interim panel, met Tuesday to review 15 required studies and select from 50 optional ones in the first legislative meeting since the 2019 session adjourned April 26.
House Majority Leader Chet Pollert, R-Carrington, who leads the panel, said there could be between 24 and 26 interim committees for 2019-20. 
Those committees, with about 14 members each, will be structured in June. They will meet about five times throughout the following 15 months to provide recommendations for potential legislation in 2021.
Among the required studies include land access issues, public input on uses of Legacy Fund earnings, further review of voter-approved ethics initiatives and a sweeping corrections study.
Studies approved Tuesday include probes of accessibility of the state Capitol grounds, uniform reporting of classroom violence related to children's behavioral health and food distribution to areas affected by rural grocery store closures. Legislators also called for a second-opinion revenue forecast.
Lawmakers rejected studies to look at film incentives, pensions for volunteer firefighters and steps to eradicate HIV/AIDS in North Dakota, among others. Some studies were rejected because there was little interest in the topics, legislators deemed some issues as local or lawmakers  wanted to give legislation more time to play out.
Tuesday's meeting saw some replacement of language in four studies, including one for the potential impacts of marijuana legalization from a ballot initiative. The panel wrestled with the originally hefty probe, ultimately approving a shorter, broad directive that "the study must consider the potential benefits and detriments of legalizing recreational marijuana."
"But if you're going to look at it, I think you have to look at it fairly from both sides and let both sides present from wherever it is and go from there," said Rep. Bill Devlin, R-Finley.
Rep. Karla Rose Hanson, D-Fargo, brought an earlier, unsuccessful motion to replace the study's language with fewer, specific areas to probe. 
"I think of zoning. I think of tax revenue. We have a human services role and we have law enforcement and the criminal justice system," Hanson said. "And then, of course, we already have the medical marijuana program."
Pollert said marijuana legalization isn't "a front burner issue" for him. 
"It's just one of the issues out of the many that we have to deal with," Pollert said. "Just one of the many."
At least two groups have indicated their intentions to bring ballot initiatives for marijuana legalization in 2020.
John Bailey, of Courtenay, who leads the group proposing a constitutional amendment for marijuana legalization, said his group will re-submit their petition in mid-June to North Dakota Secretary of State Al Jaeger after rescinding it for unspecified language changes and attorney consultation. 
A separate group, Legalize ND, is proposing a statutory initiative after a similar effort failed in 2018.