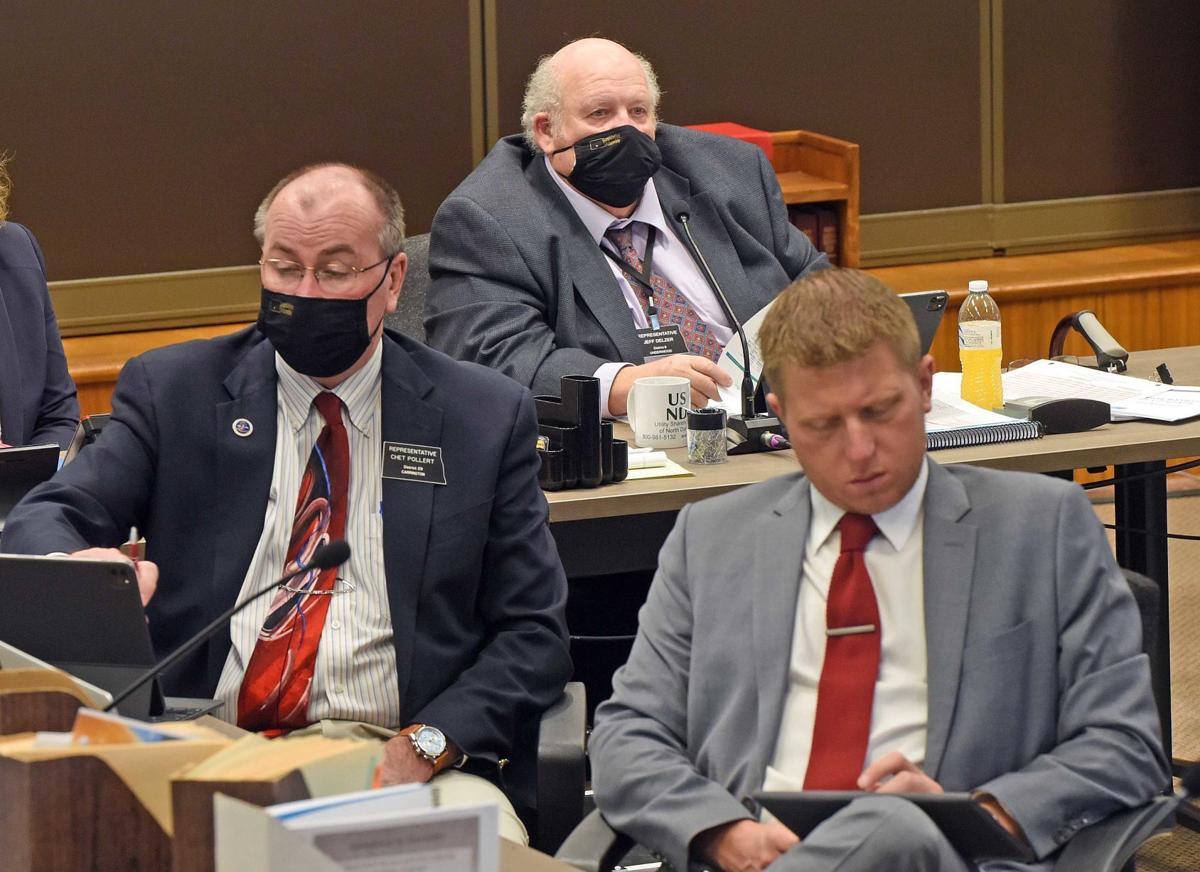 Top North Dakota lawmakers see reasons to be both cautious and optimistic in the state's revenue outlook.
The House and Senate appropriations committees held a joint videoconference on Tuesday, the Legislature's fourth official day, to hear a revenue forecast from IHS Markit analysts, and to compare the outlook with an executive branch budget forecast.
Using the two outlooks, the Legislature's budget writers in coming days will adopt a preliminary revenue forecast to help guide their work in the first months of the legislative session.
Chief in the IHS forecast was the outlook for oil, a key source of state revenues. North Dakota's oil tax revenue plummeted amid the coronavirus pandemic, 26% behind a 2019 legislative forecast, or more than $875 million, for the 2019-21 budget cycle.
"I think what we see is good news in the long term but bad news in the next three to four months, or even perhaps even the next six months," consultant Curtis Smith told the committees. "We're going to see a good recovery at the end of 2021, but it's going to be rough sailing for these first few months of 2021."
The two forecasts differ in their outlooks for North Dakota's general fund revenue, based on projections for four top tax types. IHS sees a baseline of about $3.16 billion; the executive budget forecast pegs about $2.87 billion -- a difference of about 10%.
Legislative Senior Fiscal Analyst Adam Mathiak pointed out the two forecasts are different in being made a few months apart, with IHS having the opportunity to account for impacts of improved oil prices and rollout of COVID-19 vaccines.
Office of Management and Budget Director Joe Morrissette called the IHS forecast "surprisingly optimistic," but also noted the timing making a difference. His office will prepare another forecast for lawmakers in February or March.
"I would think that our next forecast would have a more positive outlook just because based on what we've seen, just based on a few more months of history," Morrissette said. "There's so many unknowns during the pandemic."
Sen. Ray Holmberg, R-Grand Forks, who chairs the Senate Appropriations Committee, said the two forecasts represent "bookends" for budget work. The committees will adopt a forecast to use until March, when a final one will be adopted for the 2021-23 budget cycle.
The top Senate budget writer sees some optimism from the forecasts, "but there are still so many questions that we don't have an answer for," such as potentially more federal coronavirus aid.
IHS presented baseline, optimistic and pessimistic forecasts, which Rep. Jeff Delzer, R-Underwood, said will all be key.
"You've got to look at all three of them and then see where it fits within the state compared to what we think, compared to what the economic forecasters think," the House Appropriations Committee chairman said.
State revenues have maintained a thin cushion over projections. December 2020 was 4.4% over forecast, while the 2019-21 budget cycle overall has stayed 2.2% ahead, according to new figures released Tuesday.
House Majority Leader Chet Pollert, R-Carrington, said the state has "been pretty resilient to all the negative stuff going on," nationally.
"As far as what this does for us for our revenue picture and what the (committees) are going to bring forward, we've got a lot of work to do and I think caution is the word of the day, still," he said.