When North Dakota legislators and Gov. Doug Burgum get down to business in the legislative session, they'll be working in the wake of an historic lawsuit that found both sides had overstepped their bounds.
In July, the North Dakota Supreme Court ruled that some of Burgum's disputed partial vetoes in spending bills in 2017 were ineffective. Additionally, the Budget Section "unconstitutionally encroached" upon executive authority in provisions of two of the bills.
Now that the lawsuit is settled, legislators say they've moved on.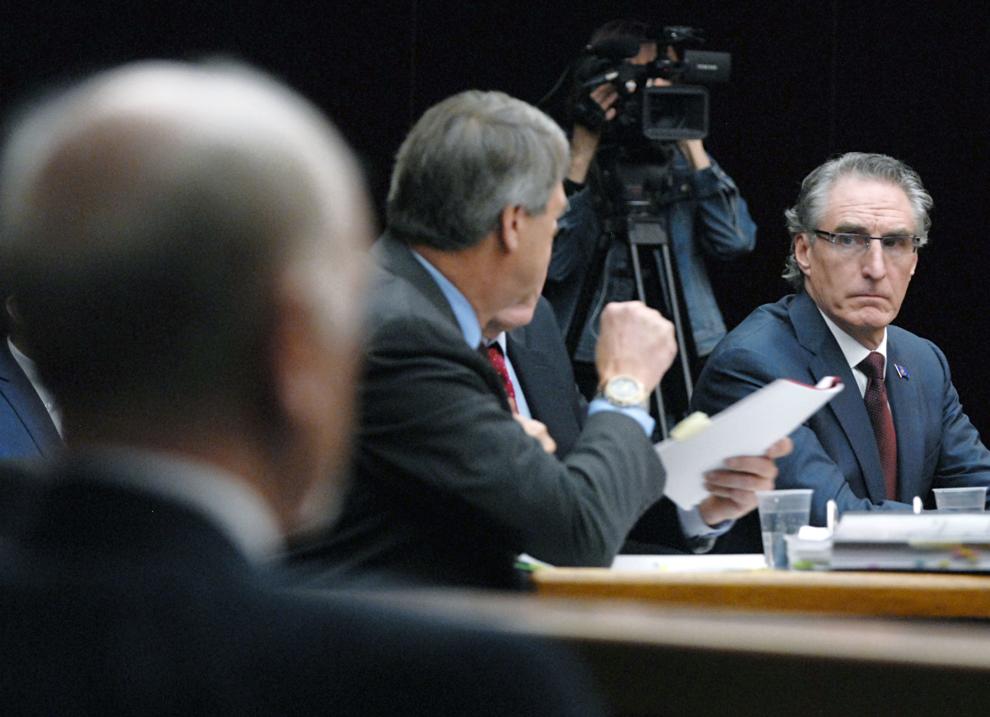 "I don't think there's any residual fallout from that," said Senate Majority Leader Rich Wardner, R-Dickinson. "I think we're moving on, and the governor won a couple of points and the Legislature won a couple of points."
But moments before Burgum presented his budget address to lawmakers on Dec. 5, members of the House Appropriations Committee approved a rule change in how the governor's budget will be presented.
Now his budget proposal won't receive a bill number or hearing as the Legislature took back the authority it granted to the executive branch to introduce budget bills. 
'A large shift'
Rep. Jeff Delzer, R-Underwood, who chairs the House Appropriations Committee, said Dec. 5 the rule change was a "housekeeping deal" to avoid killing executive budget bills filed as a second set of bills. Legislators have been slowly "working towards this position" as a body for years, according to Delzer.
"It ties us to what we call our information sheet," Delzer said of the change. "That's what most appropriators work off of anyway when they work a bill." 
Burgum called the rule change "a point of curiosity to see where it goes." He and Lt. Gov. Brent Sanford each expressed concerns over less transparency for the public. 
Sanford said the change marks "a large shift" in sending the governor's budget proposal to legislators' information sheets, while lawmakers will start with last session's appropriations as the base budget. 
"It was an abrupt change as far as it was the final blow to not having a governor-introduced bill even to kill. They're not going to accept it as a bill," Sanford said.
"By no means do we want to say we're not using all the information and everything the governor puts forward," Delzer said. "We'll look at it the same way we always have. The hearings will be held the same way. There really isn't, as far as we're concerned, any change." 
Republican former Gov. Ed Schafer called the rule change "awful."
"The governor's budget is reflective of operating the government and governing the people. The legislative budget takes into consideration how much money do we have, how much can we spend, how can we balance it," Schafer said.
"Those are two different visions, and if the Legislature doesn't allow the governor's budget to come into legislation, you totally are disregarding the necessity of operation, and that's just a bad idea." 
House Majority Leader Chet Pollert, R-Carrington, said the two branches are working out details of the rule change to ensure the governor's proposals are vetted and discussed.
Between branches
Legislators and the executive team say, for the most part, their relationships are good.
"I feel it's very good. I feel it's normal. There's normal push and pull between the executive branch and legislative branch," Sanford said.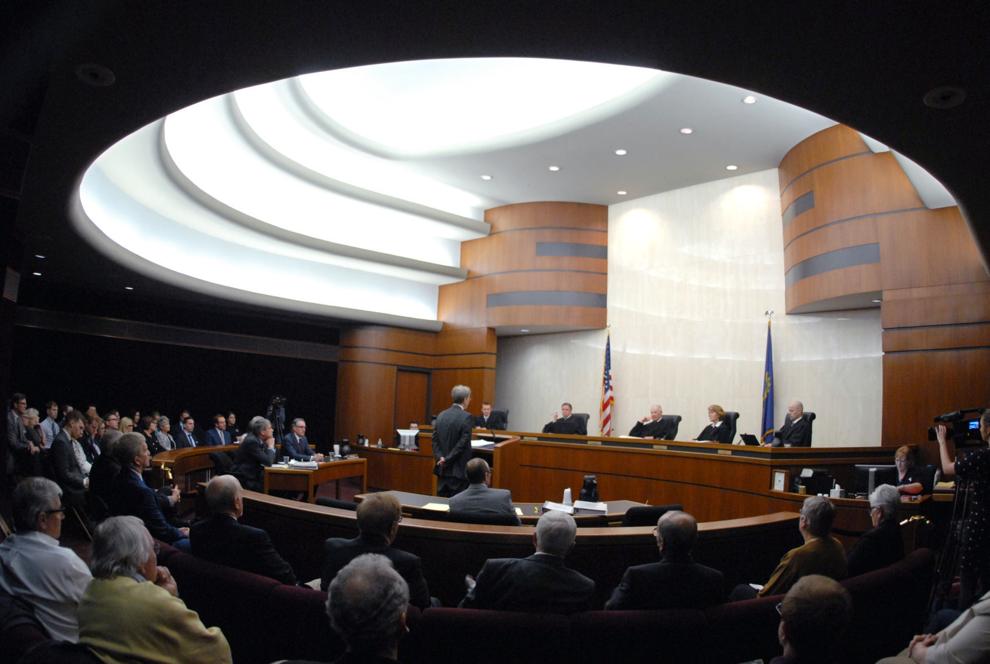 Sanford also said he believes Pollert is "sincere" in wanting to work with the Senate and governor's office. Pollert offered similar thoughts on the branches' relations.
"It ain't going to be a bed of roses, but this whole session's not going to be a bed of roses," Pollert said. "Oil's down. The ag prices haven't rebounded. The tariff war has affected soybeans. The farmers are cautious, so the word of the day is caution with this budget. There's no doubt about that."
Wardner said his relationship with Burgum is "cordial" and "very good," though they don't agree on everything. 
And from the Democratic-NPL side, Senate Minority Leader Joan Heckaman, D-New Rockford, said her party has a good working relationship with the governor. She said she sees some common goals in his budget plan.
"Hopefully, there will be some time in the early part of the session where we can sit down and say, 'Here's some things we're wanting to move forward in our agenda. If you're able to support us, that would be helpful,'" Heckaman said. 
Speaking from his experience as governor from 1992 to 2000, Schafer said the two branches should be friendly but adversarial.
After all, legislators represent their districts, while the governor has the whole state. And there are personalities and policy differences at play, too, Schafer added.
"You have to have that kind of adversarial relationship so you kind of both are pushing each other back and forth and saying, 'No, this is the way it should be,'" Schafer said. "And the reality is, in the end, it's a combination of those that makes it work."