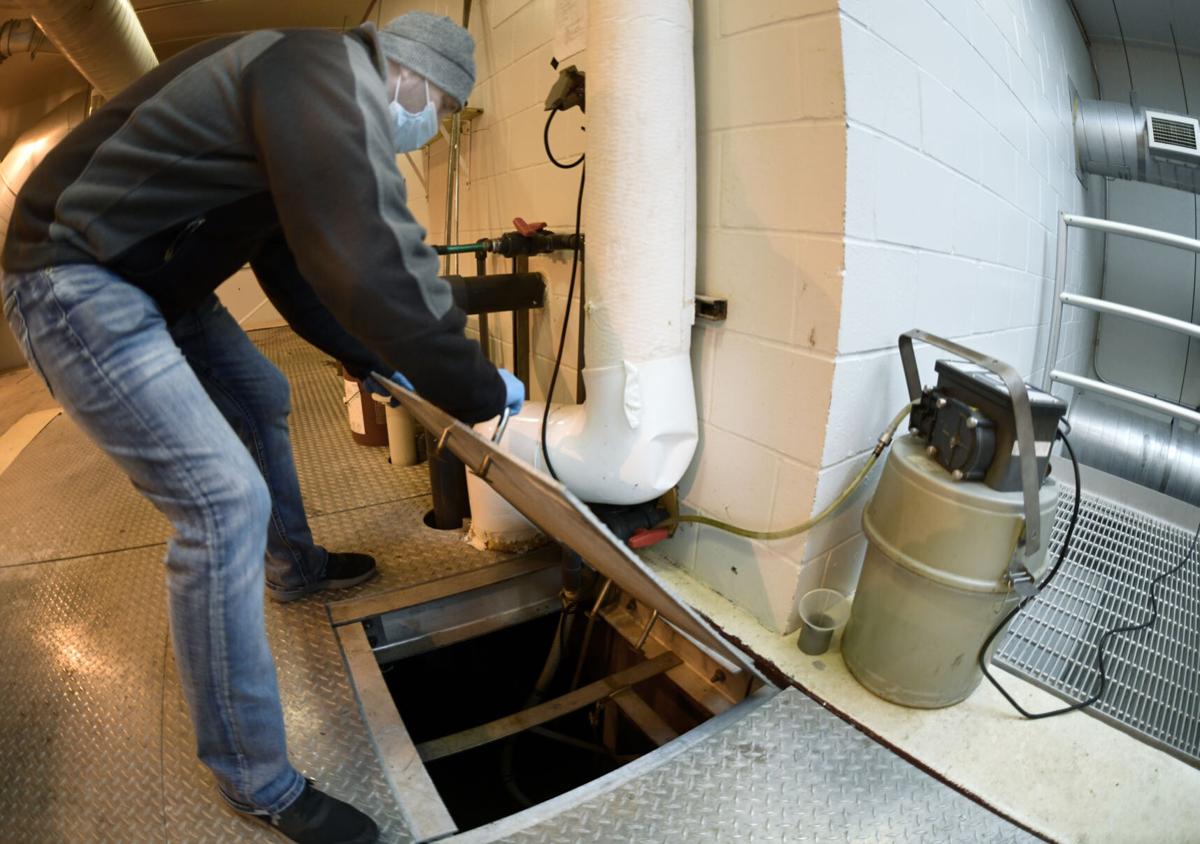 North Dakota's House of Representatives on Tuesday canned a bill to ban wastewater testing, which has emerged as a monitoring tool in the coronavirus pandemic.
Rep. Claire Cory, R-Grand Forks, introduced House Bill 1348, which was killed in a 70-24 vote and would have banned wastewater testing "for genetic material or evidence of disease." Cory said she brought the bill to address concerns of student privacy from wastewater testing tracing the coronavirus to a university residence hall.
"The size of the sample compared to the volume of wastewater makes it impossible to identify an individual, but has value from a community perspective," said Rep. Mike Beltz, R-Hillsboro. "Actions taken to impose restrictions were not based on these results alone, but were a good early heads-up of a potential problem."
He noted "another bite at this apple" in House Bill 1259 by Rep. Matt Ruby, R-Minot, which would require a public hearing and a vote before local officials decide to participate in state or national wastewater testing.
North Dakota's Department of Environmental Quality is administering a study of cities' wastewater to analyze coronavirus presence. The study was expanded last fall with $675,000 in federal CARES Act coronavirus aid. Wastewater samples are delivered to North Dakota State University in Fargo for lab analysis of the virus' genetic material, measured as millions of viral particles per person per day.
The testing is an emerging science that is potentially an earlier indicator of active COVID-19 cases than testing of people. Wastewater testing could supplement the public health response and help inform decision-making, supporters say.
Twenty-one cities are participating, including Bismarck and Mandan. Six cities have said no, including Tioga, which the city commission president said last fall was due to residents' worries of perceived intrusion. Other cities declined to participate due to staffing reasons.
NDSU Microbiological Sciences Professor and Department Head John McEvoy said the testing has allowed researchers "to go through all the phases of the pandemic in North Dakota" since beginning in mid-July 2020.
North Dakota became a national hot spot for coronavirus cases last fall, with the worst rates of new cases and death in the nation. Cases have declined since November.
In the last month, wastewater testing on some days has detected no presence of the virus in samples from cities such as Gwinner and Casselton, McEvoy said. The trend has paralleled low case numbers of COVID-19 in smaller cities, he said.
"When we drop off to zero in wastewater, it gives you that increased confidence that things are looking pretty good in that community," he said. 
McEvoy said he'd like the study to continue at least until June "or maybe longer if necessary."