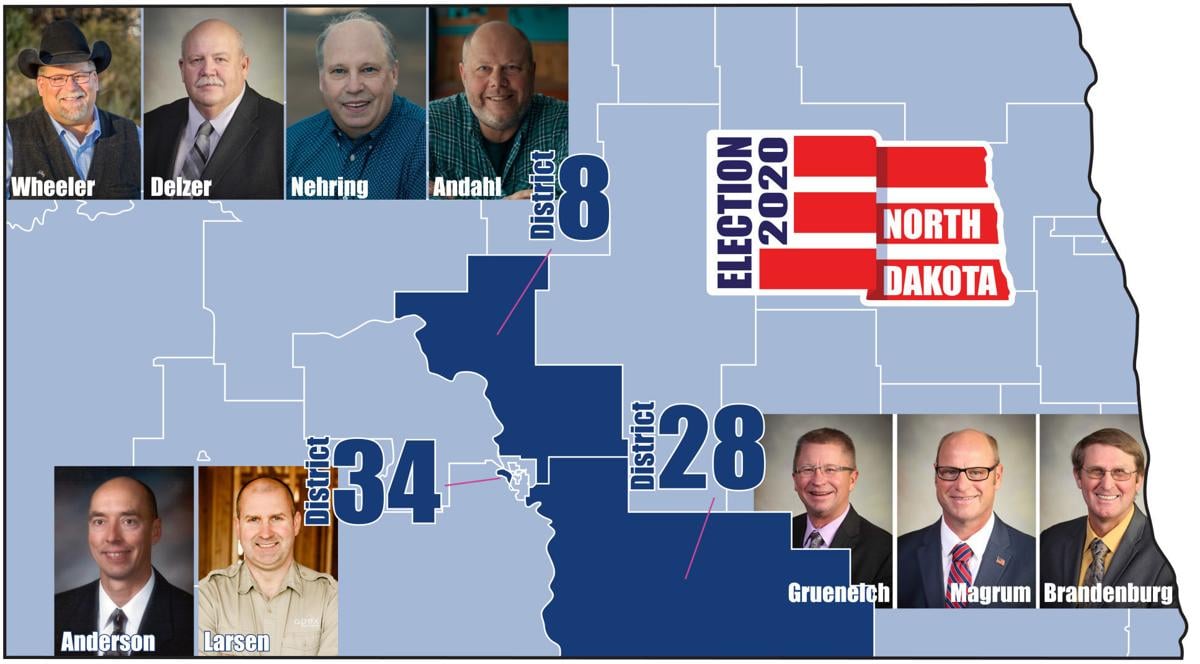 Voters of a central North Dakota legislative district will decide if one of the Legislature's most powerful members moves ahead with his reelection bid.
The race involving the House budget chief is one of the most compelling contests of the 23 Senate seats and 46 House seats on the 2020 ballot. The primary ballot, which is being conducted entirely by mail due to the coronavirus pandemic, will determine parties' nominees for the Nov. 3 general election.
More than 130 candidates are vying for the 69 seats, including 76 Republicans, 55 Democrats and two Libertarians. Republicans control the House 79-15 and the Senate 37-10.
District 8 House
The Republican District 8 House race has four candidates vying for two spots on the November ballot. Longtime Rep. Jeff Delzer, R-Underwood, lost District 8 Republicans' endorsement in March to newcomers David Andahl and Dave Nehring. Bob Wheeler also is seeking a House seat for the large district that spans north and east of Bismarck.
It's a closely watched race that has drawn attention for Republican Gov. Doug Burgum donating $875,000 to a political action committee -- run by former policy advisers to the governor -- supporting Delzer's opponents.
Before the 2019 Legislature convened, Delzer led a rule change that shifted how lawmakers considered Burgum's proposals. Burgum later said he felt his executive budget had been "tossed in the garbage."
Delzer said all of Burgum's proposals were fully vetted and many were adopted, and that the rule change was years in the making and added more transparency in budget writing. He has chaired the powerful House Appropriations Committee since 2011. 
Delzer, a farmer who has served in the House for nearly 30 years, said he's "really disappointed it's come to this," that the governor is "trying to do away with separation of powers." 
"I really believe he's trying to get the Legislature and people that support just what he wants, and the way things work the best is when you have differing opinions working to come to the best solution for everybody instead of just one person's ideas," said Delzer, who added that his working relationship with Burgum is not a bad one.
Burgum is seeking reelection with Lt. Gov. Brent Sanford.
Burgum-Sanford campaign spokesman Mike Schrimpf said Burgum is not the only officeholder active in primary races, and that he is backing the party-endorsed candidates for District 8 House.
"Gov. Burgum has long supported conservative Republican candidates who share his vision to strengthen the economy, treat taxpayers like customers and continue moving North Dakota forward, and he continues to do so as governor," Schrimpf said in a statement. "This year, Gov. Burgum has already supported nearly three dozen Republican candidates for legislative and statewide office, including many incumbents and endorsed candidates, as well as the Dakota Leadership PAC."
Delzer said he's running on his position, experience, institutional knowledge and conservative approach to budgeting, noting tough times due to the pandemic.
"Why would you not want to have somebody with the experience and knowledge of having been through this and tried to set up a situation where we have cash on hand and make sure we have the cash before we spend it so that we can get through these tough times," he said.
He sees the next two-year budget as a big issue for 2021, as well as shoring up coal power. Great River Energy recently announced the 2022 closure of Coal Creek Station near Underwood. It's the largest coal-fired power plant in North Dakota, employing 260 people. Delzer said the state should help facilitate a buyer in coming forward.
Andahl and Nehring are running together. Andahl is a rancher and businessman north of Bismarck. Nehring owns a habitat planting business that also does seeding and spraying.
Nehring said his family and business background in District 8 have prepared him for the Legislature. He and Andahl said they are grateful for the governor's endorsement.
Nehring sees key issues for District 8's legislators in protecting jobs in coal mining and power generation stations and reducing spending and regulations with new ideas.
"North Dakota needs forward-thinking conservative leadership to continue strengthening the economy," Nehring said. "As a small business owner, I know what it takes to balance a budget, grow jobs and plan for the future."
Andahl said he's running to help guide North Dakota with a conservative perspective, to boost the economy and improve government. His private sector and local government experience has prepared him, he said. 
"My priorities in the Legislature will be to fight for our coal jobs, make sure farmers and ranchers are taken care of, and to make our state government more efficient and effective," Andahl said.
Wheeler is an Underwood-area farm and ranch employee and former U.S. Marine who said he is running to fulfill a longtime, patriotic desire. He sees controlling spending a big issue for the 2021 Legislature.
"This next legislative session is obviously going to be heated and that is going to be the biggest topic, is funding and cuts and going down the right path as far as getting a budget that's going to work for the state and for the people," Wheeler said.
He distinguishes himself as a "political outsider" and "the constitutional conservative in this race." He and Delzer support each other. Wheeler said he is active as a "friend and neighbor" in communities in District 8, and he sees the race as "extremely important" for the district and the state.
District 28 House
Voters will settle a three-way Republican House fight that includes two incumbents who do not seem to get along. District 28 is essentially a swath from Bismarck to Edgeley to the South Dakota border.
District 28 Republicans in February endorsed Reps. Mike Brandenburg of Edgeley and Jeff Magrum of Hazelton. Former Rep. Jim Grueneich of Jamestown's District 12 is running for a House seat after moving to his hometown of Ellendale. He and Brandenburg are campaigning together. Two of the three Republicans will move on to November.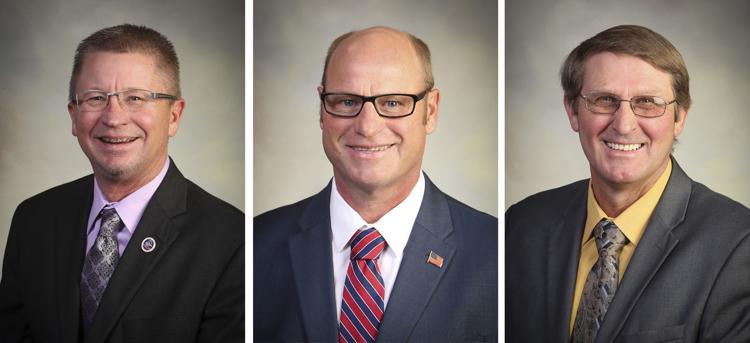 Brandenburg, a farmer and North Dakota National Guard veteran who has served in the House from 1997 to 2002 and since 2005, said funding for roads, schools, rural hospitals and nursing homes is vital for the district. Rural legislators have to work hard to find balance for essential items that must be funded, he added. 
"This is about the people's needs and wants for the district," said Brandenburg, who called Grueneich an exemplar representative.
Brandenburg said Magrum is "counterproductive" for the district due to his votes against major legislation, such as the state Department of Human Services budget and the "Operation Prairie Dog" infrastructure plan, while giving the impression at home of his support.
Magrum last year confronted Brandenburg at an Emmons County Commission hearing about wind turbine regulations, questioning Brandenburg's loyalties in an outburst that lasted several minutes. Brandenburg is a vocal supporter of wind energy. He told the Tribune he has a "terrible" working relationship with Magrum.
"When you have a man who screams and hollers at you for five minutes and has yet to apologize for his actions, would you work with a man like that?" Brandenburg said.
Grueneich, a territory manager for Northland Steel and a U.S. Air Force veteran first elected in 2016, said he and Brandenburg share similar voting records and beliefs.
He sees priorities in supporting small businesses, farmers, K-12 education and health care. Funding in the 2021 Legislature will be "at the top of the list" amid declined state revenues, he said. How to use the $6 billion Legacy Fund savings account, too, is an issue on the road ahead.
He echoed Brandenburg's concerns about Magrum's voting record, that "a no vote just isn't, just can't be the one-size-fits-all solution."
"We need to fund the priorities. We need to take care of our district," Grueneich said. 
Magrum, a rancher and master plumber first elected in 2016, provided the Tribune with an emailed statement in which he said he is "unapologetically pro-life and one of the most pro-gun Legislators in the state."
"My priorities are to balance the budget without raising taxes while keeping the state's essential services in tact such as snow plows, roads and schools," Magrum wrote. "I voted conservative to preserve funds for difficult times such as we are seeing and will continue to be a fiscally responsible legislator. I will never apologize for defending property rights and the Constitution on behalf of our district and the state of North Dakota."
Magrum also said he is "one of the most transparent legislators" in North Dakota and regularly reports in local newspapers and on social media how he votes. 
District 34 Senate
Mandan-area voters will elect a new senator in 2020. Competing for the Republican nomination for November is former North Dakota Commerce Commissioner Al Anderson and small business owner Doug Larsen. Longtime Sen. Dwight Cook, R-Mandan, is not seeking another term.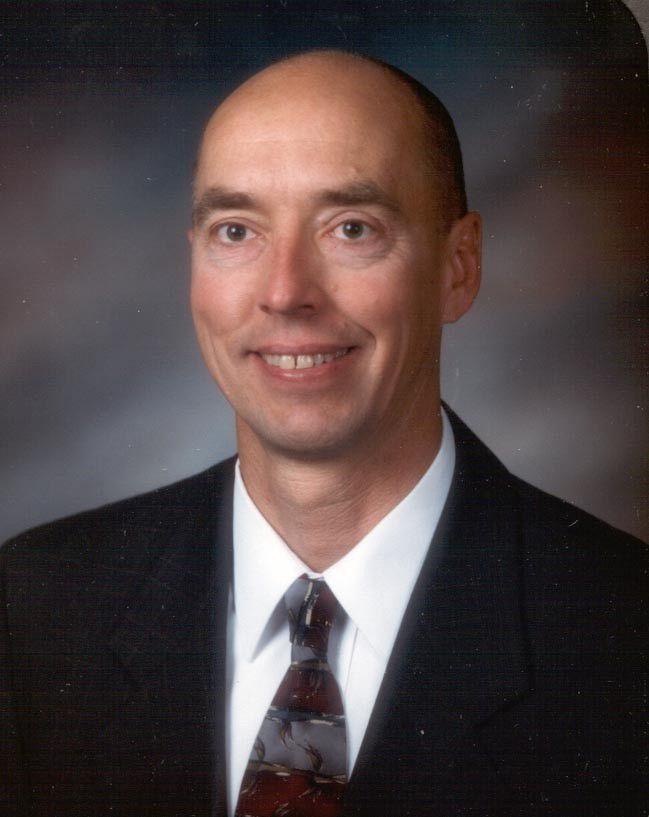 Anderson is the endorsed candidate. He was commerce commissioner from 2011 to 2016 after retiring from 30 years in the oil and gas industry, including six years as manager of Tesoro's Mandan Refinery, now owned by Marathon Petroleum. He also served four years in the U.S. Marine Corps.
He's running on his experiences in business and as commerce commissioner in previous economic highs and lows, with a focus on improving North Dakota's long-term outlook. He sees priorities in permanently reducing and restructuring property taxes, diversifying and growing the state's economy, streamlining state government and innovating education.
He expects the 2021 Legislature will see "pretty significant" budget cuts to make amid the "turbulent times" of the pandemic, such as fallen commodity prices. Key to budgeting is good data, he said.
"I think the key thing for me is I think my experiences make me particularly qualified to handle the challenges the state's got in front of it right now," Anderson said.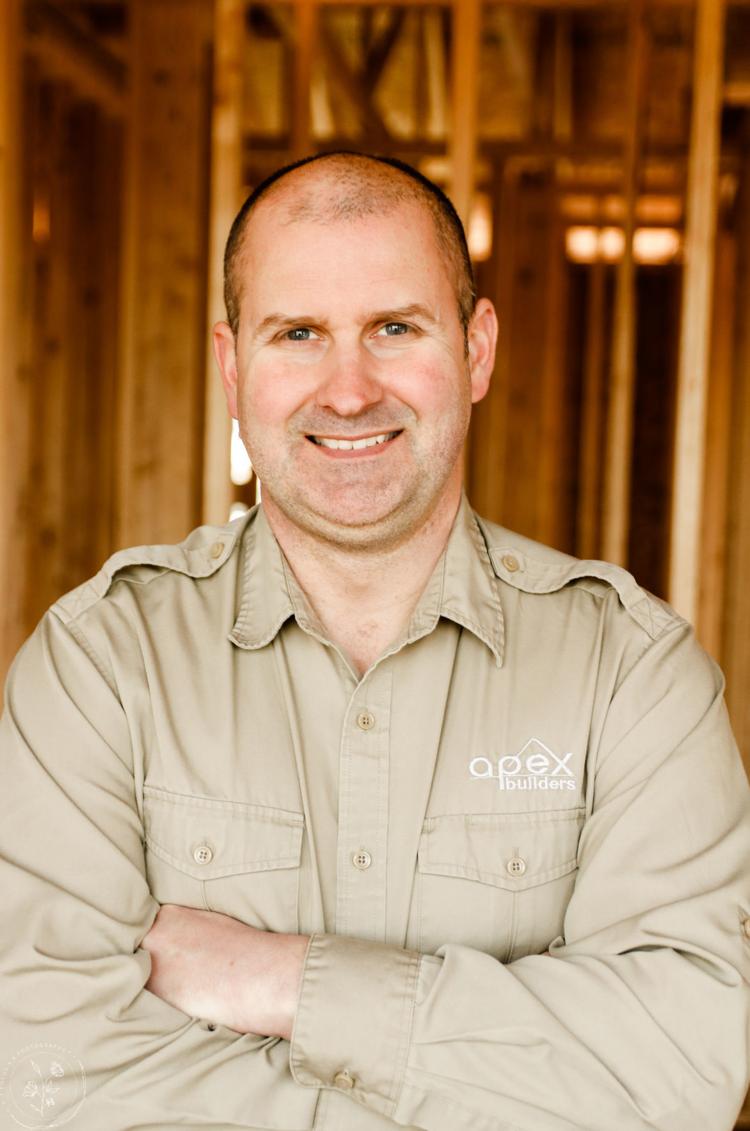 Larsen says he's prepared for the Senate with fiscal management skills from running his own businesses and with leadership and emergency skills from serving 26 years in the North Dakota National Guard. He and his wife, Amy, own Apex Builders in Mandan, as well as a property management company and a hotel.
He said he is running for the Senate because he saw an opportunity to serve. He distinguishes himself in the race for his independence.
Priorities he sees for the 2021 Legislature include controlling spending and boosting economic diversification.
"If we had always only spent what we needed to, we would have had opportunities to reduce taxes," Larsen said. "It's one thing for people to talk casually about doing it, but this is something that we're passionate about and we feel strongly that money left in the pockets of the taxpayers will have a much better and lasting diversification of our economy than asking the government to do the right thing for us."
State lawmakers' four-year terms begin Dec. 1 at a salary of $518 a month, plus $186 per day when meeting. The 2021 Legislature convenes in January for up to 80 days to write new laws and two-year budgets. The 2019 Legislature used 76 days. 
Get Election 2020 & Politics updates in your inbox!
Keep up on the latest in national and local politics as Election 2020 comes into focus.