A bill approved Monday in the North Dakota House aims to prevent people from tampering with pipelines and other energy infrastructure, but opponents argue it will stifle free speech.
House members voted 76-14 in favor of Senate Bill 2044, introduced in response to activists who turned an emergency valve of an oil pipeline in northeast North Dakota in 2016.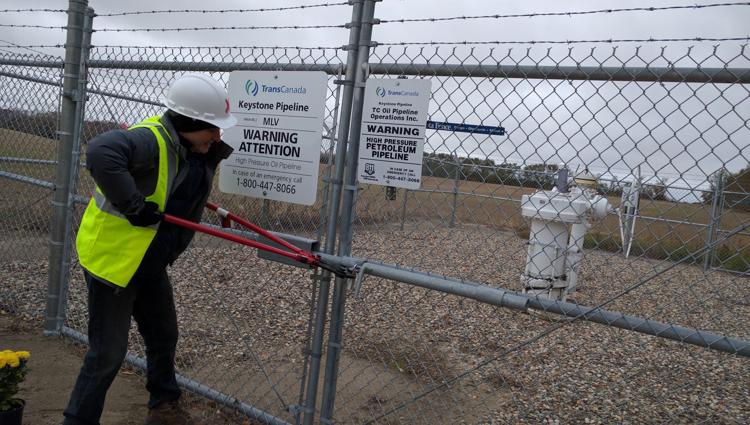 "This is a bill that puts a little more teeth in trying to deter people from tampering with critical infrastructure," said Rep. Chuck Damschen, R-Hampden.
The bill includes a penalty for an organization that is found guilty of conspiring with an individual who tampers with or damages critical infrastructure.
The American Civil Liberties Union said the bill criminalizes activity beyond intentionally damaging infrastructure to include "interfering with" or "inhibiting" the operations of critical infrastructure.
"Existing law already prohibits trespass and malicious destruction of property and conspiracies to commit the same," said Heather Smith, executive director of the ACLU of North Dakota.
Smith added that making an organization criminally liable for all damage would "impermissibly burden the rights of political association that are protected by the First Amendment."
Sen. Janne Myrdal, R-Edinburg, the primary sponsor of the bill, disagreed that the bill will infringe on free speech. Myrdal said her goal is to prevent out-of-state organizations from funding damage to critical infrastructure.
The House made minor changes to the bill since the Senate voted to approve it in February.
Myrdal said she plans to reach out to Gov. Doug Burgum to encourage him to sign the bill.