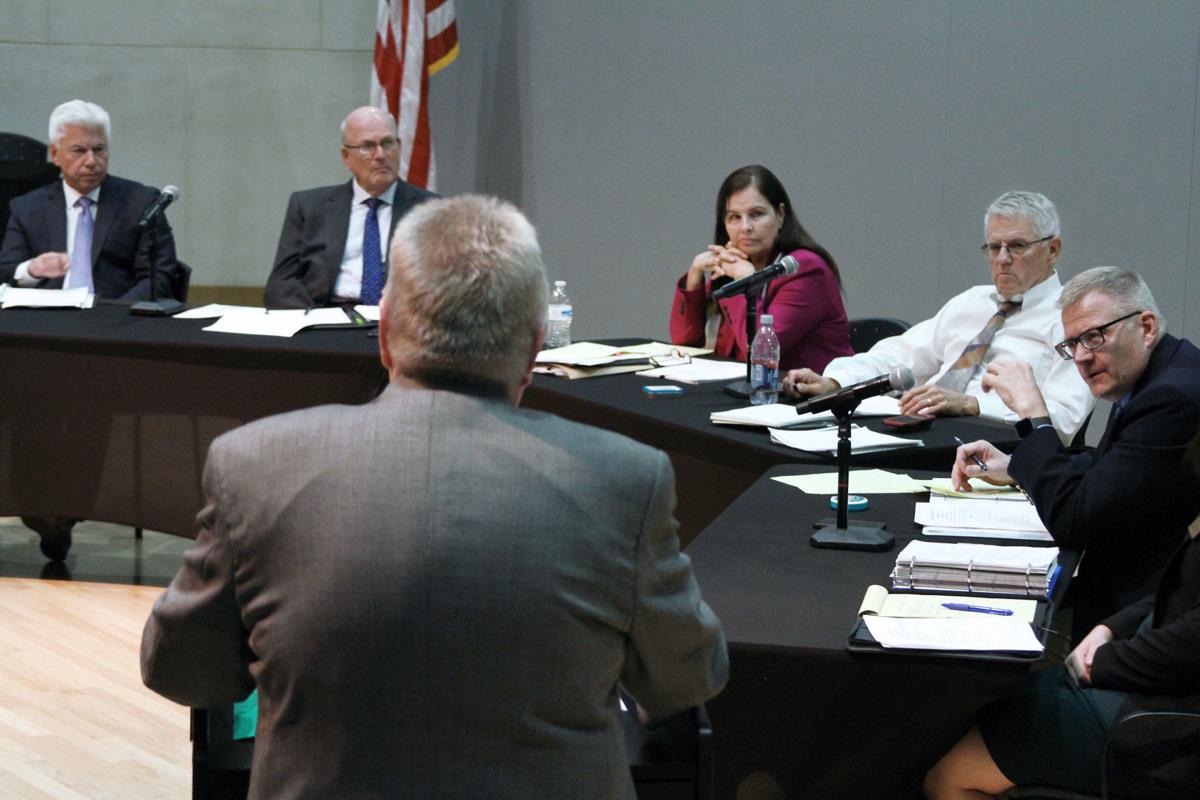 North Dakota's newly formed Ethics Commission set a monthly meeting schedule into mid-2020 and began digging into hiring staff at its first meeting Thursday.
The five-person commission elected retired judge Ron Goodman, of Oakes, as chairman and Cankdeska Cikana Community College President Cynthia Lindquist, of Devils Lake, as vice chairwoman. Assistant Attorney General Allyson Hicks is the board's legal counsel.
Most of the commission's first business was organizational, including members' introductions and overviews of their primary responsibilities.
The board learned about North Dakota's open meetings and records laws and how to begin hiring its two full-time staff allocated by the 2019 Legislature, which budgeted $517,000 for the next two years for the new, voter-approved commission.
Those positions are expected to be an executive director/investigator and an administrative assistant.
Commissioner Paul Richard of Fargo, an attorney and retired Sanford Health executive, said he'd prefer an executive director with administrative leadership experience, such as running a state agency, and potentially with a legal education, too.
"Given the fact that we're a new commission and the volume of work that we may have on our plate is really kind of an unknown at this point, I feel that we almost need our executive director to be able to wear multiple hats," Richard said.
"We're starting from scratch, so that will be a key individual," said Commissioner Ward Koeser, a former Williston mayor. 
Commissioner David Anderson, a retired brigadier general from Bismarck, Hicks and a state human resources officer will gather job description information and potential qualifications for the commission's executive director role.
It's yet unclear what the commission will take up in its first months of meetings, which its members scheduled for two days every month out to May 2020.
Anderson and Richard will attend the Sept. 25 meeting of the Legislature's interim Judiciary Committee, which is taking up a study of the new constitutional amendment that bore the Ethics Commission. The commission's members are invited to participate in the 2019-20 interim study.
About 54% of North Dakota voters in 2018 approved the initiated constitutional measure behind the Ethics Commission. The group is tasked with investigating complaints against state elected officials, lobbyists and candidates for office. It may write its own rules, and is expected to do so.
Gov. Doug Burgum and Senate leaders named the five-person panel in August after reviewing 69 applicants. Their appointments to serve staggered terms were effective Sept. 1.
The commission will continue its meeting Friday morning when it will cover mostly organizational items such as state photo IDs and office setup.
About two dozen people, including several lobbyists, attended the first meeting.
The next meetings are set for Oct. 23-24 at the state Capitol in Bismarck.
Get Government & Politics updates in your inbox!
Stay up-to-date on the latest in local and national government and political topics with our newsletter.