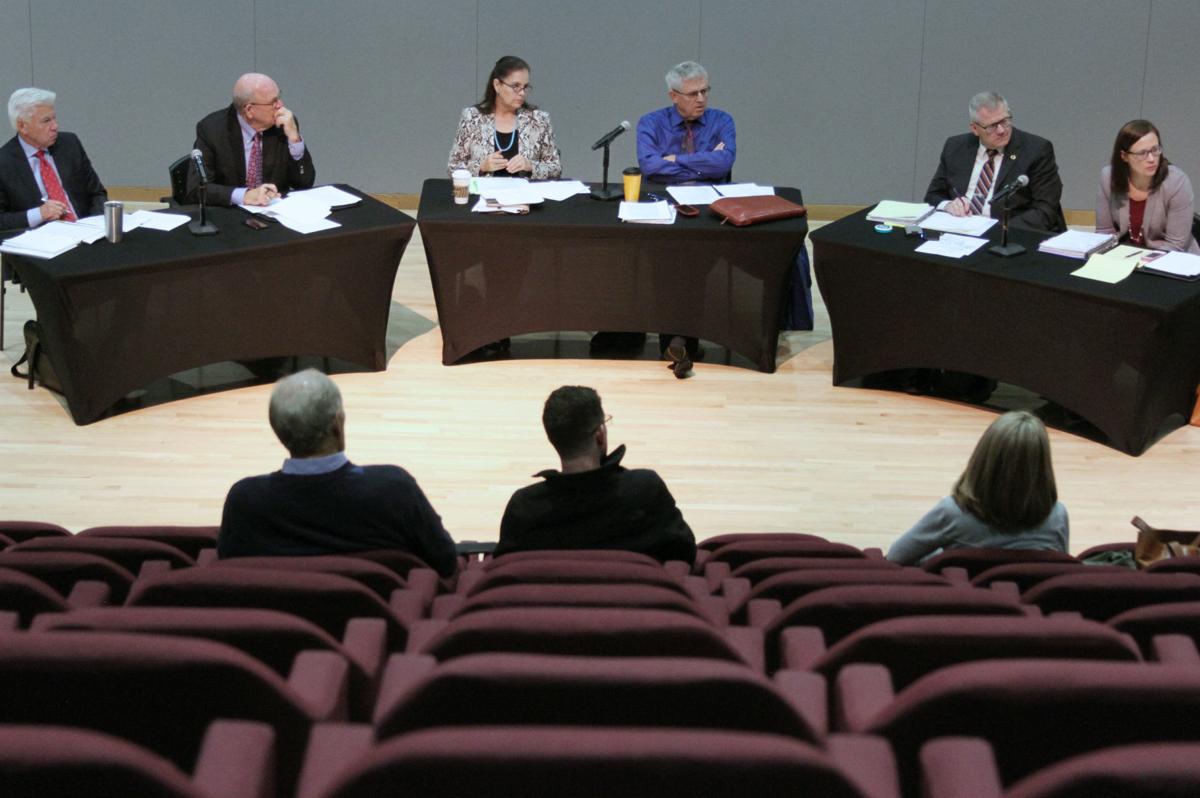 North Dakota's new Ethics Commission has received its first complaint, but its details aren't immediately available.
The panel's Oct. 23-24 meeting agenda includes an item called "Complaint" that "must be discussed in executive session," citing constitutional and statutory authority for doing so. Executive sessions are closed to the public.
Ethics Commission Chairman Ron Goodman told the Tribune he couldn't confirm or deny the existence of a complaint.
"I'm going to tell you at this point that we have a meeting in October, and I'm sure you'll be there, and I'm going to just have you show up at the meeting," Goodman said. "I just don't feel I can share any type of information like that without having all the commissioners available."
The Tribune requested a copy of the complaint listed on the agenda. Goodman referred the request to Assistant Attorney General Allyson Hicks, the Ethics Commission's legal counsel.
Hicks was not immediately available, and attorney general spokeswoman Liz Brocker referred the Tribune to the Ethics Commission.
State ethics law makes confidential any information "revealing the contents of a complaint" and "that reasonably may be used to identify an accused individual" -- but that information may be disclosed if the accused grants permission.
The Ethics Commission, which has met only twice, does not yet have investigative procedures for handling complaints.
The board's next meeting agenda includes items such as establishing a website and office space and writing job descriptions for hiring staff.
"We're in the baby stages of this," Goodman said. "We're looking at policies and procedures and that type of thing." 
The commission also will discuss conflicting constitutional and statutory language that could potentially prompt a request for an attorney general opinion.
One example is the apparent snarl of a confidential whistleblower hotline established in the constitution juxtaposed with state law prohibiting the Ethics Commission from handling confidential complaints.
The Ethics Commission has purview over its members, state elected officials, candidates, lobbyists, lawmakers, legislative employees and governor's Cabinet members.
The commission was born in 2018 from an initiated constitutional measure supported by 54% of voters.
The commission may write and adopt rules related to transparency, elections, lobbying and corruption, but it has yet to begin or even broach a rule-making process.
The five-member panel includes Goodman, a retired judge; Cynthia Lindquist, president of Cankdeska Cikana Community College; Paul Richard, an attorney and retired Sanford Health executive; Ward Koeser, a former Williston mayor; and David Anderson, a retired brigadier general with the North Dakota National Guard.
Gov. Doug Burgum and Senate leaders appointed them, effective Sept. 1, after the 2019 Legislature passed Republican majority leaders' framework for implementing the Ethics Commission.
The Legislature's interim Judiciary Committee invited the Ethics Commission to participate in a study of the constitutional amendment that bore the new panel. Richard and Koeser attended a recent meeting but only observed on the advice of Hicks to avoid any perception of fraternizing with other branches of government.
Get Election 2020 & Politics updates in your inbox!
Keep up on the latest in national and local politics as Election 2020 comes into focus.