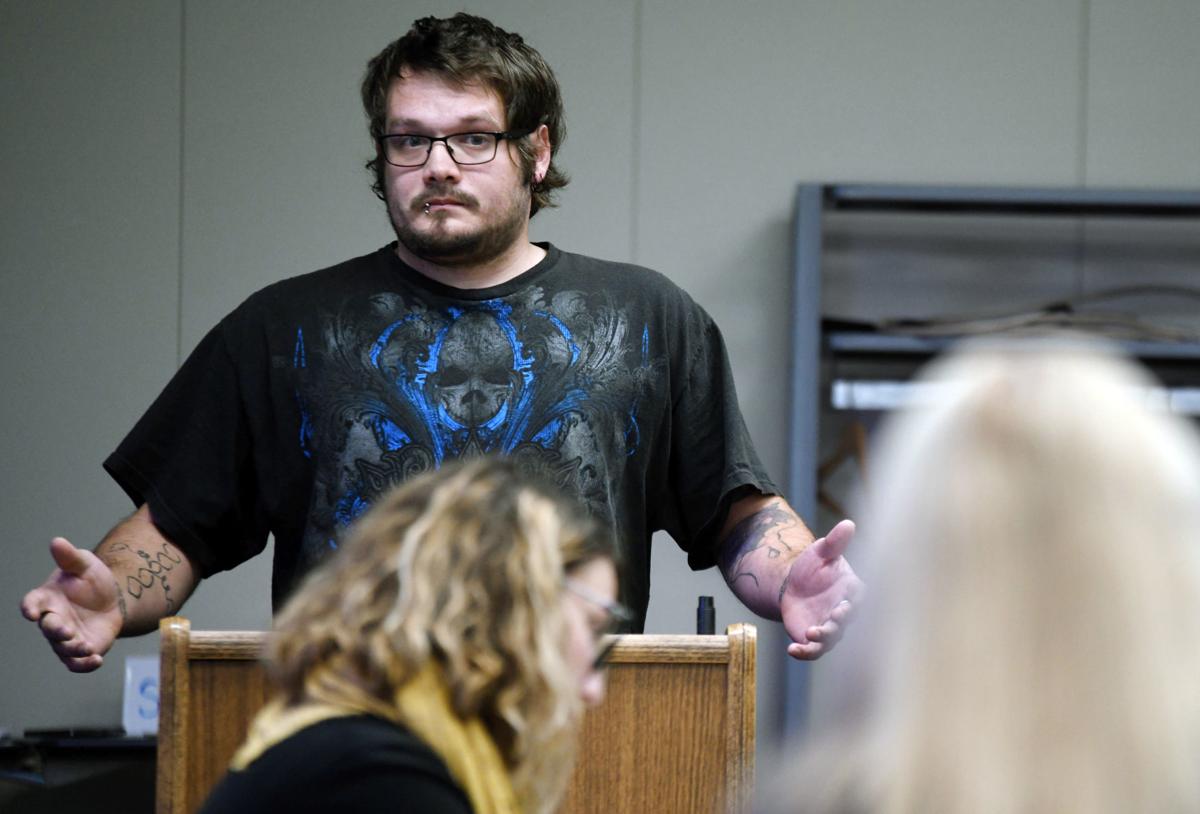 Opponents of proposed rules for North Dakota's cottage foods law on Wednesday needled the state Department of Health as being arrogant and acting against the intent of the Legislature.
A state health official countered that the rules will provide clarity and safeguard health.
The 2017 Legislature passed the sweeping law expanding direct-to-consumer sales of uninspected home-canned and baked products. A state Department of Health rule-making process followed but hit the rocks in 2018 after cottage food proponents disputed the department's rule-making authority.
The 2019 Legislature rejected a bill that sought to clarify legal definitions after the rule-making failed. Lawmakers' opposing arguments came down to liberty or "food freedom" versus health risks of botulism in low-acid canned items such as green beans.
In May, the health department revived its rule-making process with proposed rules mirroring elements of the failed bill in limiting items for sale, requiring labeling and adding a bevy of legal definitions.
About 30 people attended Wednesday's hearing. Seven people testified, mostly opposed to the rules as onerous on cottage food producers, many of whom are women or rural families trying to supplement their income.
Susan Beehler, formerly of Urban Harvest farmers market in Bismarck, said the rule-making process puts the general public at a disadvantage after what the Legislature has done.
Most people won't think to seek out rules on a law, she added; they'll only reference and abide by statute.
"It's like having two sets of books, and that is confusing to the general public," Beehler said.
Jared Hendrix, of Minot, who helped develop the bill that bore the 2017 law, said the proposed rules "encompass virtually everything" the 2019 Legislature rejected, and he wished the health department "had been a partner through this effort instead of an adversary."
You have free articles remaining.
LeAnn Harner, who runs a goat dairy northwest of Mandan and monitors "food freedom" legislation, said the rules "to me absolutely show an arrogance by the department," which she believes has no authority to bring the rules.
She pointed to the proposed rules' definitions as convoluting how cottage food sellers would operate.
"If somebody wants to buy a cinnamon roll, by golly, if you read these rules, you probably better hand it to them wrapped and maybe taped and then maybe put in a sack and then tell them, 'Go back to your car and eat it, don't eat it in front of me,'" Harner said.
Darleen Bartz, chief of the state Health Resources Section, presided over the hearing, allowing 10 minutes of testimony from each person.
"These proposed rules provide clarity for what is already stated in the law and minimize risk to the public health, offering benefits and opportunities for small, startup food businesses," Bartz said.
Rep. Daniel Johnston, R-Kathryn, attended the hearing to observe testimony but also for health officials "to know that the Legislature is watching."
In a House floor debate, he called the Department of Health "the department of control" for the perceived bureaucracy surrounding cottage foods.
"Bureaucracy in government is necessary, to a degree, but when it does run upshot of legislative intent, that's where we have issues and problems," Johnston told the Tribune. "That's what I see being proposed here today."
The State Health Council could review all comments at its Nov. 13 meeting.
The rules will eventually go to the Legislature's Administrative Rules Committee and the attorney general for approval.