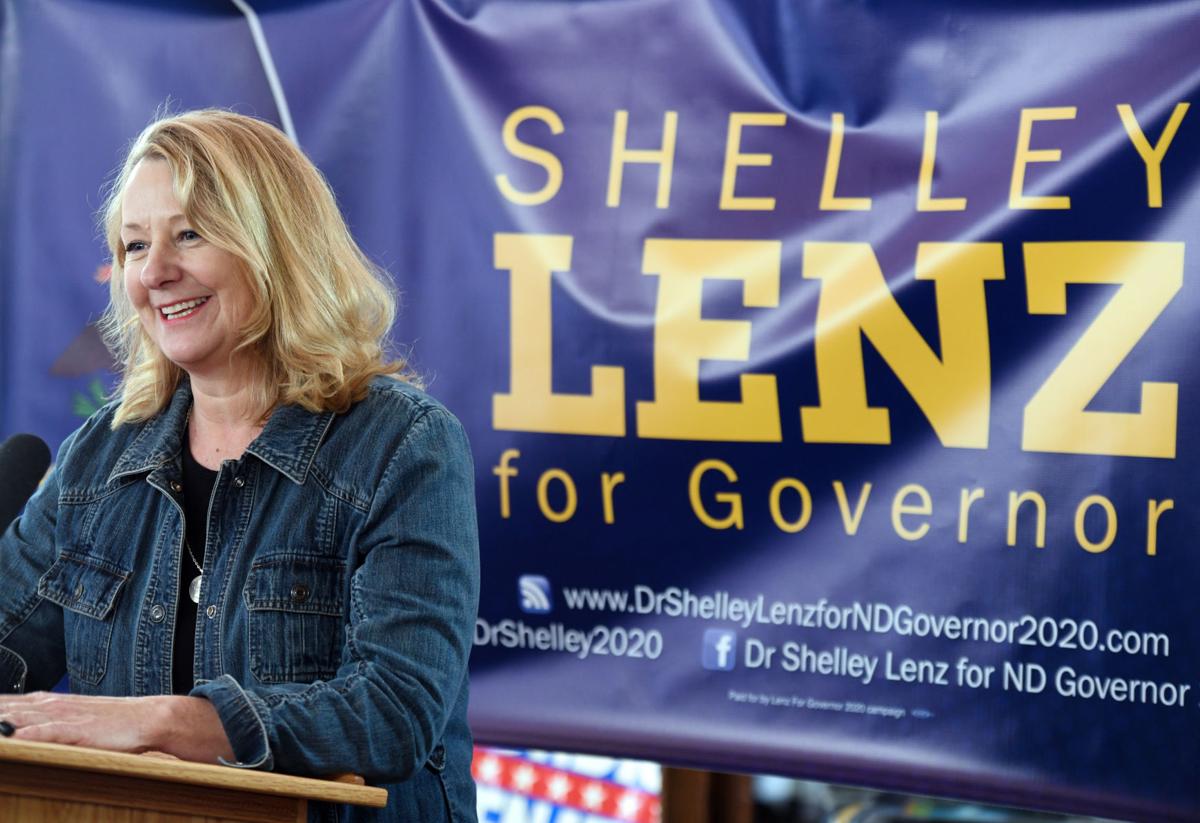 North Dakota's Democratic-NPL Party has endorsed candidates for state and congressional offices, using an online convention format amid the coronavirus outbreak.
Through virtual voting on Saturday, delegates endorsed the following candidates:
Dickinson/Killdeer veterinarian Shelley Lenz for governor
University of Mary graduate student adviser Mark Haugen for state treasurer
Bismarck-based Anytime Works construction company owner Patrick Hart for state auditor
Minot retail manager Zach Raknerud for U.S. House
Washburn union ironworker Casey Buchmann for Public Service Commission
Respiratory care practitioner Travisia Martin for insurance commissioner
"We know that especially during times of crisis like we're in right now, having strong and steady leadership is so important," Party Chairwoman Kylie Oversen said in a statement. "And the Dem-NPL is so proud to put forward a slate of candidates who are competent and talented and smart, and who are connected to their communities. They are excited to get to work for all of you representing this great state of North Dakota."
The party's state convention planned for March 19-22 in Minot was canceled due to the virus outbreak. Candidates on Friday held virtual town halls with delegates. The party posted candidate videos and statements to its website, too.
Buchmann and Martin announced their campaigns in the last week. No endorsements had intraparty challenges, though longtime Libertarian Roland Riemers is running for the Democratic-NPL nomination for U.S. House on the June 9 primary ballot.
Lenz was endorsed without a lieutenant governor running mate. She did not immediately return a phone call Sunday regarding a running mate. North Dakota's governor and lieutenant governor have been elected jointly since 1974.
Also, the party so far has not issued a letter for support for superintendent of public instruction. The position is nonpartisan, but political parties issue letters of support for candidates.
Republicans hold all state and congressional offices in North Dakota, and control its Legislature.
GOP leaders canceled their convention set for March 27-29 in Bismarck due to the pandemic. The party's six incumbents and two candidates for state treasurer will instead have to gather 300 signatures to appear on the June 9 primary ballot.
State treasurer is the only statewide race without an incumbent. Republican Kelly Schmidt is not seeking a fifth term.
North Dakota's Libertarian Party has endorsed businessmen DuWayne Hendrickson of Minot and Joshua Voytek of Fargo for governor and lieutenant governor, respectively.
The deadline is April 6 to file for the June 9 primary ballot, when voters determine nominees for the Nov. 3 general election.
Get Government & Politics updates in your inbox!
Stay up-to-date on the latest in local and national government and political topics with our newsletter.