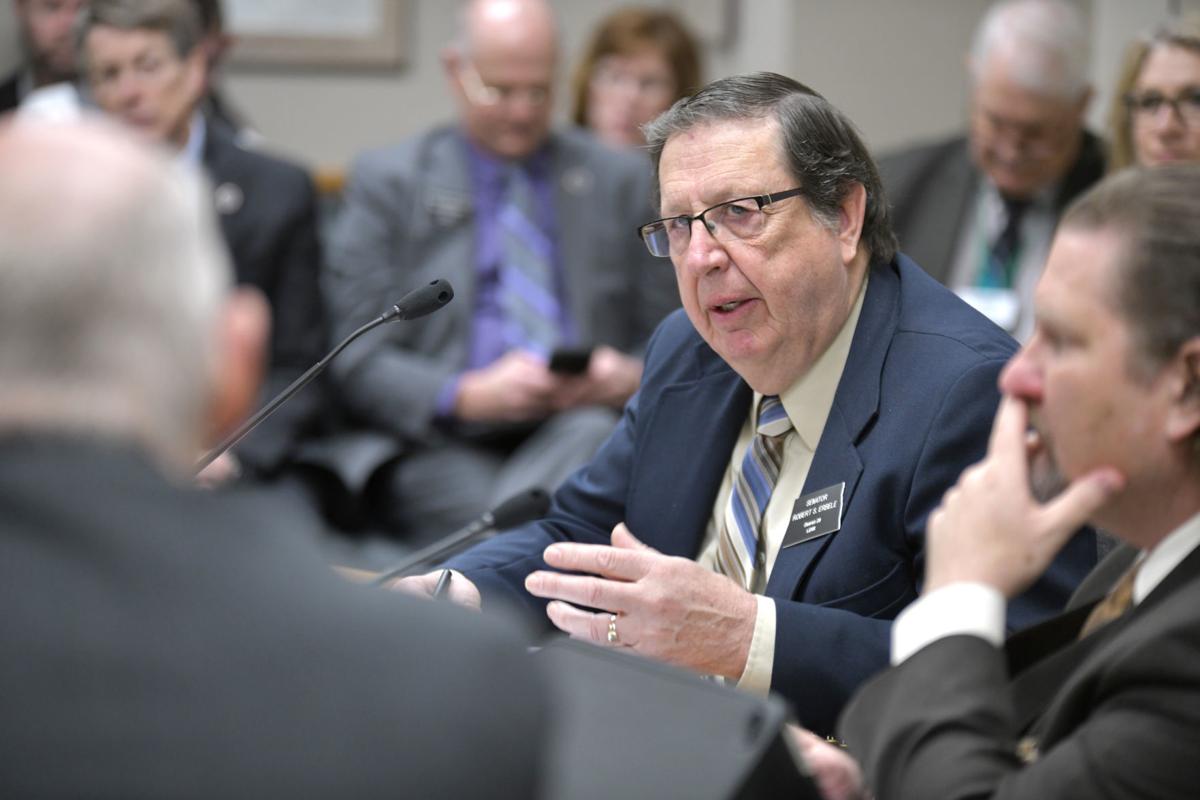 Ramsey, Richland and Slope counties will participate in a legislative pilot project for electronically posting land.
The Legislature's interim Natural Resources Committee met Wednesday to establish those counties as participants in the trial run of a forthcoming mobile application that landowners can use to post their land and hunters can use to find out what land is posted. The counties are in the southwest, northeast and southeast parts of North Dakota.
The committee also gave direction for bill drafts for electronically posting land and to provide related penalties for trespassing, which the 2021 Legislature would consider if brought forth.
No penalties exist for trespassing on electronically posted land. North Dakota landowners must physically post signs to close access to their property.
The pilot project is part of an interim study related to the so-called "trespass bill" defeated in the 2019 Legislature. The bill sought to ease hunter access on private land but created a storm of debate over private property rights and the state's hunting heritage.
Sen. Robert Erbele, R-Lehr, who chairs the committee, said landowners in the three counties will have until July 15 to electronically post their land, which is voluntary. Erbele said all three counties agreed to the pilot. They will provide parcel data for the project.
Legislative Council attorney Claire Ness, who took instruction on the bill drafts, said enforcement measures for trespassing on electronically posted land would require a change to state statutes.
"We have to make the code consistent with electronic and physically posting, that we have the same penalties and the same requirements for both so that the rules aren't confused," Erbele said.
You have free articles remaining.
He also said future legislation would look at continuing the study to include more counties in the pilot project to gather more information, potentially making it statewide by 2023.
The committee will next meet in April to discuss the bill drafts and publicize the electronic posting trial for hunters, landowners and farm organizations to "encourage as much participation as possible," Erbele said.
Slope County Commission Chairman Scott Ouradnik said he supported the county's participation so as to have a "seat at the table."
Slope is North Dakota's least-populated county, with about 760 people spread throughout an area the size of Rhode Island.
"Private property rights are a very important issue to the residents of Slope County and being able to participate in this study that will hopefully lead to land owners not being required to have the onerous task of posting private land is something that I felt we should be a part of," Ouradnik said in an email.
Ramsey County Commissioner Ed Brown said the state encouraged the county to participate in the pilot.
"We were willing to do it, I guess, because we have a pretty good IT system and we have the land all plotted out already," he said.
North Dakota Game and Fish Director Terry Steinwand said the electronic posting concept seems to address the issues of landowners' burdensome sign posting and hunters wondering about access. But he awaits the pilot's results and what the 2021 Legislature might do in response.
Steinwand said the Game and Fish Department, in coordination with other groups, will notify the public statewide of the three counties' electronic posting before the 2020 fall hunting season.
It's hard to guess what the landowner participation might be in those counties, he said. Participation probably will be tied to how well the project is publicized.
"It'll kind of test ... how good are we collaborating amongst different entities getting that word out in 'Hey, here's a tool for you to use,'" he said.