Debating North Dakota's cottage foods law in the recent legislative session came down to canned green beans and botulism.
State lawmakers in 2017 passed sweeping legislation that expanded direct-to-consumer sales of mostly home baked and canned items. A bill meant to clarify legislative intent and definitions in that law failed in the Legislature's final days this year. Now, the state Department of Health is reviving a rule-making process that paused in 2018 after cottage food proponents objected.
"They can try to promulgate rules, and we will oppose it," said LeAnn Harner, who runs a goat dairy northwest of Mandan. She organized a stream of testimony from "food freedom" proponents against the 2019 bill.
"We just firmly believe that they do not have the legal right to promulgate rules," she said.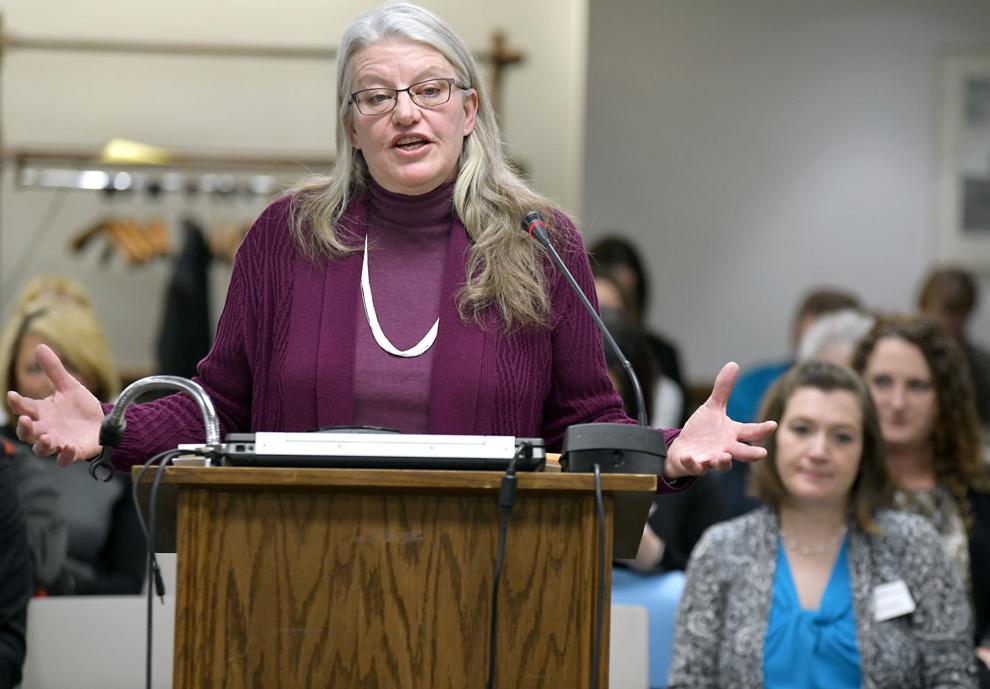 Liberty vs. safety
Core to the dispute is what food items are covered in the cottage food law, especially low acid canned foods, such as green beans, which the ultimate 2019 bill would have prohibited. 
Some lawmakers in the state House, where the bill failed, invoked the risk for botulism from low acid canning, while other House members sharply defended cottage foods as a liberty issue and trusting "Grandma's apple butter."
"This isn't in my opinion a question about food freedom or liberty," said Julie Wagendorf, director of the state Division of Food and Lodging. "This is a question about a complex food processing method that requires preventative controls, such as heat treatment under pressure, properly functioning equipment and time and temperature controls." 
The health department will draft proposed rules to be available for public comment perhaps as early as September, she added. 
Lori Martin, a founding board member of the BisMarket farmers market in Bismarck, said she would like to participate, but wonders how the discussion may go after the previous rules process and bill were unsuccessful.
"I think that the legislative process worked because what was broken, honestly?" Martin said.
Current law could use "some cleanup," she added, but the intent is clear: for cottage food producers to be able to sell a variety of homemade goods from their kitchens directly to interested consumers. 
'We have an obligation'
Wagendorf said the cottage foods law extends to baked goods, jams, jellies and "other food and drink products" as the law describes, but not low acid canned foods.
"We have an obligation as the Department of Health," she said. "There's definitely a lot of uncertainty and unclarity to the existing cottage food law. We have tons of questions that come in and people are not sure what is considered a cottage food product and what is not and that needs to be clarified." 
Harner said cottage foods allowed for sale should be "everything that isn't specifically exempted." Red meats and raw milk, she gave as examples, have specific provisions under law and are not considered cottage foods. Current law is "pretty good," she added.
Martin said the BisMarket allows vendors to sell low acid canned foods as "it's permitted by law." Wagendorf said that's not the health department's stance.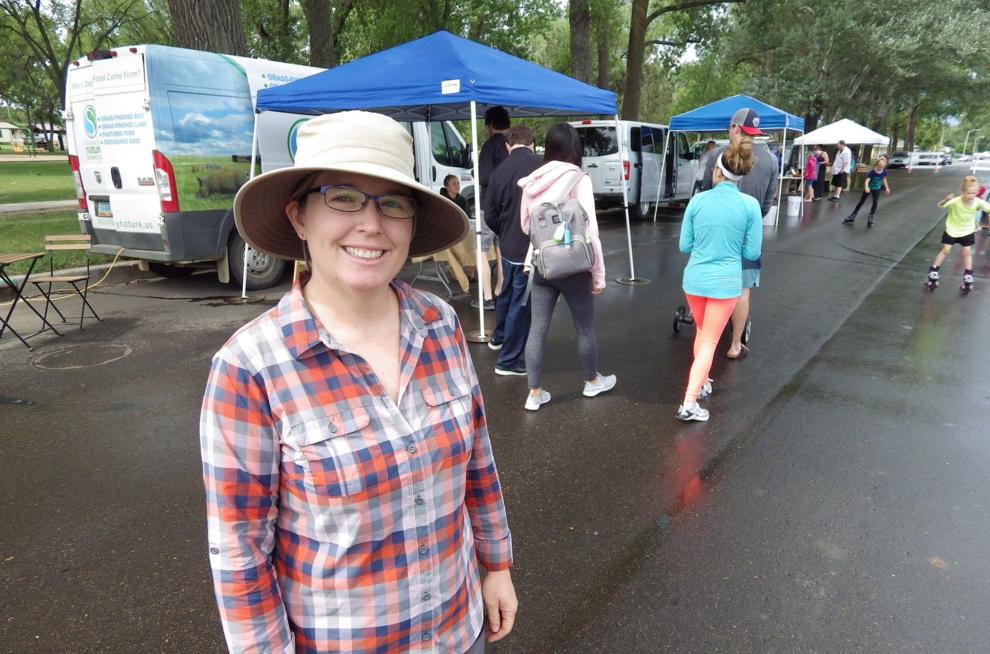 "I would really just like to understand what Food and Lodging is trying to fix," Martin said. 
Botulism 'boogeyman'
Seeing botulism invoked as a "boogeyman" has been "disconcerting," Harner said.  
"I just think when people get sick in restaurants and from corporate foods that are all inspected every single day in this country, why are we so afraid of buying something from our neighbor, that we're going to kill masses of people?" she said. "It just isn't realistic." 
North Dakota has had several cases of foodborne botulism in state history, according to the state Division of Disease Control:
• In 1930, four Golden Valley County residents died after eating home-canned beans.
• In 1931, 13 people from Grafton died after eating home-canned peas, carrots and beans.
• A 75-year-old woman died in 1982 after eating home-canned beans.
• A 26-year-old man fell ill in 1999, presumably from a home-canned zucchini and pineapple mixture.
Martin said low acid canned foods aren't the only sticking points in current law. She and Harner each pointed to refrigerated food items as another issue. The original 2019 bill sought to freeze refrigerated foods for transport to sale.
Martin added she would like the Division of Food and Lodging "to bring everyone to the table" in further discussing cottage foods.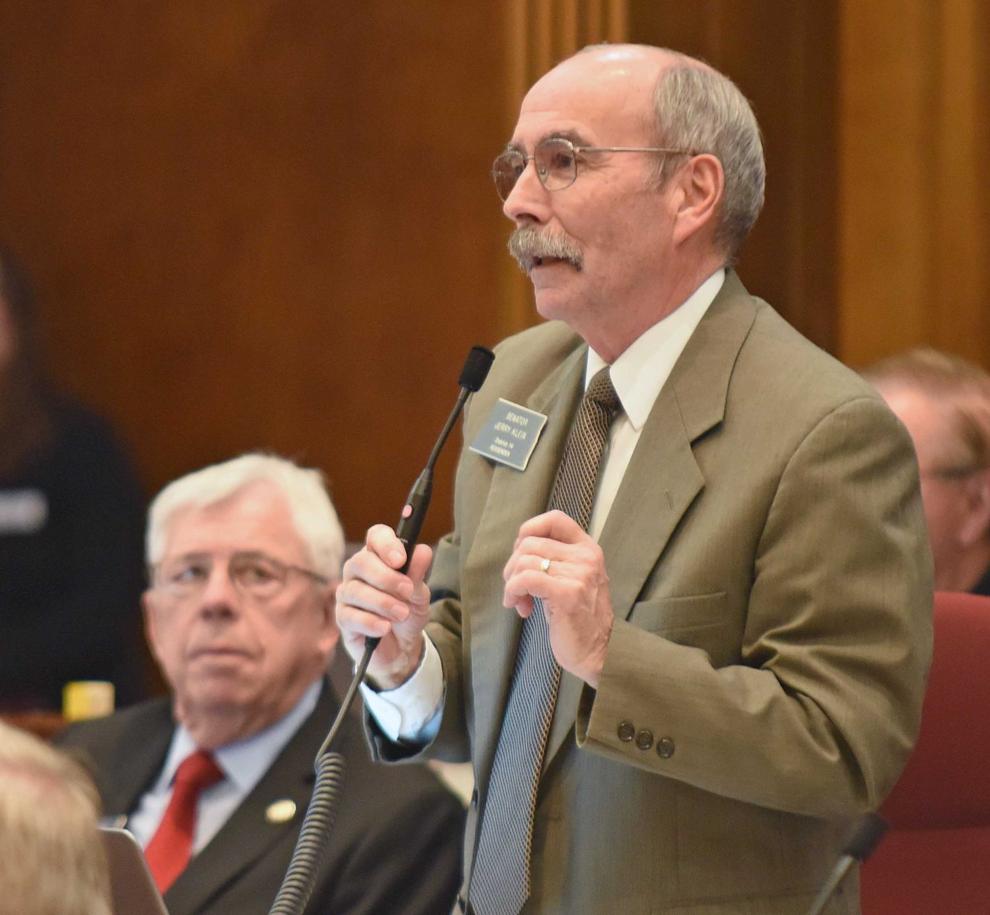 Sen. Jerry Klein, R-Fessenden, who brought the 2019 bill as a "facilitator" in the cottage foods dispute, said he now considers himself an "onlooker" to the issue. 
He also said he hopes the Department of Health considers discussion from the legislative session when drafting rules, which he expects will be successful this time.
"It's now certainly up to the agency, and they've got quite a guideline now," Klein said.