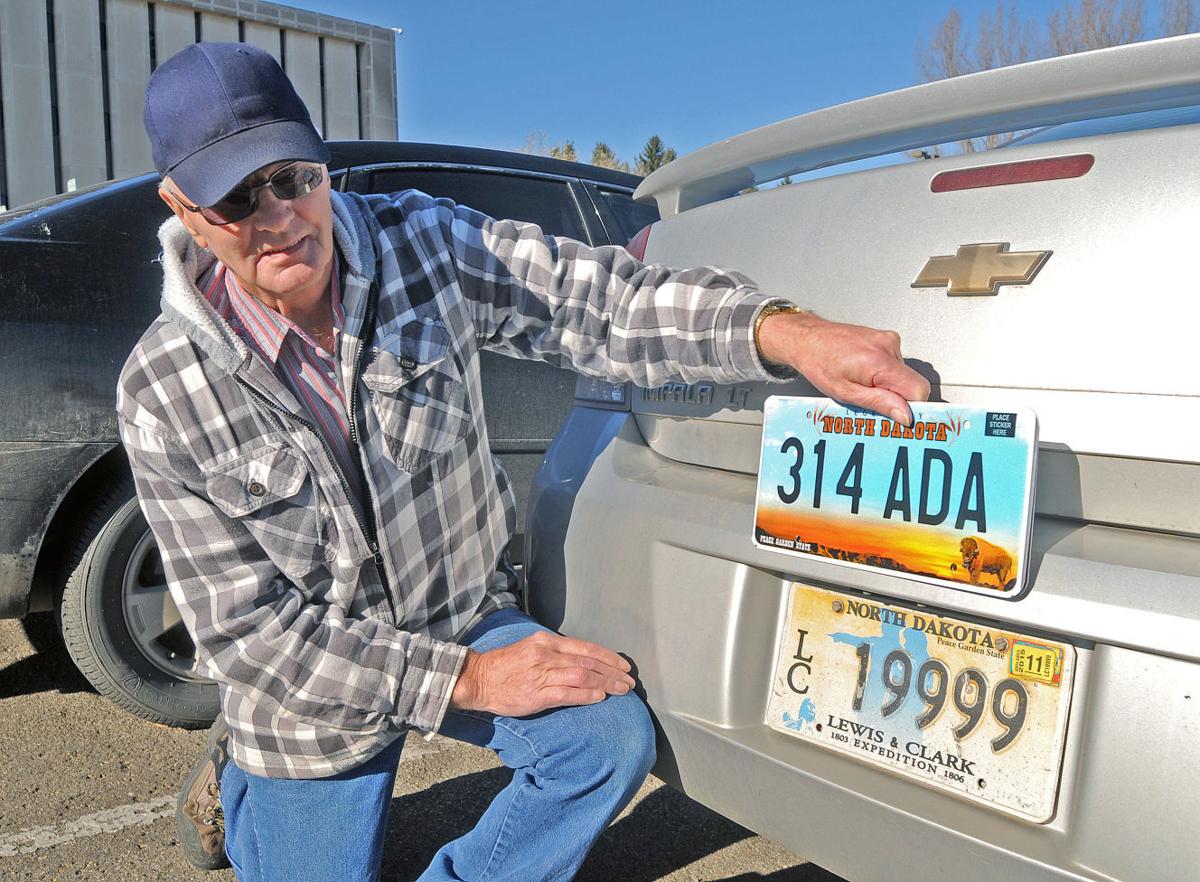 North Dakota drivers will begin seeing a growing number of vehicles on roads statewide sporting new license plates this week.
The North Dakota Department of Transportation announced Thursday that the state's first new license plates in 23 years began to be issued at motor vehicle offices across the state.
Highlighting the plates are a bison on the lower right side overlooking a badlands landscape and sunset. The word "Legendary," used by the state Tourism Department, can be found at the top of the plate above the state name, which has stalks of wheat placed on each side. The word replaces the "Discover the Spirit" phrase that marks the top of the existing plates. Emblazoned in the lower left is the "Peace Garden State" nickname, which is required by state law to be on the plate.
The design was approved by lawmakers in June 2014 and unveiled by the DOT afterward.
"I believe the new plate really represents the state well," said Grant Levi, director of North Dakota DOT.
You have free articles remaining.
The new license plate design was possible due to a $6.82 million appropriation in the agency's 2013-15 budget. The plates are being produced through Rough Rider Industries. A total of $4.9 million was to be used to purchase the necessary equipment and offset the costs of manufacturing the plates.
The DOT has a June 30, 2017, deadline to begin issuing the new plates.
"We anticipate that we'll meet that," Rough Rider Industries Director Rick Gardner said. "Right now, we've produced as of about two weeks ago about 200,000 plates."
Motorists will get the new license plates when they renew their license plate tabs. DOT officials expect about 1 million new license plates to end up in circulation during the process.
The issuance of new license plates is for normal 6-by-12-inch car plates. In late 2016, a second phase of the process will begin of replacing the smaller 4-by-7-inch license plates for motorcycles and small trailers.
Part of the license plate change involves moving from the old embossed plates with raised letters to a flat plate without raised lettering. Nearly 30 states have begun issuing flat plates in recent years due to cheaper production costs.
Levi said motorists with specialty license plates will be able to fill out the same paperwork to retain their specialty plate and pay the $25 annual fee.