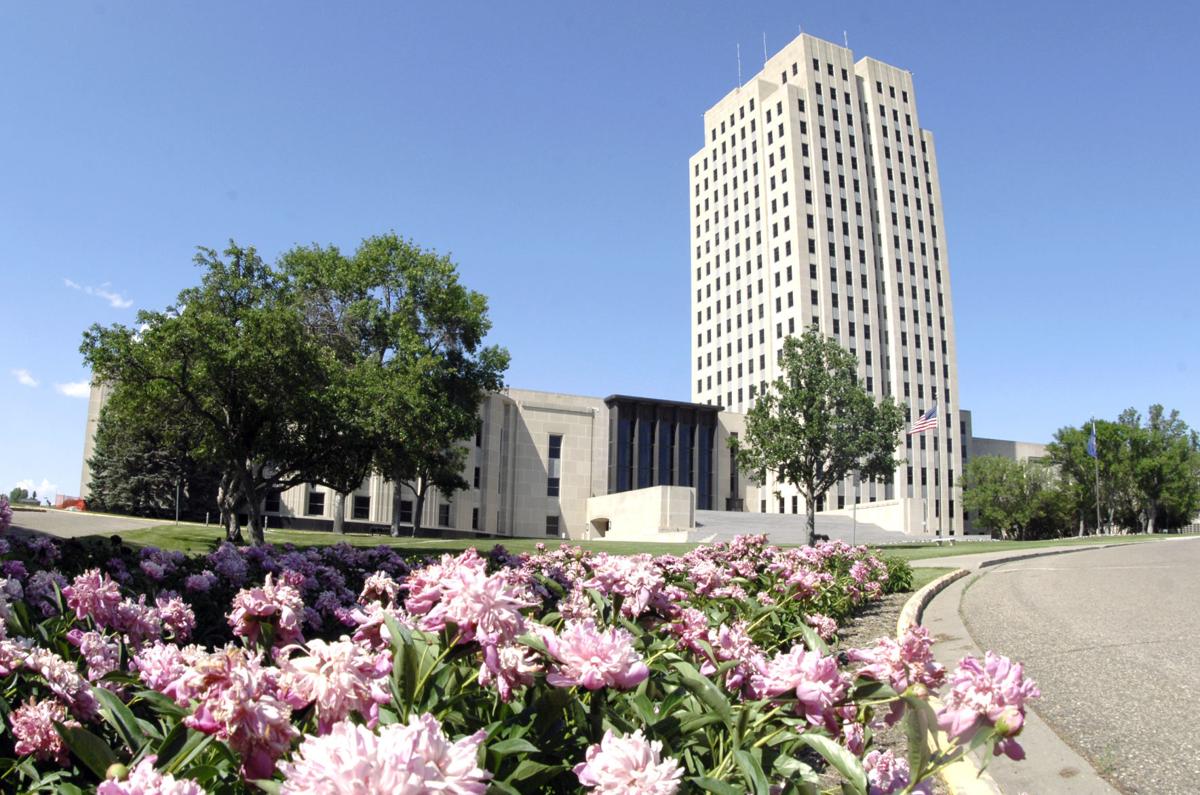 North Dakota's Republican secretary of state says he is "very comfortable" with his hire of the state's new election director, despite the man's history of reported fallouts.
Democrats believe Brian Newby is an "ineffective leader."
Newby began his duties Dec. 16, succeeding John Arnold, who is now deputy insurance commissioner. From 2015 to 2019, Newby was the executive director of the U.S. Election Assistance Commission, an independent, bipartisan agency tasked with ensuring compliance and providing guidance in administering elections under the Help America Vote Act of 2002.
Before that role, he was the Johnson County (Kan.) election commissioner for 11 years.
Politico in 2019 reported mismanagement troubles at the small federal agency under Newby's tenure, including allegations of his blocking election and cybersecurity development and training, micromanaging staff and ignoring employees' questions. 
He also drew controversy in 2016 for granting requests from Alabama, Georgia and Kansas to require proof of citizenship on a federal form for voter registration, which was criticized as contradicting policy and precedent. A federal appeals court later blocked Newby's decision.
Newby attributes the workplace allegations to "a political environment" at the federal agency. He said he is "extremely proud of what was accomplished" during his tenure, such as Congress in 2018 approving $380 million in grant funds to states for improving elections.
The commission in September voted 2-2 on party lines not to renew the four-year terms of Newby and the commission's general counsel.
The Associated Press in 2016 reported on audit findings that Newby misused a subordinate's credit card while county election chief in Kansas to avoid fiscal oversight for "lavish" expenses. The AP also reported an affair between Newby and the subordinate.
Newby said the reported affair "was not true," and that "there was no misuse or circumvention" of expenditures. He countered that the Johnson County Board of Commissioners wanted to control his office, which is independent from county boards and is appointed by the secretary of state.
He pointed the Tribune to a 2017 Kansas attorney general opinion that stated "the board of county commissioners is required to include in its budget the expenses necessary to pay salaries and operate the office of election commissioner, as certified by the election commissioner."
'Very comfortable'
North Dakota Secretary of State Al Jaeger said he and Deputy Secretary of State Jim Silrum reviewed Newby's background and experience and found him to be the most qualified candidate of about a dozen who applied for the job. 
"We're very comfortable with him," Jaeger said. "We wouldn't have made that decision if we didn't know everything that we do know about those circumstances and stuff."
Donnell Preskey Huschka, executive director of the North Dakota Auditors & Treasurers Association, said she didn't know enough about Newby's history to comment on his hire. North Dakota's county auditors work closely with Jaeger's office regarding elections.
"That relationship is so valuable and important, to have leadership and folks at the secretary of state's office that work hand in hand with our counties," she said.
In a statement to the Tribune about Newby's hire, North Dakota Democratic-NPL Executive Director Michael Taylor said "the swamp appears to be draining right into North Dakota."
"At a time where election security is crucial, Newby has proven to be an ineffective leader with an unwillingness to take it seriously," he said.
Newby said he wants to share his local elections perspective in his new role in North Dakota, where he says Jaeger and Silrum have respected reputations. He also wanted to return to the Midwest.
Most recently he has been aiding local election officials' training on new electronic pollbooks to be distributed to counties in coming weeks.
The pollbooks and previously distributed new voting equipment, including 425 ballot scanners replacing 15-year-old machines, will be in place for the June 9 statewide primary election.
'I want to be as responsive as I can'
North Dakota's voter ID law, passed by the Republican-controlled Legislature in 2017, drew controversy and legal action in 2018 over a perceived burden on Native Americans in requiring a residential street address to be able to vote. Street addresses often don't exist on Native American reservations.
Newby said he "really was struck" to learn at a conference in 2018 of the "address difficulties" Native Americans face.
"When you talk about mailing a ballot, that's all well and good unless maybe they don't have an address," Newby said. "When you talk about polling places and ... typically people vote within 5 miles of their home, but in some areas of the country and nearing reservations ... it's incredibly onerous to get to a polling place, and I just had no idea of those issues."
"To me, accessibility is very important, whether that's persons with disabilities, persons with language, and in this case -- I don't know how to categorize it other than they're just unique issues related to addresses and making sure everyone can vote," he said. "So I have a sensitivity there, that I imagine I will encounter situations here and I want to be as responsive as I can to that." 
Jaeger said an accessibility issue "depends on how you define accessibility." He maintains the voter ID law, which is disputed in two federal lawsuits filed by tribes, "doesn't apply differently to any voter in North Dakota."
"What we believe in North Dakota is that every qualified voter is qualified to vote, and to establish voting residence you need to provide your name, you need to provide a street address and you need to provide your birth (date)," Jaeger said. "And that's the same for every North Dakotan regardless of where they live in North Dakota."
Gov. Doug Burgum at a tribal relations conference this month pledged his and Lt. Gov. Brent Sanford's "fullest and highest and unequivocal support" for North Dakota residents' ability to vote.
Bismarck attorney Tim Purdon, a former U.S. attorney who is representing the Spirit Lake Nation and Standing Rock Sioux Tribe in the 2018 federal lawsuit over North Dakota's voter ID law, said he welcomes Newby "to the battle."
"If he is sincere in his comments on wanting to work hard to make sure that Native Americans' right to vote, their franchise here is protected and maximized -- if he's sincere in that desire, he's in a great place to make a difference: at the North Dakota secretary of state's office," Purdon said.