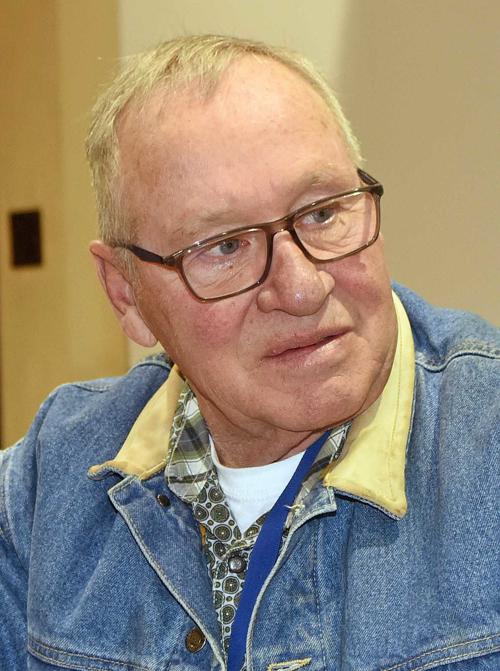 Morton County Commissioner Bruce Strinden announced Monday that he will not seek a fourth term in this year's election.
Strinden was first elected to the commission in 2008. He said he feels county commissioners should "self-impose" term limits and that after 12 years, it was time to give up his role for someone else.
His announcement comes less than a month after Commission Chairman Cody Shulz announced he would not seek a third four-year term on the five-member group.
Strinden served on the North Dakota County Commissioners Association board of directors -- a role that involves advocating for county governments during state legislative sessions. He was the group's acting president in 2017 and 2018.
He also was elected to the North Dakota Insurance Reserve Funds' board of directors, which he served on for six years. The organization provides insurance for governments.
You have free articles remaining.
"My service to Morton County has been one of the most rewarding experiences of my life," Strinden said in a statement. "I am grateful to the people of Morton County for their faith, support, and strength over these past 11 years."
Strinden said he is proud of the "significant upgrades" in "technology, communications, transparency and security" Morton County has approved during his time on the commission, including placing security cameras and a full body scanner in the county building's entrance. 
The county has faced challenges during his tenure, Strinden said, referring to the 2011 Missouri River flood and the 2016 Dakota Access Pipeline protests.
He said the most significant accomplishment of the commission during his time has been its work with Burleigh County to build and operate the Burleigh-Morton Detention Center.
"This well-designed facility will serve the detention needs of our two counties well into the future," he said.
In 2018, Strinden retired from a 30-year career with Newman Signs Inc., a company in Jamestown that manufactures traffic signs, billboards and posters. He and his wife, Lauren, will continue raising horses and operating their ranch west of Mandan.