MEDORA — Kitty corner from Demores Elementary School in Medora, a life-size statue of President Theodore Roosevelt stares across the road.
"It seems like a real person every time you drive by it," teacher Markie Toso said.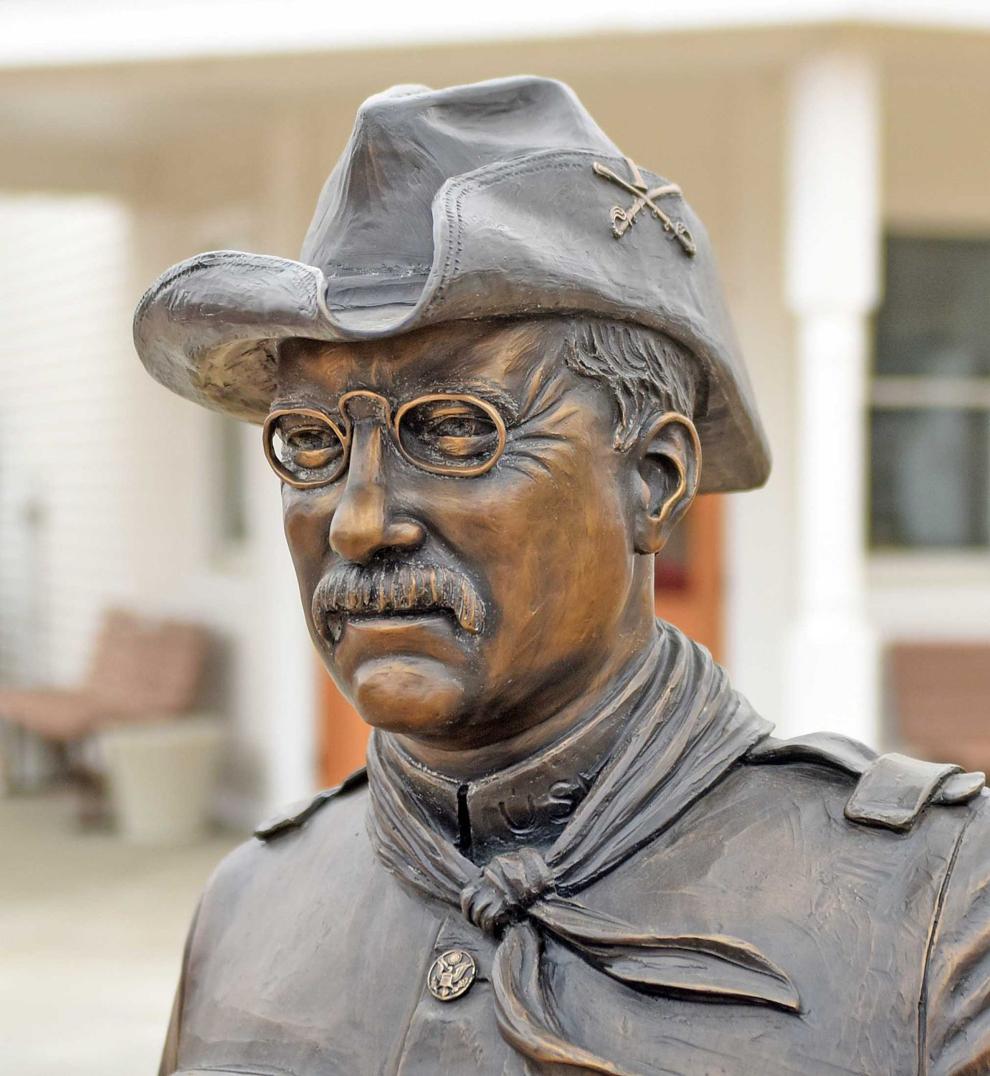 Roosevelt looms large in Medora, where he came in 1883 to hunt bison and soon after began ranching operations along the Little Missouri River. He later said he wouldn't have been president were it not for his time in North Dakota, where he ranched, hunted and recovered from the simultaneous deaths of his wife and mother in 1884.
Now, Gov. Doug Burgum has proposed what may be the greatest tribute to Roosevelt in North Dakota — to use $50 million of Legacy Fund earnings with $100 million in private donations to build the Theodore Roosevelt Presidential Library Museum at Medora's entrance to Theodore Roosevelt National Park's South Unit.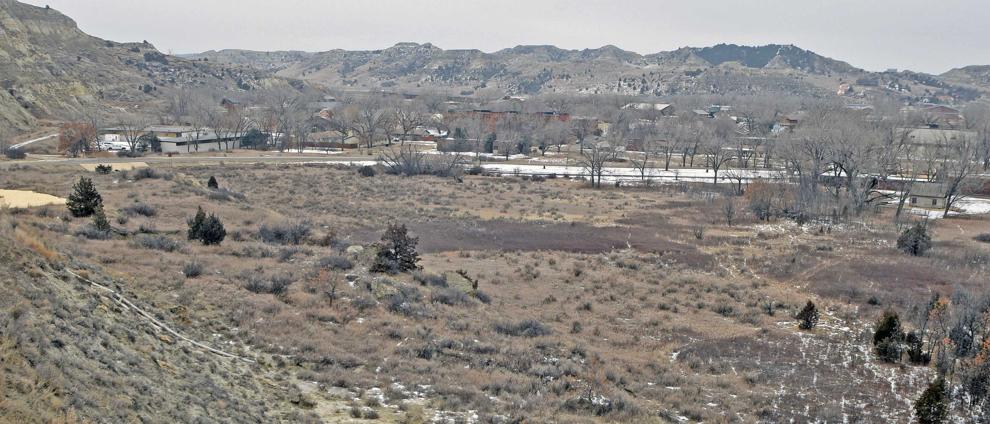 The first-term Republican governor has made several early appeals on his library proposal — describing his plan in two speeches to lawmakers and in his first-ever testimony to a legislative committee, calling the library "destined to become the No. 1 tourist attraction in the state of North Dakota." 
Medora residents and business owners say they generally support the idea of the library, but some of them raised concerns about costs and increasing services in the tourist town of 125 people. 
"I think it's a project that we're looking forward to," Medora Mayor Todd Corneil said. "I think the community anxiously awaits the future updates and supports the notion of the project occurring in Medora." 
Location, location, location
Medora City Council member Doug Ellison, who runs the Amble Inn & Western Edge Books in Medora, said the proposal "is a terrific project" that's appropriate for Medora, where Roosevelt spent time.
"He constantly referred to that for the rest of his life as being a pivotal point in his life in helping shape his destiny," said Ellison, who was Medora's mayor from 2008 to 2016.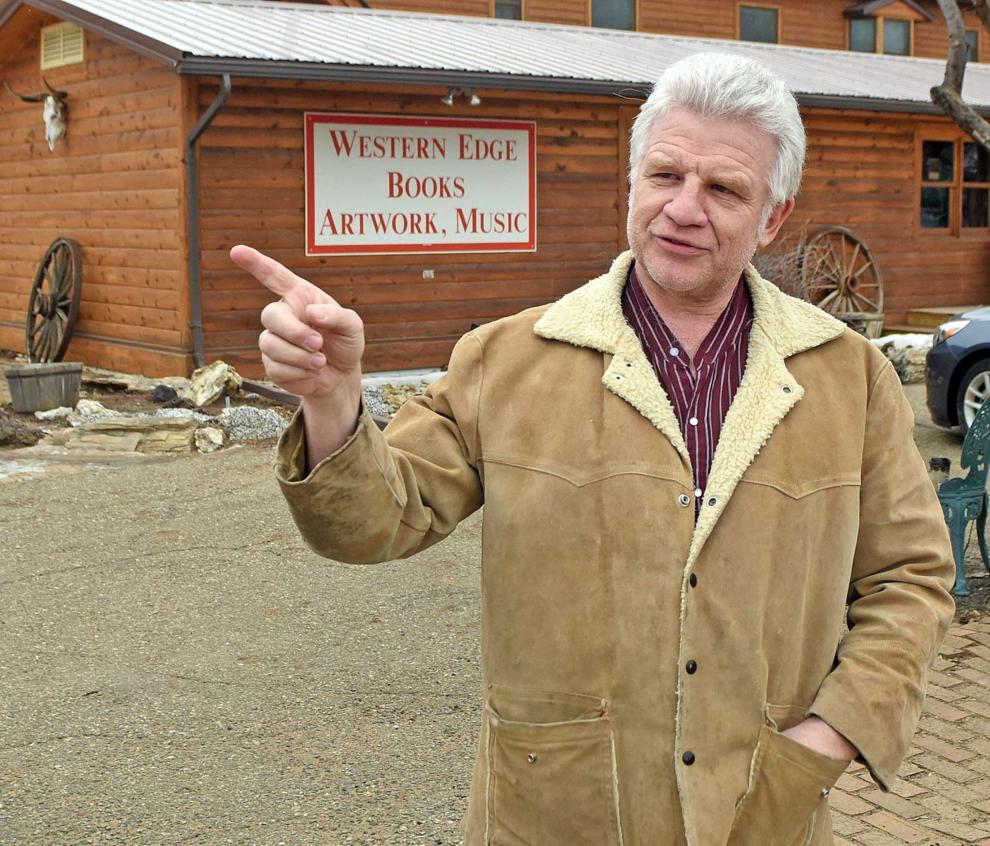 May 1 to late September is what Ellison said he considers Medora's tourist season, peaking from mid-July to mid-August. That's when hotels and shops are hopping. 
In wintertime, not so much. 
Justin Ell, executive director of the Medora Area Convention & Visitors Bureau, said about 30 percent of the town's businesses are active in the off-season. Increasing off-season business hours would have to be a discussion if the library comes to be, he added. 
Meanwhile, the city is expanding its lagoon system for wastewater capacity by 45,000 daily gallons, Ellison said.
"I think that everything that we're doing with that project will benefit the library project as well as other projects in Medora," Corneil said.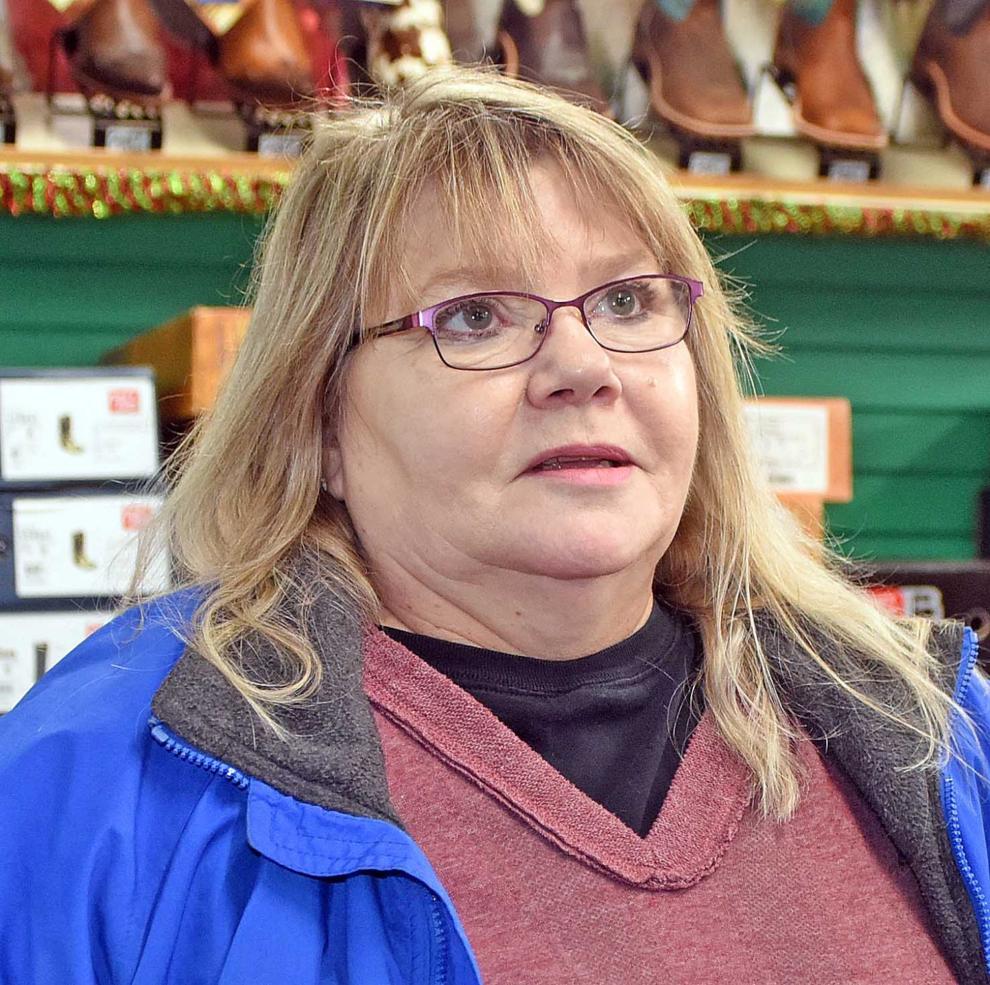 Medora has no grocery store, and no cafe is open for breakfast in winter. January and February are the town's quietest months, according to Kim Colbert, who runs Medora Boot & Western Wear. 
Services would have to expand if the library is built, Colbert said. She also questioned housing for the library's employees. 
But Colbert says she sees benefits to the library's presence: more visitors, more to do and an educational element. 
"I'm excited about it," Colbert said. 
Special place
Olivia Titcomb, who works for Colbert, moved to Medora from Massachusetts five years ago for a summer job. She said the library seems like a fitting honor for Roosevelt.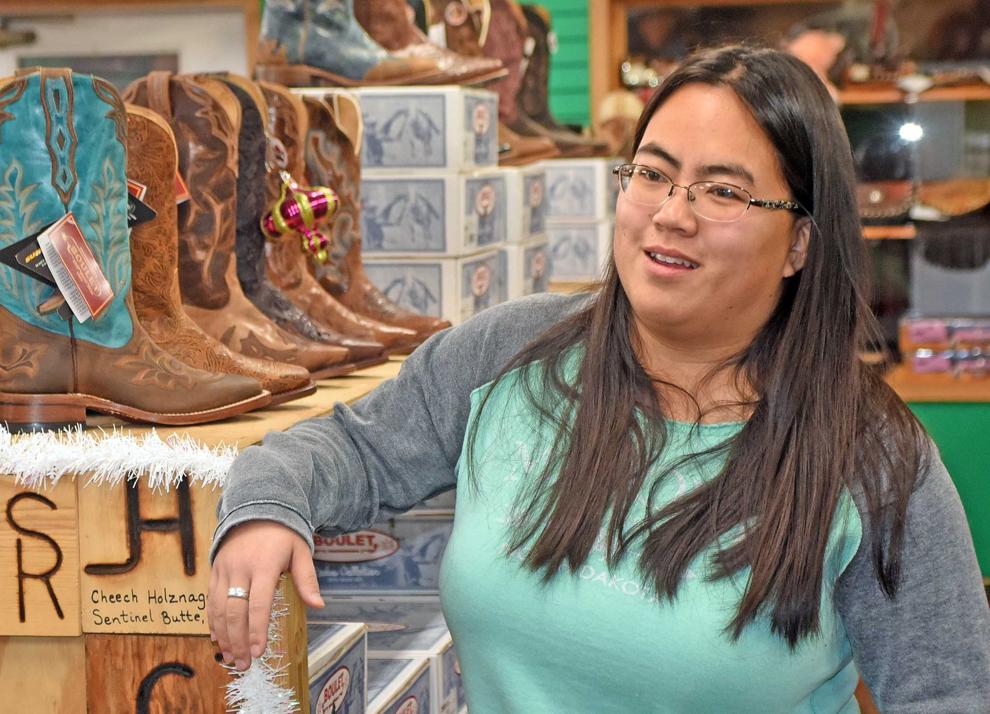 "Having it here would be good way to show what he stood for and what he cared about," Titcomb said.
Lisa Wyckoff runs Hidden Springs Java in Medora. She grew up nearby, close to Golva, and said North Dakota residents have recognized Medora as special.
"I just had a guy from Fargo. Just showed up this morning and he said that he just needed to get out of Fargo, and he thought, 'Where would I go?'" Wyckoff said. "'I'm going to go to Medora and spend a couple days.' And he just comes out and drives through the park and heads back to Fargo, and that's his little rejuvenation." 
More people coming to Medora would likely lead more businesses to increase their off-season hours, she added.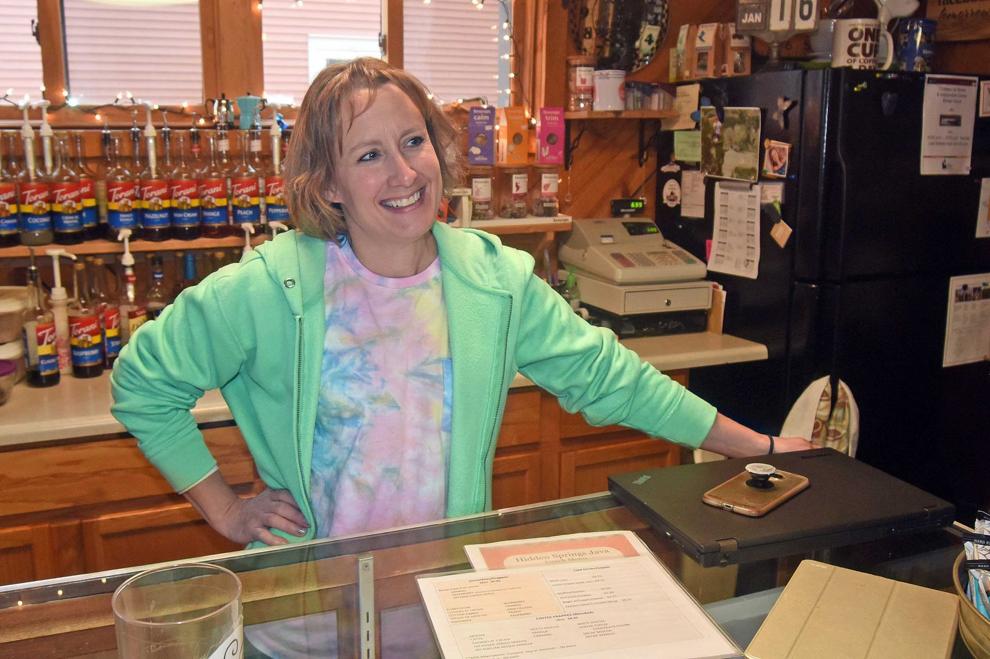 "I understand the services part of it," Wyckoff said. 
Wally Owen, who lives just south of Medora, said the town could handle increased services. Other services are close by off Interstate 94 in Beach, Belfield and Dickinson, he added. 
While Owen said he supports the idea of the library, he said he questions yearly operating costs and the future of tourism: Would people opt for a physical location to visit or for more digital options from where they are? 
Sandy Baertsch, who runs First State Bank of Golva's branch in Medora, said the town runs "nonstop" in summer. 
"People love this area," Baertsch said. "People embrace the Badlands."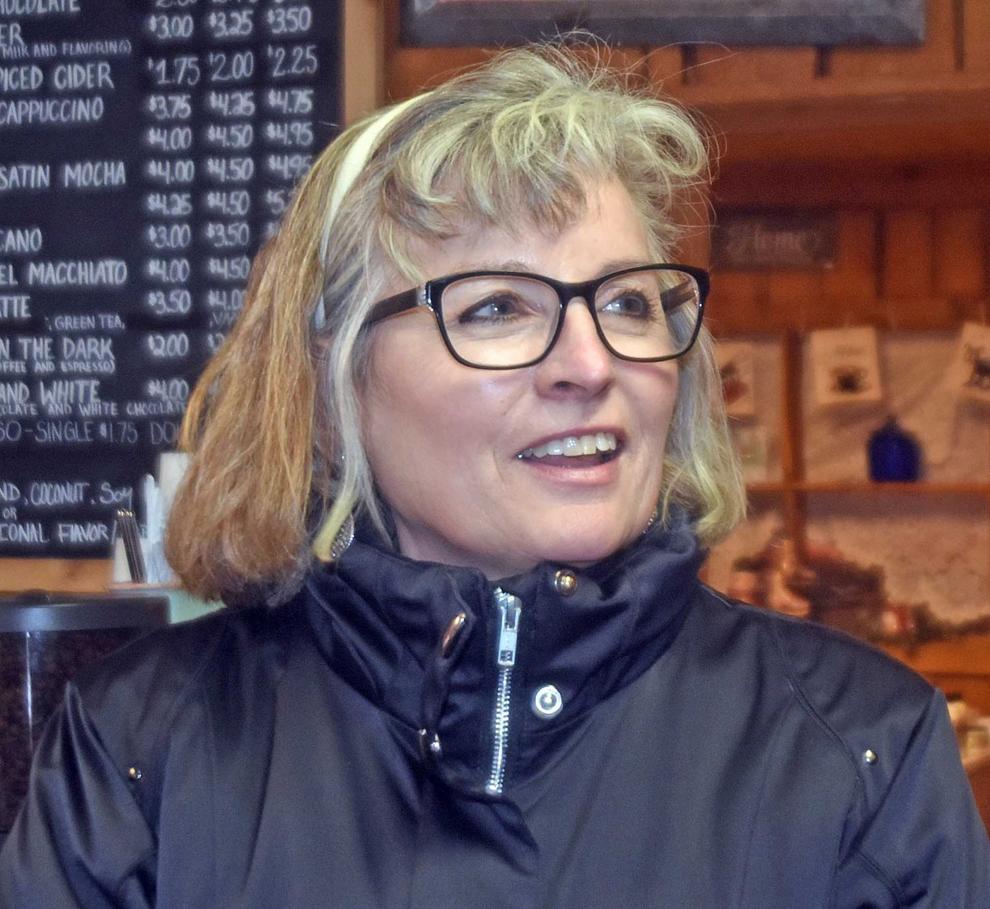 'Ready to strike'
Plans for a Theodore Roosevelt Presidential Library have been considered long before Burgum's Legacy Fund proposal, dating to at least 2013.
A presidential library board of directors first met in February 2015, now discussing fundraising, land acquisition and programming. There's also a digitization project of Roosevelt's papers handled by Dickinson State University.
In 2018, the board voted 9-2 to move the library from Dickinson to Medora. Bruce Pitts, who has chaired the board, said the decision "generated a lot more enthusiasm."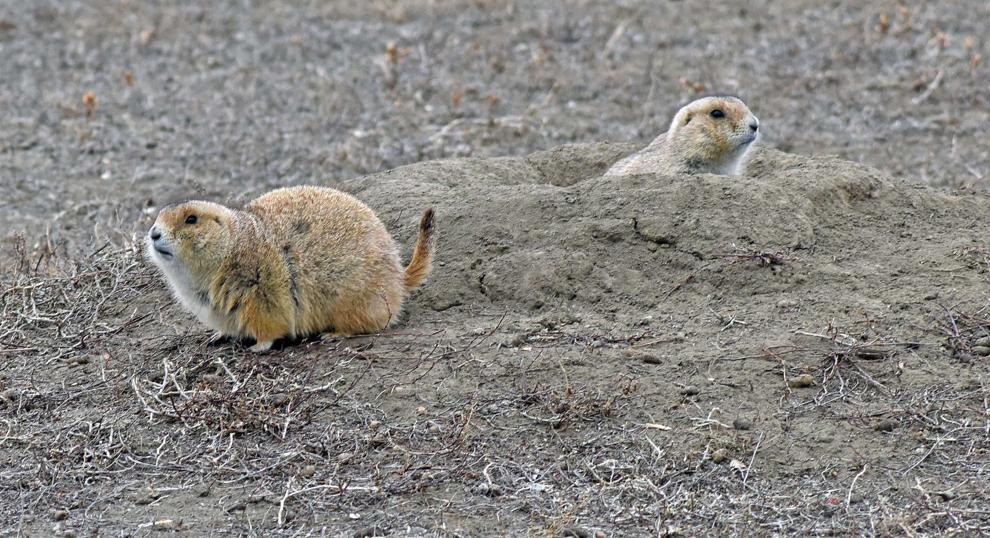 "When the board first met, it was looking at a $100 million project worthy of TR in Dickinson, and we worked very hard to make that happen," Pitts said. "And that was just not going to be economically feasible in Dickinson." 
Pitts also said the governor's Legacy Fund proposal is a good way to fund the library, with interested donors "perched and ready to strike" if the Legislature signals its support. 
Could the project meet $100 million in private donations?
"I have no doubt whatsoever," Pitts said. "None."