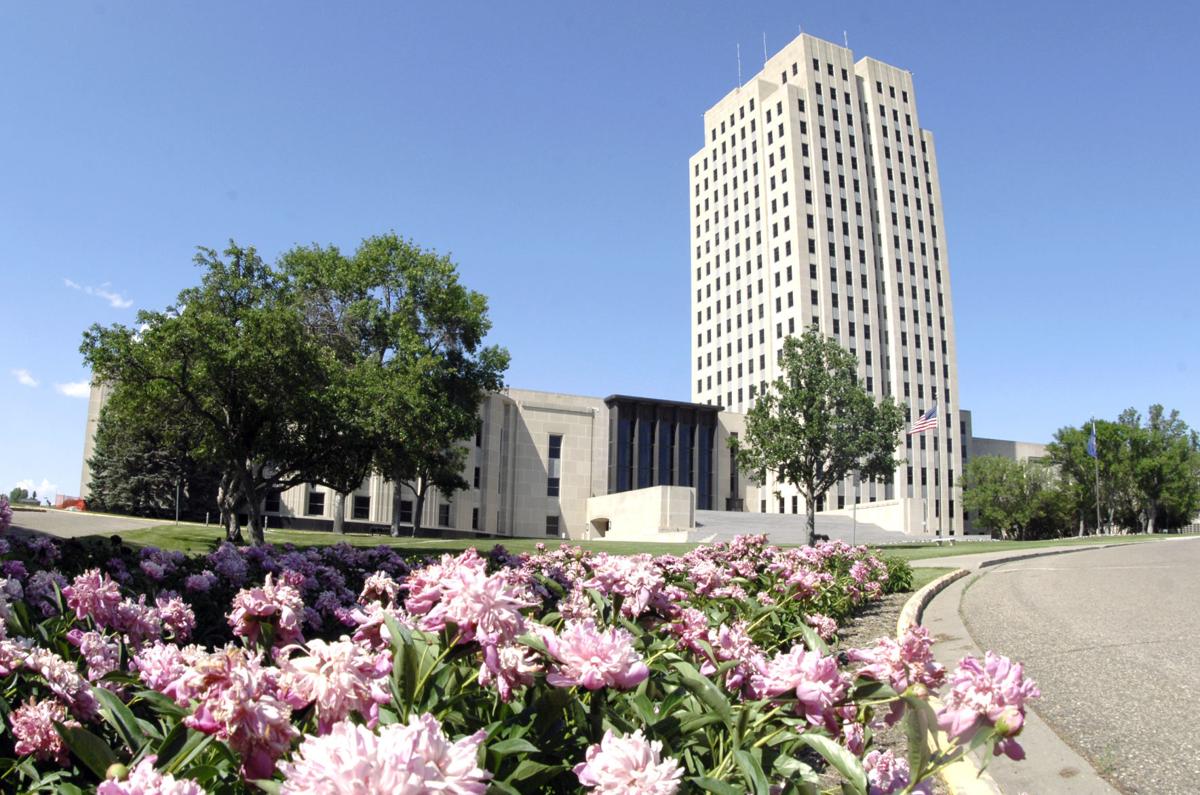 North Dakota's oil tax savings account next week will see its lowest-ever monthly deposit.
State Treasurer Kelly Schmidt told the Tribune on Friday that the Legacy Fund on June 19 will receive about $10.24 million from oil tax revenue, the "lowest deposit in history," reflecting April oil production, collected in May and distributed in June.
The sum is half the previous record-low deposit: $20.46 million in April 2016, amid sagging oil prices that heralded deep budget cuts for the state.
The Legacy Fund had about $6.6 billion as of April 30. Its record monthly deposit is $117.16 million made in August 2014. Its average deposit is $54.7 million a month.
The state's longest-serving treasurer said the deposit is a reflection of plummeted oil prices and production amid the coronavirus pandemic -- which idled thousands of wells in North Dakota's Bakken oilfield -- as well as the Saudi-Russia oil price war.
"This is really the first indication of what we're seeing of how oil has been affected," Schmidt said.
North Dakota voters in 2010 approved the Legacy Fund, which is derived from 30% of monthly oil tax revenue.
The fund has been used to balance budgets and backfill a shorted state school aid fund, though the 2019 Legislature saw many proposals from lawmakers and Gov. Doug Burgum, which were either defeated or funded otherwise. 
Schmidt expressed concerns for cities and counties determining their future budgets, given what the deposit signals.
"They're going to see a reduction in sales tax revenue. They're going to see a reduction in oil revenue, for those entities that are in oil-producing counties," Schmidt said. "It's really hard for everyone to put a finger on it."
The Legacy and Budget Stabilization Fund Advisory Board, comprising state lawmakers and officials who help guide the funds, is set to meet Wednesday for a status update on the funds. Chairman Rep. Keith Kempenich, R-Bowman, said the low deposit was expected.
"It obviously doesn't build the fund, but this is a long-term investment, so that's how we approach this," he said.
The Legacy Fund already had been hit amid the pandemic. State Retirement and Investment Office Executive Director Dave Hunter said the fund held nearly $7 billion before it lost $880 million in the first quarter due to sinking equity markets. The fund recovered about half that loss due to positive April activity.
The Legislature's interim Legacy Fund Earnings Committee is figuring a metric for using earnings of the fund, which have drawn interest among state lawmakers for special projects, reinvesting in the fund and other uses. The fund generated more than $455 million in earnings in the state's 2017-19 budget cycle.
Get Government & Politics updates in your inbox!
Stay up-to-date on the latest in local and national government and political topics with our newsletter.