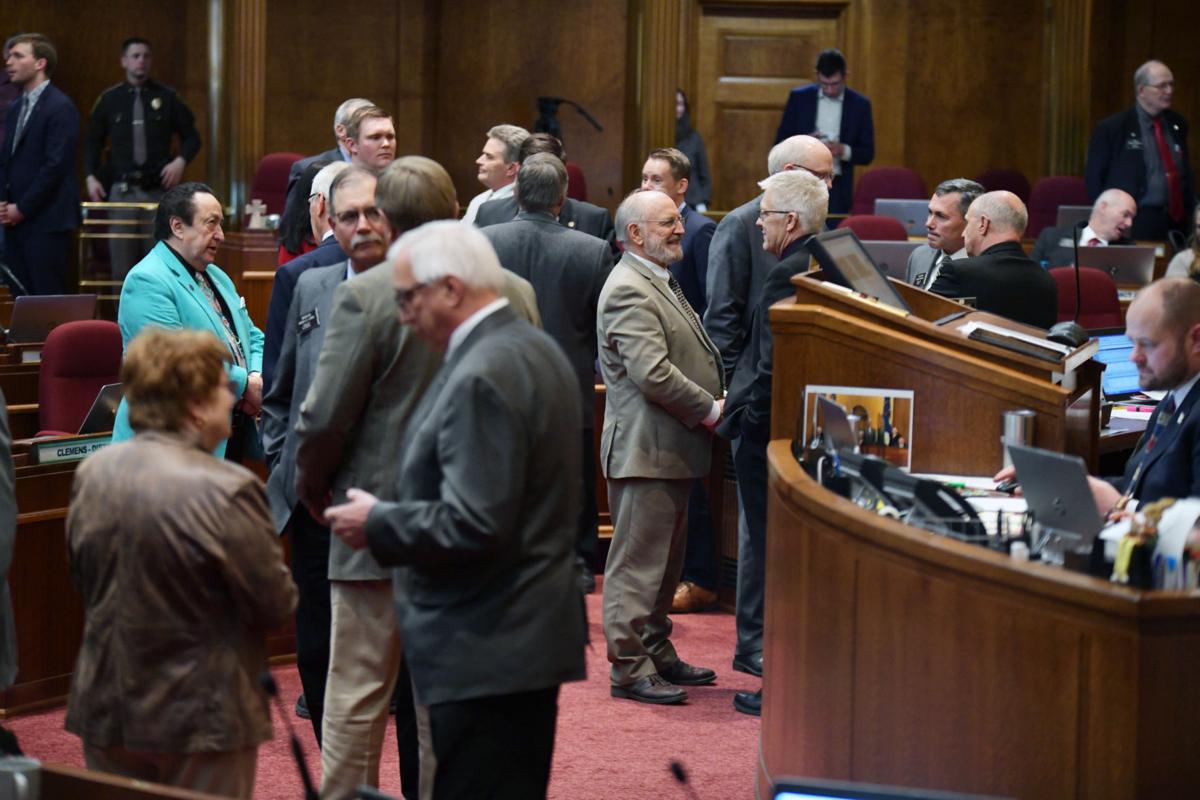 North Dakota's part-time, citizen Legislature is somewhat of a point of pride.
"When you talk about efficiency and getting things done, you can't beat what we do here in this state, and we do a lot of work in 80 days," Senate Majority Leader Rich Wardner, R-Dickinson, told reporters in April.
However, some political observers say the Legislature is a high bar or out of reach for the average North Dakotan. Would most people be able to leave their work and family for four months every two years to write new laws and budgets in Bismarck?
It's yet unclear how legislative races will shape up in 2020, when 23 Senate seats and 46 House seats will be on the ballot, all for four-year terms. Sen. Dwight Cook, R-Mandan, has already made known his intent to retire, generating one announced candidate so far, 10 months ahead of the June 2020 primary.
People familiar with the campaign process say it's difficult to find candidates, especially young, working men and women, who often are raising families.
That's reflected in the demographics of the Legislature, where only 12% of lawmakers are younger than 40, and 61% are 60 or older.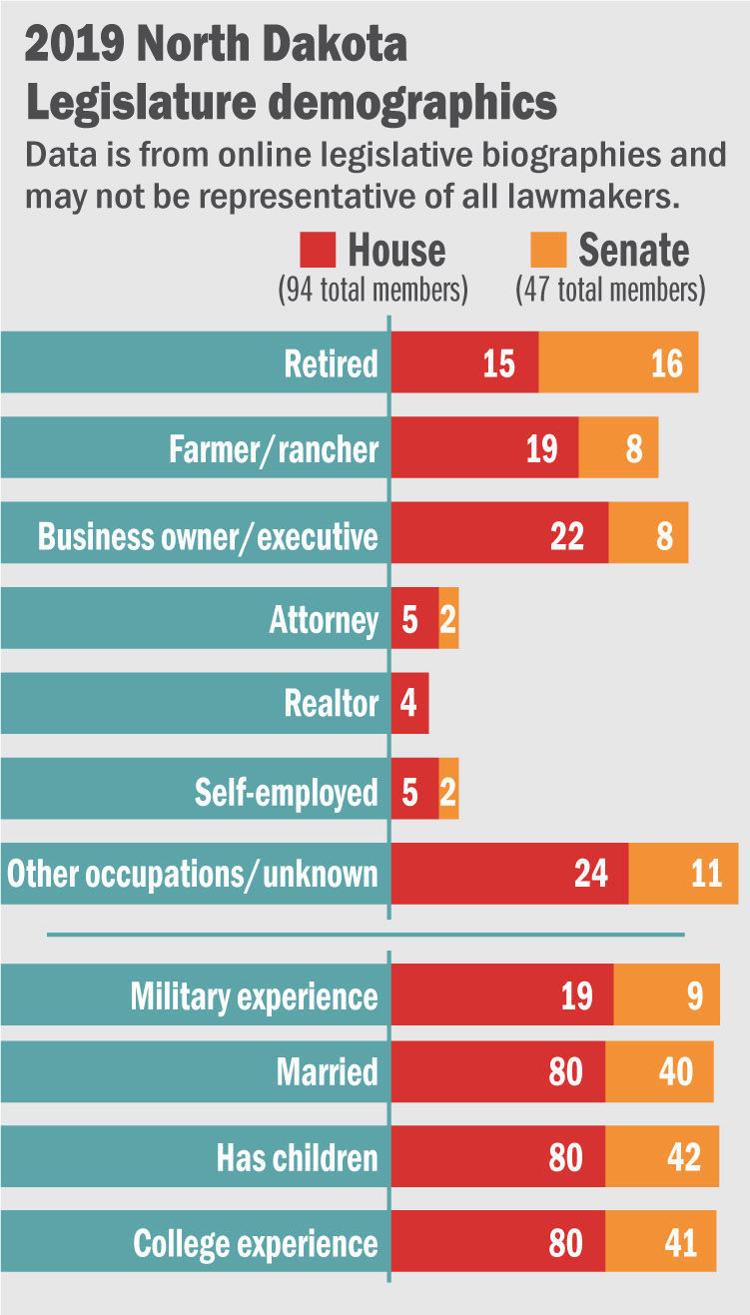 "I would argue that the way our Legislature is designed, it effectively prevents a good chunk of the population of the state from even thinking about serving in it," said Mark Jendrysik, a professor of political science and public administration at the University of North Dakota in Grand Forks.
Snapshot
The only requirements to be a North Dakota lawmaker are to be a state resident for a least a year and a qualified elector of a legislative district. Lawmakers also may not hold a full-time state appointive office.
The Bismarck Tribune combed online legislative biographies and requested lawmakers' birth years from the Legislative Council to highlight demographic trends in the Legislature, which has 47 senators and 94 representatives.
At least 95 of 141 lawmakers are retired, farmers, ranchers, business owners, executives, self-employed or some combination of those.
Half the Legislature is men age 60 and older. Thirty lawmakers are women. Most lawmakers are married and have children.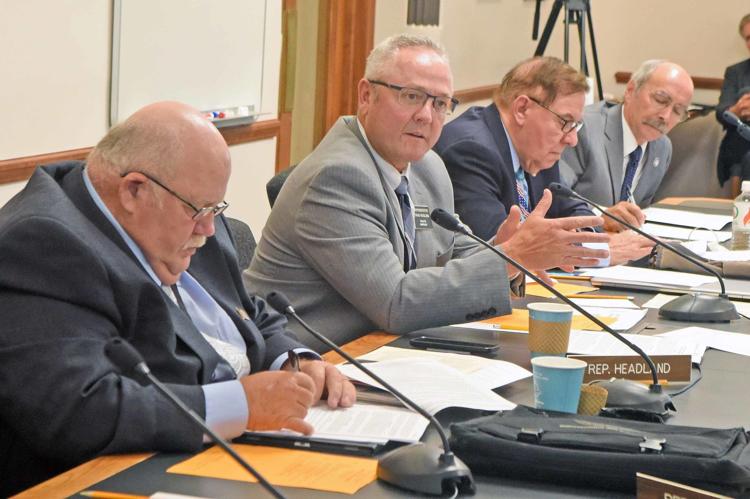 Most also are college-educated. Seven are attorneys. At least 29 have military experience.
The Legislative Council, an agency of fiscal and legal experts who assist lawmakers, doesn't track lawmakers's race, but the Legislature is predominantly white. At least three lawmakers are enrolled members of indigenous tribes.
Finding time
In several ways, Sen. Erin Oban, D-Bismarck, is an outlier in the Senate. Thirty-six senators are men, 30 of whom are age 60 or older. At least 16 senators are retired.
Oban, 37, is none of those.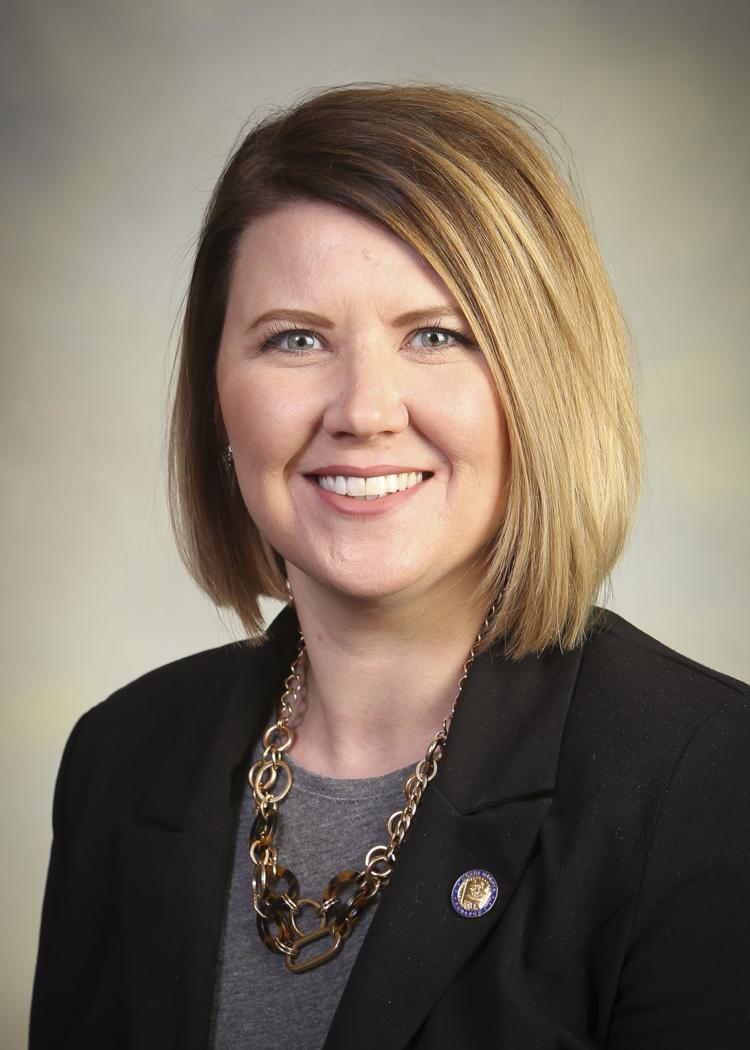 She first ran in 2014 at the suggestion of former Democratic-NPL Senate Minority Leader Mac Schneider to fill a perceived void.
"'Erin, there is a voice missing in the Legislature, and that is of young professionals, working families and … women,'" Oban recalled Schneider saying.
For an average North Dakota resident to run for the Legislature would be "very, very challenging" due to time away from work and family for the legislative session, she said.
"I had to have an employer who agreed to that. I had to make arrangements in order to be gone for that period of time," said Oban, district manager for Junior Achievement, a financial literacy organization.
"I had to work on evenings and weekends for some professional responsibilities I couldn't step away from," she said. "Those are all just challenges I knew I had to accept if I was willing to enter public service."
Sen. Diane Larson, R-Bismarck, first served as a House member in the 1989 Legislature when she was a stay-at-home mom. She served one term and decided not to seek reelection to be with her two young children.
"I valued being a full-time parent, and when I was gone so much, I wasn't able to be that and I didn't like that, but that's for anybody," Larson said. "Dads, too, sacrifice being able to spend time with their family and getting away from their jobs, and not every employer is willing to just let that happen."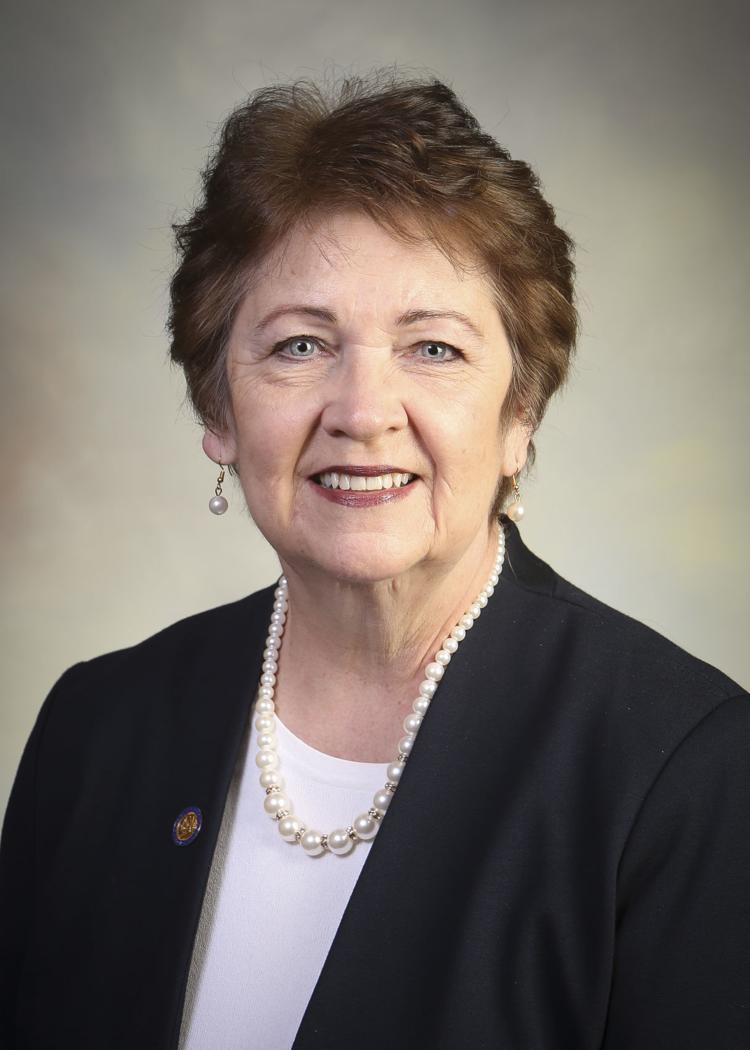 Larson, retired after 23 years as a youth worker for the Bismarck Police Youth Bureau, sought and won another House term in 2012 for District 30.
"I felt like, 'You know what, though, this was a really good experience,' and I felt like having my voice in the Legislature was something that was a good thing," Larson said.
She won election to the Senate in 2016 and will seek reelection in 2020.
When he was first elected in 1976, Sen. Ray Holmberg, R-Grand Forks, was the youngest member of the Senate, he said. Back then, the Senate was "much older" and there were fewer women, he said.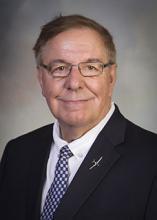 He's also seen increasing Republican majority power; the House was split 50-50 between Republican and Democratic-NPL representatives in 1977, and it's now a 79-15 Republican majority. The Senate has a 37-10 Republican majority and was last controlled by Democrats in 1994.
"The people will decide the diversity of the Legislature by who they elect in their own little silo, obviously," Holmberg said.
Choices in candidates and differences between lawmakers are "healthy," according to Oban.
"I just think it makes for good government when there's more diversity in those conversations and you include more people at the table," she said.
A legislature's makeup doesn't have to mirror the most recent census demographics, according to Jendrysik. Voters want someone they can trust.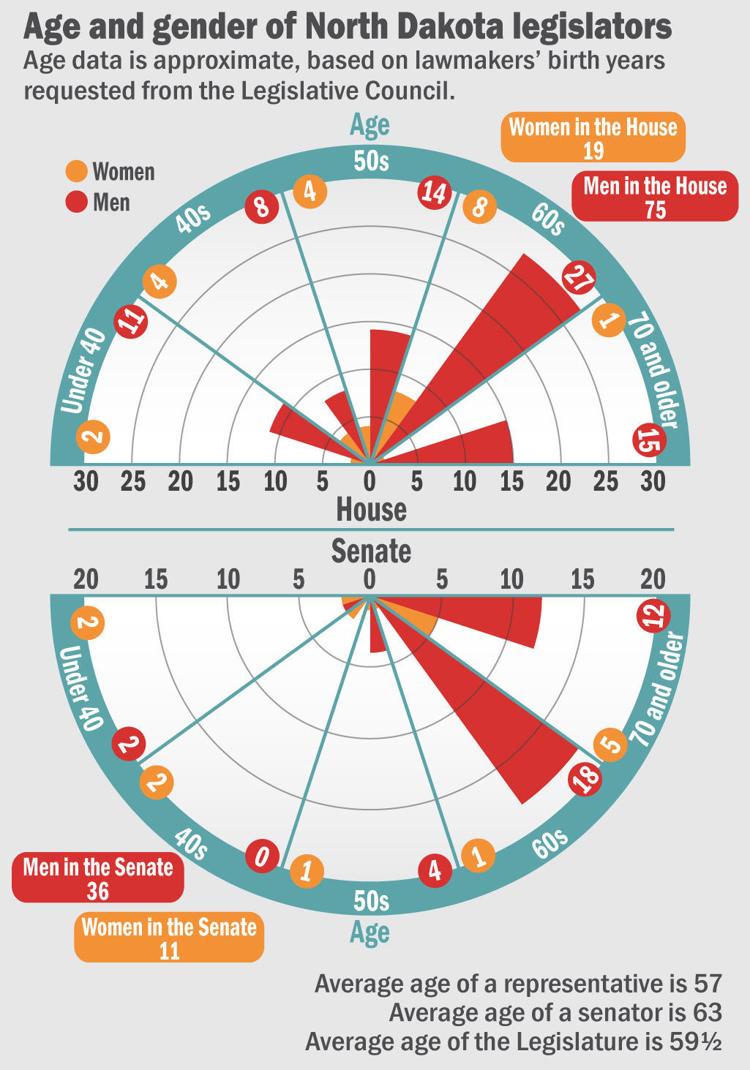 "I think you can represent someone and not be exactly like that person," he said.
Filling seats
Holmberg said recruiting legislative candidates can be "awful" and "a struggle."
People are busy and many are unable to find time to campaign, let alone serve, he said.
"It has to be at the right time, at the right place kind of thing for the opportunity," Larson said.
Rep. Rick Holman, D-Mayville, who is not seeking a fourth term in 2020, said he's been working with District 20 Democrats to find potential candidates.
It's not an easy job. His district has many small towns between Grand Forks and Gardner, and his party has so far been talking with local leaders and people ranging in age from their 20s to 60s.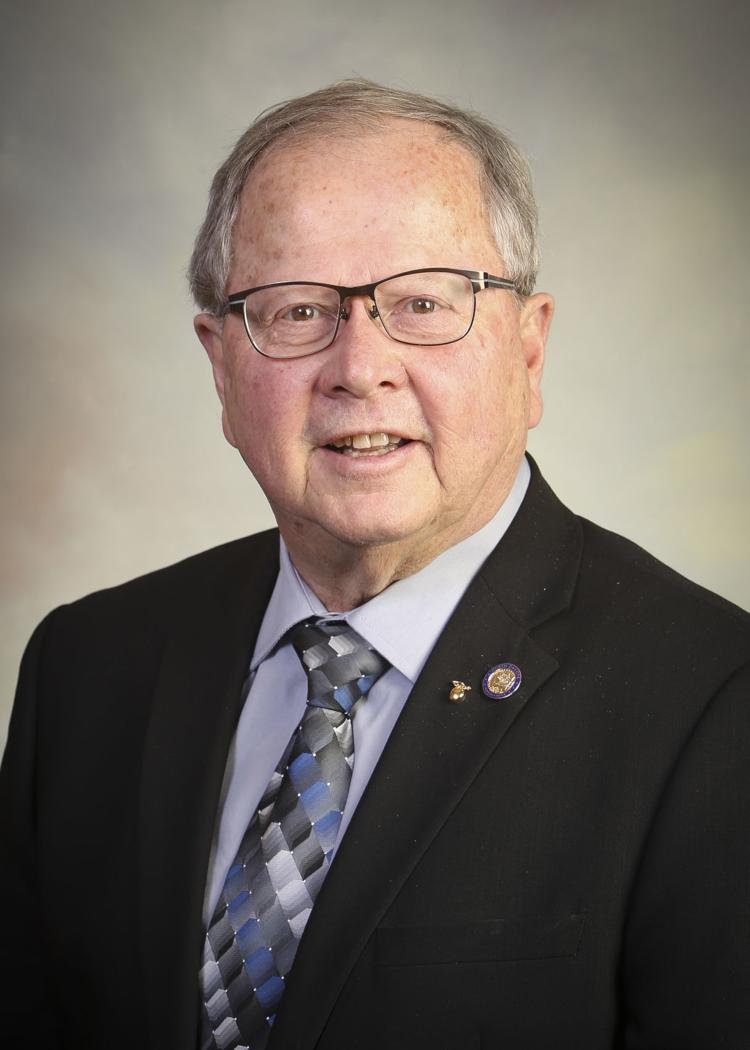 "Time for a new generation," Holman, 76, said of his decision to step down. 
District 34 Republican Chairman Cody Schulz has said he's fielded calls from multiple people interested in Cook's Senate seat representing Mandan. He expects a competitive contest.
Jendrysik said recruiting North Dakota legislative candidates can be "a hard sell" for a job that essentially uproots someone for four months every two years, especially for young adults who are establishing their careers or have small children.
Lawmakers aren't "replacing" a regular income, either, he said. The 2019 Legislature raised lawmakers' pay to $505 a month and $181 per meeting day.
But legislative candidates in North Dakota might stand a better chance than in states with full-time legislatures that have more "professionalization" in candidates and parties, Jendrysik said.
"If you knock on doors, if you raise enough money, if you make the effort, there's a good chance of winning," he said.
Get Government & Politics updates in your inbox!
Stay up-to-date on the latest in local and national government and political topics with our newsletter.