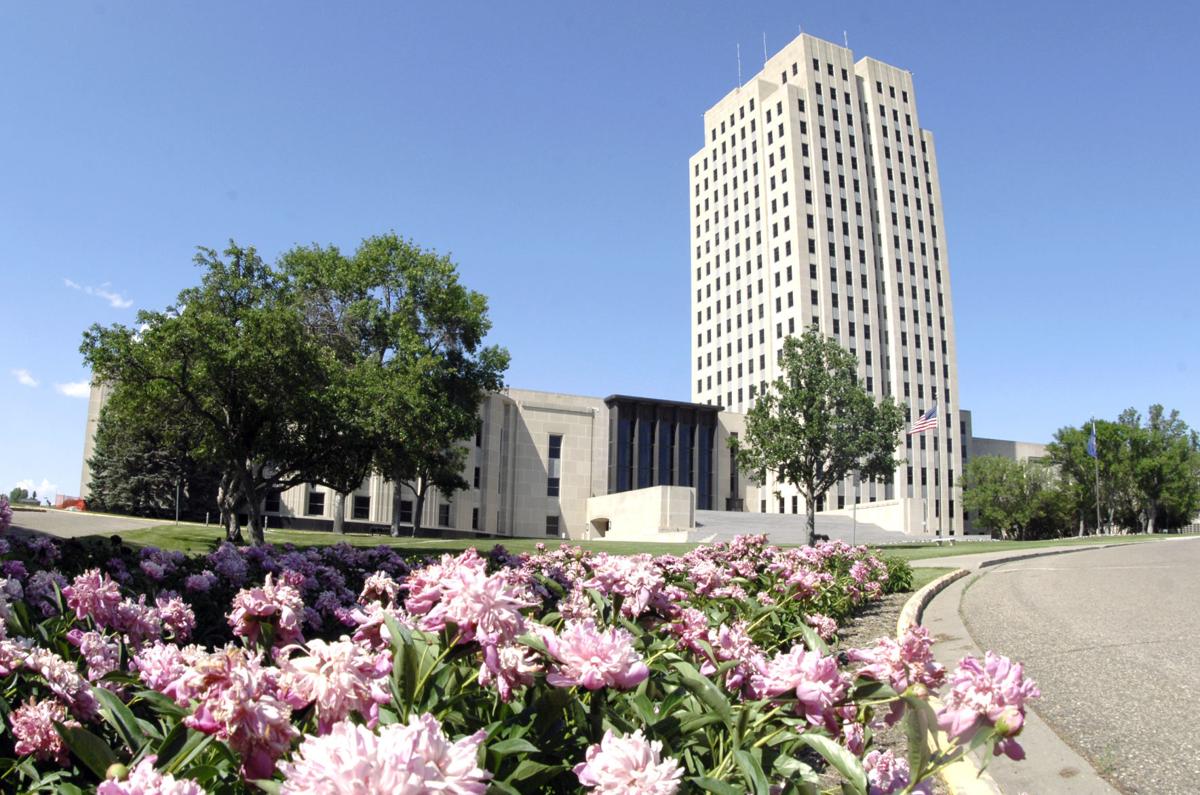 North Dakota District 36 Republicans have endorsed their incumbent representatives for another term and their senator for his first full one, but there could be a House challenger in the June 9 primary.
The district party met Saturday in Dickinson and endorsed Sen. Jay Elkin, R-Taylor, and Reps. Mike Schatz, R-New England, and Luke Simons, R-Dickinson. 
District 36 encompasses most of Stark County and parts of Dunn, Hettinger and Morton counties.
Elkin was unopposed for the District 36 Senate endorsement. District Republicans appointed the rancher in 2018 to fill the seat left vacant by Kelly Armstrong, who resigned after his election to North Dakota's lone U.S. House seat.
Schatz and Simons had competition from Stark County Commissioner Carla Arthaud, a business owner who lives 3 miles south of Dickinson.
She said she is "still contemplating" whether she will proceed to the primary and "will probably let people know within a few days." Voters decide political parties' nominees for the November ballot in the statewide primary.
"I would just see some changes that could be made in Bismarck, and being local and then bringing some state communication back to local, I just kinda thought we could really make a difference," Arthaud said.
Schatz is a retired educator and farmer. He has served in the House from 1988 to 1990 and since 2008. He declined to comment on Arthaud's potential candidacy "until anything's official," but he said the convention turnout was strong.
"It's good to hear many ideas, and I appreciate everybody who spoke," Schatz said.
Simons is a Dunn County businessman and rancher first elected in 2016. He did not immediately return a phone message for comment.
Republican District 36 Chairman John Enderle said about 300 people attended the convention. 
"It really went well," he said. "We're a rural district and when the convention was over, the chairs all disappeared, got hung up, put away before the building staff even got there, the floors were swept."
Democratic-NPL Party spokesman Alex Rohr said District 36 Democrats are working to finalize candidates, but they don't plan to have an announcement until after the Democratic-NPL state convention in March in Minot.
Candidates have until April 6 to file with North Dakota's secretary of state for the primary ballot.
Twenty-three Senate seats and 46 House seats are on North Dakota's 2020 ballot.
Get Government & Politics updates in your inbox!
Stay up-to-date on the latest in local and national government and political topics with our newsletter.