Gov. Doug Burgum has criticized a legislative rule change that he said disregards "the most thoughtfully crafted budget that this Legislature has seen in a long time." 
North Dakota lawmakers amended Joint Rule 208 moments before Burgum gave his executive budget address Dec. 5. The rule allows executive agencies and the Supreme Court to introduce bills. 
The rule change essentially prevents the governor's budget recommendation from being introduced as bills. His budget recommendation also "must be provided" in bill drafts to appropriations committees and printed in the state House and Senate journals.
Burgum said the rule change doesn't allow "new information" from his executive budget proposal — built from first-time strategic reviews with 57 agencies and myriad other meetings — to be considered.
"We handed over the budget, and that budget is — I don't want to say tossed in the garbage, but that's how it felt," Burgum said late last month in a meeting with reporters. 
Now legislators will start from their 2017-19 appropriations — instead of Burgum's blueprint — as their base for the next biennium's budget.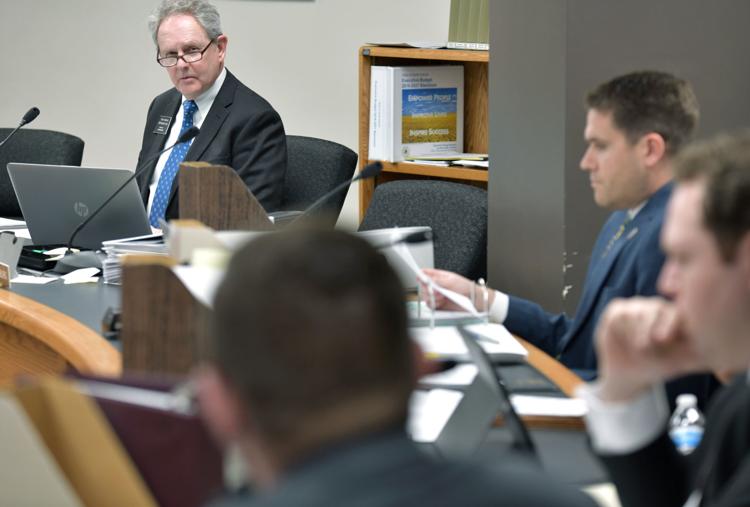 "I think it's more work for the legislative committees, and it certainly is more work for everybody on the executive branch side who's testifying because it changes up a system that's been working and I think working well in the past," Burgum said. 
Rep. Jeff Delzer, R-Underwood, who chairs the House Appropriations Committee, has said the rule change was a "housekeeping" matter to avoid killing duplicate bills from the executive branch. 
"It's a difference between which branch you're looking from," Delzer said. "I can understand that (Burgum) would like to have it so that we just did what he said, but that's not the way it works. There's three different branches." 
North Dakota Supreme Court Chief Justice Gerald VandeWalle said the timing of legislators' rule change seemed "a little strange" in coming so soon before Burgum's budget address.
But he added the rule change offers some clarity as appropriations committees and the judiciary worked off different blueprints in recent, previous sessions.
"To that extent as a practical matter, I think now we at least know what they're working from, and so we both can work from the same product," VandeWalle said late last month. 
The judicial budget request — which is mostly salaries — is in the executive budget recommendation.
For this session, Burgum's budget is available online from the Office of Management and Budget, but he said the rule change is "causing initial confusion" for its different process. His office and OMB are keeping a tracking system for amendments to bills to implement his budget recommendations. 
"I think it's a rule change that created problems instead of solving problems," the governor said. "I think it's a rule change that took us backwards instead of forward. I think it's a rule change that didn't serve the people of North Dakota." 
Get Government & Politics updates in your inbox!
Stay up-to-date on the latest in local and national government and political topics with our newsletter.