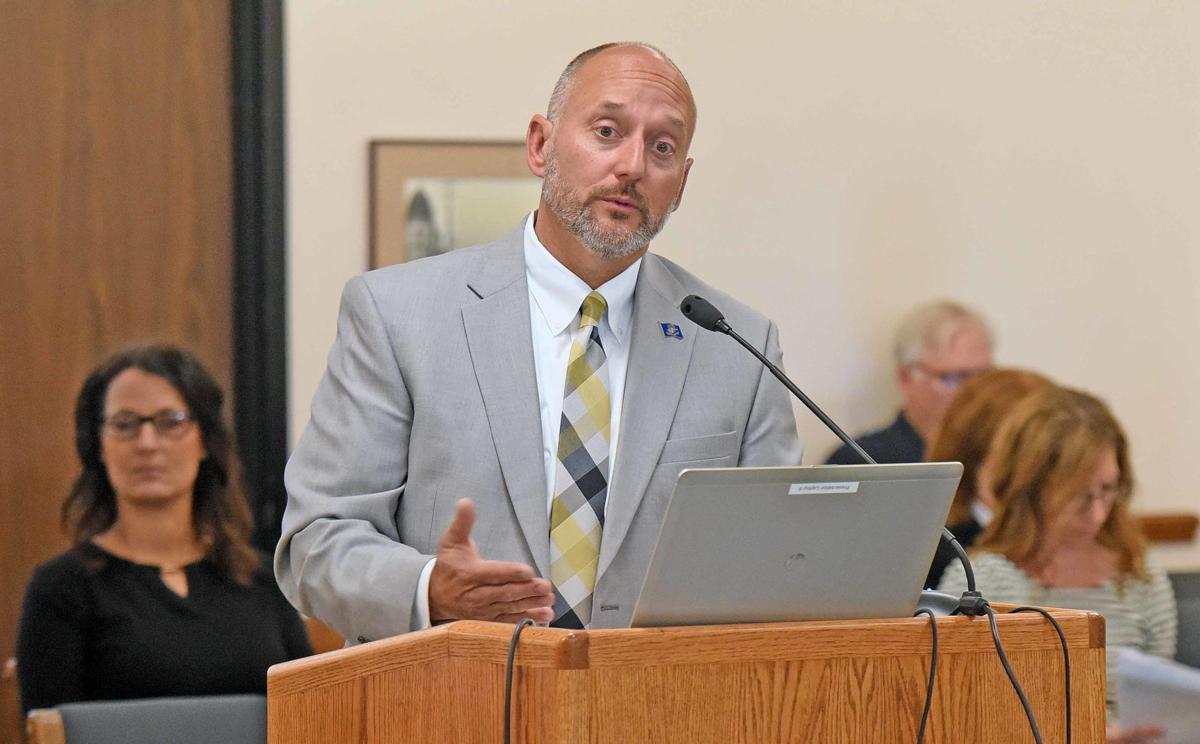 General fund revenues in North Dakota's last two-year budget cycle came in 5.4% over a legislative forecast adopted in March.
The 2017-19 biennium ended June 30 with about $250 million over forecast for general fund revenues, which fund general government operations. Office of Management and Budget Director Joe Morrissette gave a regular report on state finances Wednesday to the Legislature's interim Government Finance Committee.
"It's a significant dollar amount, that $250 million, but right in terms of percentage, it's fairly close," Morrissette said of the actual general revenues compared to the forecast.
The state collected about $4.91 billion in 2017-19 general fund revenues.
Morrissette attributed most of the overage to an excess of earnings from the Legacy Fund, North Dakota's oil tax savings account. The March forecast planned for $300 million in earnings, but the fund generated $455 million in earnings over the last two years.
Much of that money rolled through to the state's Budget Stabilization Fund in a $546 million transfer from several funds in mid-August. Lawmakers also used Legacy Fund earnings to balance the budget for the next two-year budget cycle.
Any general fund money in excess of $65 million at the end of the budget cycle goes into the rainy-day fund. That fund is for offsetting revenue shortfalls.
Deep budget cuts amid a $1 billion state revenue shortfall highlighted the 2017 Legislature, which set a $13.6 billion budget with $4.3 billion in general fund spending.
You have free articles remaining.
The 2017 Legislature also adopted a revenue forecast considered extremely conservative but necessary for the time, given sagging commodity prices. Actual general fund revenues exceeded that 2017 forecast by 13.5%, according to Morrissette's office.
The 2019 Legislature adopted a more optimistic forecast in March after House and Senate budget writers heard two opinions. Lawmakers set a record $14.7 billion budget for the next two years, including about $4.8 billion in general fund spending. The overall budget includes federal funds.
General fund revenues were 7.6% ahead of forecast for July, the only month in the books for the new two-year budget cycle that began July 1.
Sales tax, the general fund's biggest revenue source, was about 26% over forecast in July, according to Morrissette's report. Newly collected online sales tax is likely a contributor.
Lawmakers questioned some wide variances in revenues noted in his report, but he cautioned them the new budget cycle is young and some revenues are hard to estimate.
"We hate to make too many assumptions about that, but it's certainly a positive start to the biennium," Morrissette told the Tribune.
Rep. Jeff Delzer, R-Underwood, the chief House budget writer, called the 5% overage "a positive note" and "not totally unexpected."
Republican Gov. Doug Burgum welcomed the numbers in a statement last week.
"Now, with a conservative state budget, a robust economy, a healthy rainy-day fund and a better-than-expected start to the new biennium, North Dakota is once again in a strong position for growth," he said.