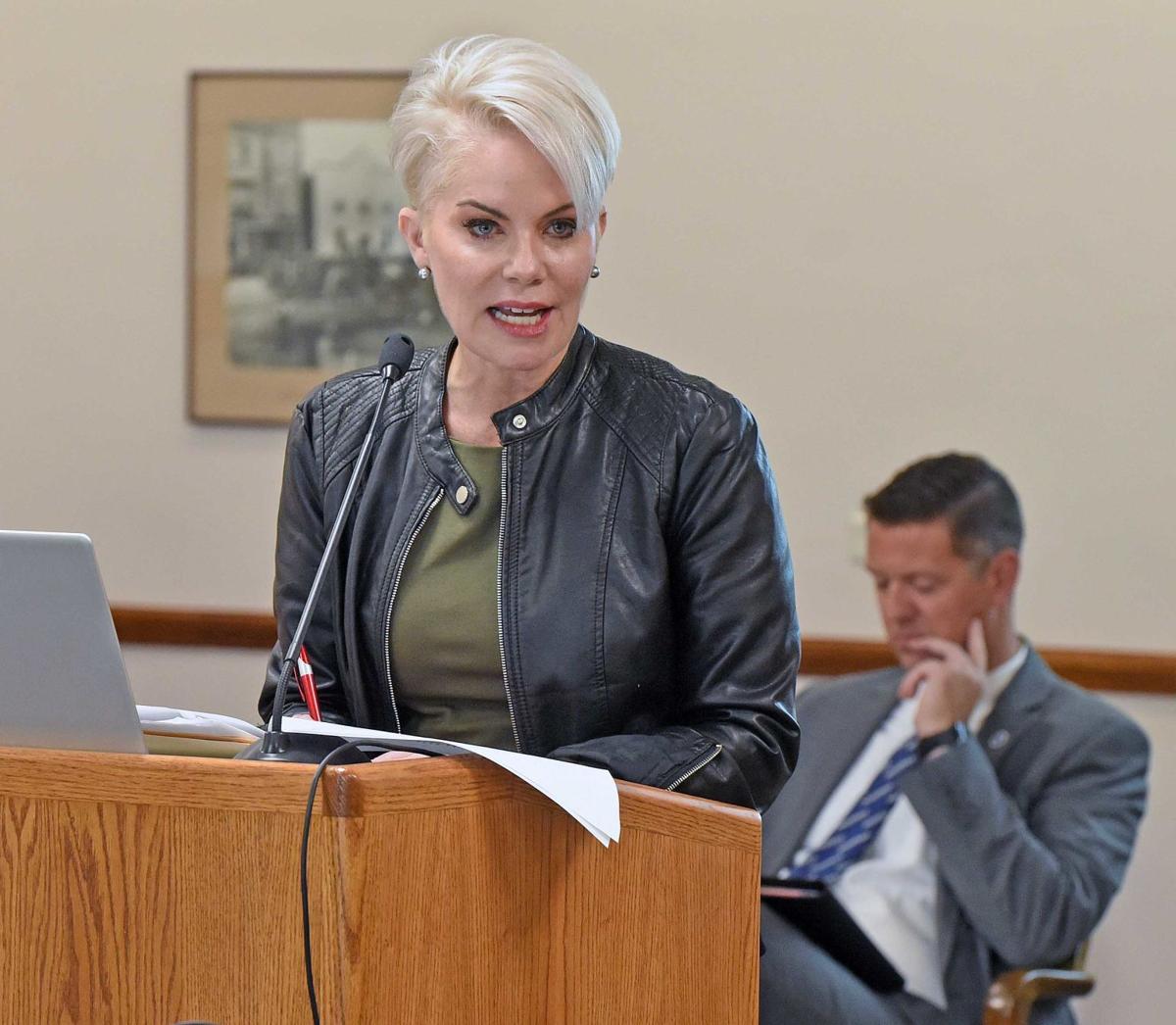 Former North Dakota Commerce Commissioner Michelle Kommer has been denied reimbursement of attorney fees for legal counsel she retained amid a criminal investigation into audit findings critical of her department.
Kommer, who left the job last week for the private sector, told the Legislative Audit and Fiscal Review Committee on Wednesday that the state had denied her claim. She submitted the claim in April for $9,858 to Gov. Doug Burgum and the Office of Management and Budget. Kommer was a Cabinet official.
No criminal charges resulted from the investigation, which sprang from State Auditor Josh Gallion notifying Attorney General Wayne Stenehjem of audit conclusions that the Department of Commerce mishandled state money and skirted public bid requirements in developing the state's new logo. Stenehjem referred the investigation to South Dakota to avoid any conflict of interest.
Kommer and some lawmakers have criticized Gallion for spurring the investigation. He has said he has an obligation to notify the attorney general of "a potential misappropriation of law."
Kommer's attorney, Mark Friese, told the Tribune that he learned of her denied claim on Tuesday night. He hasn't heard from Burgum despite repeated correspondence and said the governor could still "do the right thing."
Governor's spokesman Mike Nowatzki said Burgum "plans to fully support legislation with retroactive application that will be pursued this upcoming session by (the state's Risk Management Division) to authorize the reimbursement of criminal defense costs in appropriate circumstances."
Friese didn't immediately know what course Kommer might now take. He said the state has been "so inconsistent" in its reimbursement of such claims.
"I don't understand the rationale for the distinction," he said. 
Kommer spoke at length to the committee about the negative impact of the audit and investigation on the Department of Commerce. She raised questions of why the attorney general's office didn't offer legal representation to the department and why her attorney fees were denied state reimbursement.
Kommer also told the committee "I would like my money back, not because I care about the money, because I don't, but as a symbol that reason prevails over chaos and good prevails over evil."
"There are others who retained counsel as well, and I've done my absolute best to shield them and my entire team from this travesty," she said. "The return of fees will inspire others who will not come forward without that action to do so."
Former Commerce Senior Manager Holly Holt filed a claim for $2,220 for reimbursement of attorney fees. Her attorney did not immediately return a phone message.
State Risk Management Division Director Tag Anderson confirmed Kommer's and Holt's claims were denied. In letters sent Tuesday to their attorneys, he mentioned the forthcoming legislation.
The audit committee took no action related to Kommer's testimony, but accepted the 2019 audit report on the Department of Commerce, which chairman Sen. Jerry Klein, R-Fessenden, said "closes the door on that file." He wondered why Kommer's claim was denied. 
Klein said the committee took her testimony for suggested improvements "under advisement."