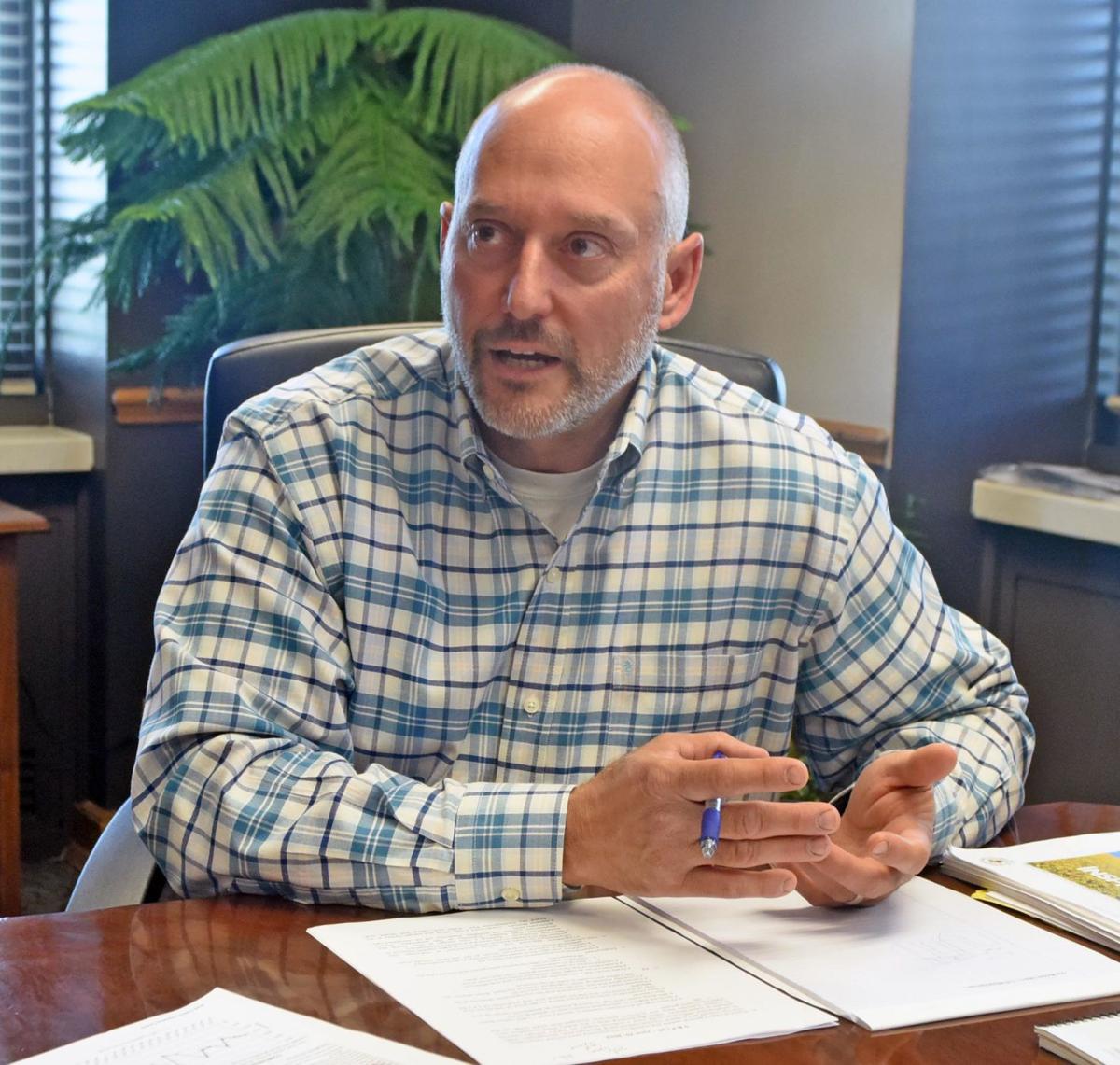 North Dakota's next two-year budget cycle begins Monday, but weeks of work remain to close the books on the last two years.
"We have to tie up the ends," said state Treasurer Kelly Schmidt, whose office will receive reports and balance accounts throughout the next two months. "There's a lot of nuts and bolts things that happen here." 
Several transfers will roll through state funds in July. Chief among them are earnings from the Legacy Fund, North Dakota's voter-approved oil tax savings account, which holds about $6.2 billion.
About $454 million in Legacy Fund earnings will transfer in July to the general fund, the state Retirement and Investment Office informed the Legacy and Budget Stabilization Fund Advisory Board on Wednesday. The general fund is for most government operations and derived from a variety of taxes and fees, mostly sales tax and oil tax revenue.
In that transfer is $200 million designated in the 2017 legislative session to help balance the budget for the 2017-19 budget cycle.
Additionally, any money in excess of $65 million in the general fund at the end of the budget cycle will go into the Budget Stabilization Fund, the state's rainy day fund. Lawmakers drained it of $572 million in 2016 and 2017 to offset revenue shortfalls.
The Budget Stabilization Fund has about $117 million and might receive about $500 million after the transfer, according to Office of Management and Budget Director Joe Morrissette.
"There's a lot of dollars and cents going back and forth, a lot of calculations going back and forth," Schmidt said.
The new budget cycle also comes with a new revenue forecast, which lawmakers adopted in March. This forecast is more optimistic than the 2017 outlook, which Morrissette called "incredibly conservative." Oil prices and production factor heavily in North Dakota revenue forecasts.
The new forecast assumes North Dakota oil production at 1.4 million barrels a day at $48.50 per barrel in the first year of the new budget cycle, increasing to 1.44 million barrels a day at $48 per barrel the next year.
The 2017 forecast put daily oil production as high as 950,000 barrels at $47 per barrel, on the heels of collapsed oil and farm commodity prices in 2015 and 2016 that led to a $1 billion state revenue shortfall and deep budget cuts.
The Office of Management and Budget does four forecasts every two years. The next one will come this fall or in early 2020 for crafting Gov. Doug Burgum's 2021-23 budgeting guidelines to state agencies.
An advisory council of lawmakers, state officials and industry leaders also meets to discuss revenue forecasting. In 2018 the council discussed a national recession predicted for 2020 or 2021. Morrissette said North Dakota can run countercyclical in that scenario, such as during the Bakken oil boom.
Figures from the Legislative Council, lawmakers' nonpartisan agency of fiscal and legal experts, show general fund revenues stayed 7 percent ahead of the 2017 forecast.
The 2019 session brought a couple of new pieces related to spending, including new funds for city, county, township and airport infrastructure under "Operation Prairie Dog" and a legislative study for public input on potential uses of Legacy Fund earnings.
Revenue forecasting has been a hard target in recent years, but lawmakers have refined their process, said Sen. Ray Holmberg, R-Grand Forks, the Senate's top budget writer.
He is leading a committee of top lawmakers planning for a second opinion forecast to come for 2021-23 budgeting. That group will meet in August after final numbers of the 2017-19 budget cycle are out.
A second forecast, which lawmakers also did for their 2019 session, can be a bookend to the forecast from the Office of Management and Budget and Moody's Analytics, the state's contracted financial analyst.
"We know that at the end of the day, you're probably going to come somewhere in between those two," Holmberg said.
Lawmakers approved a record total budget of $14.7 billion with federal money for 2019-21, including a $4.8 billion general fund.
Get Government & Politics updates in your inbox!
Stay up-to-date on the latest in local and national government and political topics with our newsletter.