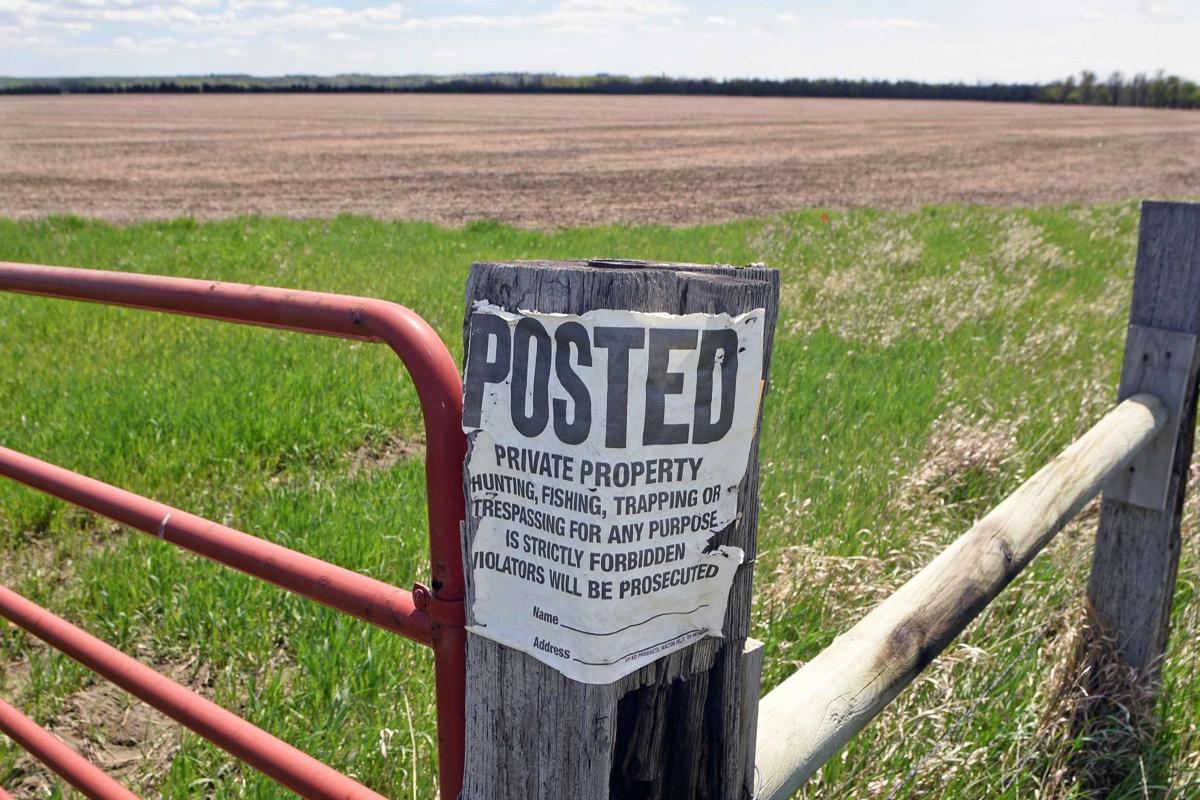 Nearly 80 North Dakota landowners are participating in a trial run of electronic land posting.
The Legislature's interim Natural Resources Committee is conducting a study into electronic posting to advance land access legislation. Ramsey, Richland and Slope county land owners had until July 15 to voluntarily post their land through the state Game and Fish Department's website. 
The participation breaks down as follows:
Ramsey County: 10 landowners, 45 parcels
Richland County: 42 landowners, 108 parcels
Slope County, 27 landowners, 115 parcels
The parcels total 38,600 acres, Game and Fish Information Technology Supervisor Brian Hosek said. The three counties designated for the project are in different parts of the state.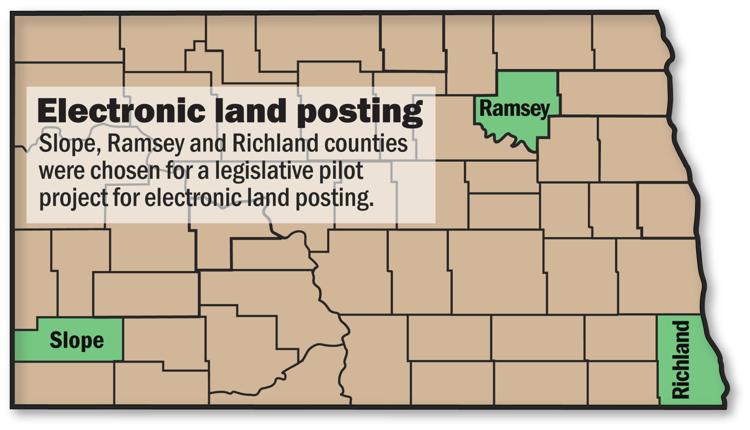 The public is able to see the posted land through a Private Land Open To Sportsmen guide, available at gf.nd.gov/maps/map-service-apps. The posted land is viewable as a map layer. Landowners must still physically post signs to close access to their land.
The participation "should be a respectable amount to get some data back on," said Sen. Robert Erbele, R-Lehr, chairman of the committee.
Bismarck attorney and Slope County landowner Scott Wegner posted his family's land electronically, a format he called a good idea. 
"I think it makes sense, and it's a lot of time, effort and expense to have to go around and post everything manually," said Wegner, who hopes the electronic method becomes a permanent and acceptable way to post private land. 
"In this day and age, it certainly seems like something that should work and be available," he said.
Slope County rancher Frank Buzalsky posted his land electronically, too. 
"Hopefully we can get this throughout the state so people don't have to spend money on signs," he said. "It costs farmers and ranchers a lot of money to put signs up to stop hunters from going on our property."
He buys metal signs for $3-$4 apiece and posts them every half-mile or at every gate.
The committee will have two more meetings. The next one will be in August to work on bill drafts to continue the study into the 2021-22 interim, likely expanded statewide, and to make electronic posting consistent with current law. No penalties exist for trespassing on electronically posted land that doesn't have physical signs.
Erbele said he's pleased with the "collaborative manner" of the committee, which includes state lawmakers, officials, landowners and sporting group representatives.
The study was related to the hotly debated and unsuccessful "trespass bill" of the 2019 Legislature, which sought to ease hunter access but was defeated amid arguments of private property rights and the state's hunting heritage.
Get Election 2020 & Politics updates in your inbox!
Keep up on the latest in national and local politics as Election 2020 comes into focus.