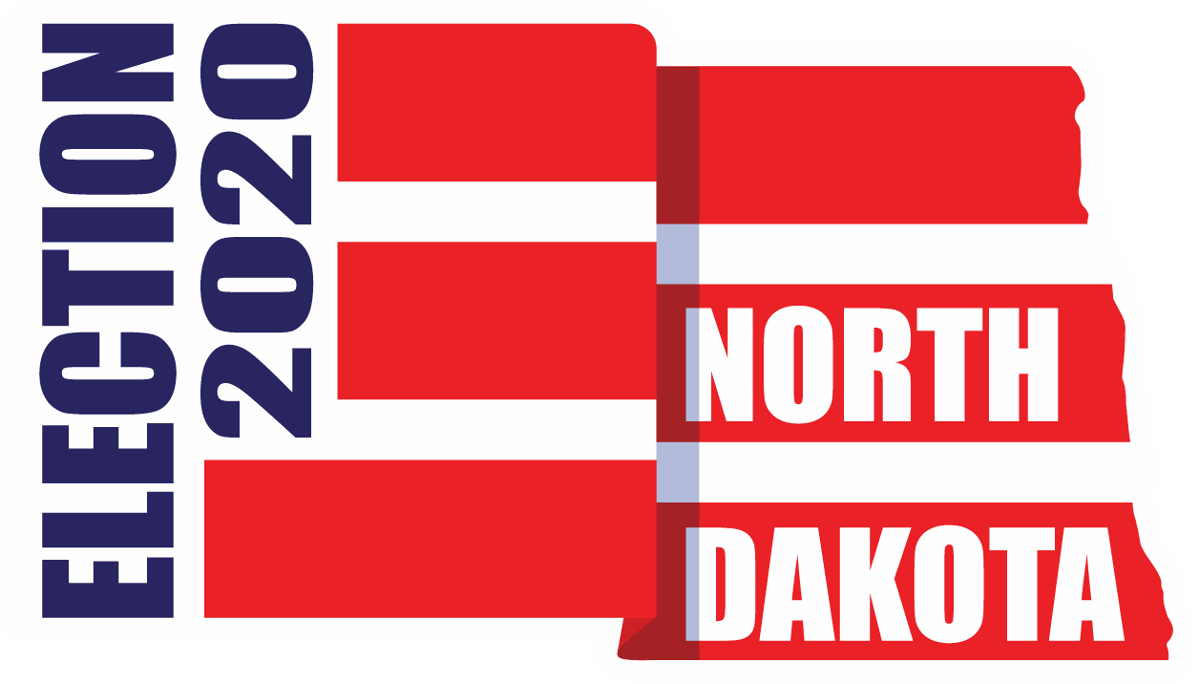 Two legal challenges are brewing in the wake of North Dakota's June election.
North Dakota's Republican Party is researching a potential lawsuit against Democratic-NPL insurance commissioner nominee Travisia Martin, who the GOP claims doesn't meet the five-year residency requirement to be a candidate. But it's unclear when or if the party will sue.
Two unsuccessful statewide candidates have sued the state to try to annul the June election. Democratic-NPL U.S. House candidate Roland Riemers and state superintendent candidate Charles Tuttle allege "irregularities and violations of election laws and illegal abuse of executive power" in the election held entirely by mail due to the coronavirus pandemic.
Candidate's residency
The NDGOP in May asked Secretary of State Al Jaeger to obtain Martin's proof of residency, citing records she voted in Nevada in November 2016. 
The party on Tuesday announced its retention of Dickinson attorney Courtney Presthus "to pursue a truth-finding mission," alleging Martin's "clear evasion and lack of transparency" in proving her residency. Presthus did not immediately return a phone message regarding her work.
Party spokeswoman Alexandra Wilkes said the case is "just a fact-finding mission at this point" when asked if a lawsuit is certain.
North Dakota's executive branch officials must reside in the state for at least five years preceding their election.
"It is unacceptable that both a prospective constitutional office holder and the North Dakota Democratic-NPL that backs her would show such a blatant disregard for the North Dakota Constitution throughout this process," Republican Party Chairman Rick Berg said in a statement.
Jaeger on Wednesday told the Tribune he has received a response from Martin, and "nothing more will happen from this office." The secretary of state has no authority to remove Martin from the November ballot unless she steps aside or a court orders such action.
The Tribune asked for a copy of Martin's response. Jaeger released her letter and materials, which include testimony from her partner, her attorney and a surgeon regarding her residency history. 
"The truth of the matter is that as a traveling healthcare provider, I spent significant time all over the country prior to 2015. An injury left me unable to work during that year, and I made the decision to move to North Dakota to be with my partner Dale permanently. I have been proud to call this place my home since then," Martin said in a statement.
"I did vote in Nevada in the 2016 general election. However, this was solely because of my unfamiliarity with voting requirements in North Dakota," she said. "I did not know whether I would be eligible to vote here yet, and I admit that I failed to do the necessary research to answer that question. Rather, because I wanted to be absolutely sure that I could exercise my right to vote, I went ahead and voted in Nevada because I felt more confident I would be eligible there. It was simply a desire to make sure my voice was heard in the electoral process."
Democratic-NPL Party spokesman Alex Rohr in a statement lambasted the GOP's "blatantly false accusation" that Martin had not responded to Jaeger.
Rohr said Martin returned a letter and materials to Jaeger last week, including a rental agreement "that shows Martin's home in Nevada was rented and occupied by someone else."
"The NDGOP kicked off what they're calling a 'truth-finding mission' by either failing to check a basic fact or by blatantly lying about Travisia's response. That's despicable," Rohr said. "They owe her and North Dakota voters an apology for making this misleading accusation. Jon Godfread has a lot of questions to answer about his involvement."
Godfread, the incumbent Republican insurance commissioner, in a statement Wednesday said he is pleased the party is pursuing legal action. He is seeking a second term. Martin is his only opponent.
"As Insurance Commissioner, I'll stand on our record of accomplishments and integrity any day of the week. I take seriously the oath of this office and expect any opponent to do the same," he said.
Republicans hold all statewide and congressional seats in North Dakota, and control the state's Legislature.
The residency issue has been raised before; North Dakota's Supreme Court in 1935 found Gov. Thomas Moodie ineligible as he had voted in 1930 in Minnesota.
Annul the election?
Riemers and Tuttle challenge the validity of pandemic-related orders by Gov. Doug Burgum and the state Supreme Court, among other issues, in their lawsuit seeking to annul the June election and to implement a temporary restraining order on the printing of November ballots.
Riemers told the Tribune a redo of the June election could be a "possibility," but he and Tuttle first want an accounting of the mail-in election process. 
They have sued the state, Burgum and Jaeger. Jaeger and governor's spokesman Mike Nowatzki declined to comment, citing the pending case. Attorney general's spokeswoman Liz Brocker said the office is "reviewing the pleadings."
The State Canvassing Board on Friday certified the June election results. About 159,000 people voted, or 27% of those eligible.
Riemers, a frequent, past Libertarian candidate, has a litigious history over at least the past 20 years.
In 2018, he successfully sued Jaeger for a recount of Riemers' primary votes as a secretary of state candidate. He was his party's sole statewide candidate, and he ultimately failed to garner the 300 votes to advance in the election, costing the Libertarians their ballot status. It has since been restored.
Tuttle ran unsuccessfully for U.S. House in 2018, and is a plaintiff in a lawsuit against the state over oil and gas mineral rights under Lake Sakakawea. He also has been involved in past ballot initiatives.