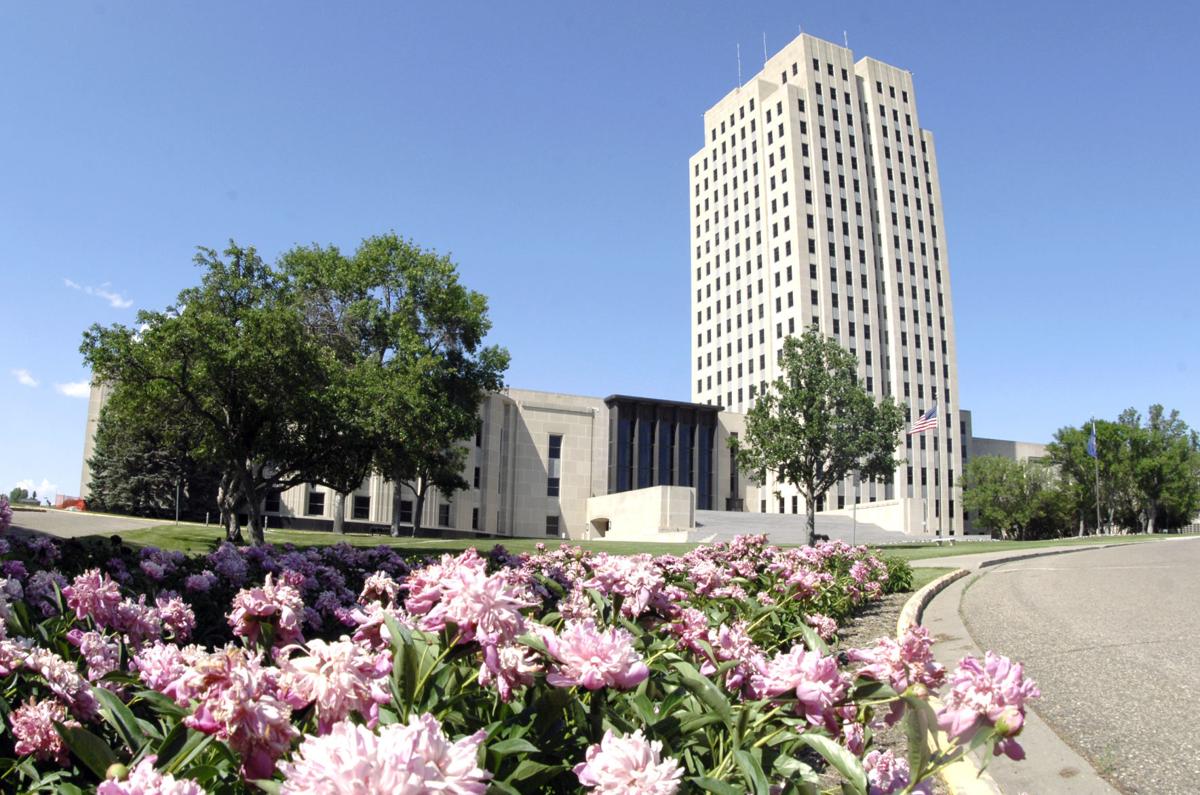 State officials on Thursday are poised to advance a study of an in-state investment program for North Dakota's oil tax savings.
North Dakota's State Investment Board last month endorsed the study, which would unfold in early 2021. The board includes the state treasurer, insurance commissioner and lieutenant governor, who chairs the 12-member panel.
The Legacy and Budget Stabilization Fund Advisory Board, which develops recommendations for the $7.5 billion Legacy Fund, on Thursday will hear a consultant's study proposal and decide on approval.
Some state officials caution the path ahead. 
"I think the devil's in the details on this. It is," said Rep. Keith Kempenich, R-Bowman, who chairs the advisory board.
"Everybody's got to be on the same page with this," he said. "It is the future of the state. If we screw this up too much early on, that could get where there's nothing left."
Republican State Treasurer Kelly Schmidt, who leaves office Dec. 31 after 16 years, said foremost details of the study should look at what other states have done, how to rate and reduce risk, and how to keep politics out of investments.
She wonders whether a certain percentage would be dedicated to in-state investing and "where do we carve out a space for this" in the Legacy Fund's current investments.
"I just hope that we just stay focused," the state's longest-serving treasurer said. "It's not for today. It's for tomorrow."
Legacy Fund
Voters in 2010 approved the Legacy Fund, which derives from 30% of North Dakota's monthly oil and gas tax revenues. 
In 2017, the fund's earnings first became available to spend, but little consensus has been reached on how to use the money. The 2017-19 budget cycle generated more than $455 million of earnings.
So far the earnings have been used to balance state budgets and backfill a shorted state school aid fund. State lawmakers and Gov. Doug Burgum have proposed numerous ideas for using the earnings, all of which the Legislature has killed or funded in other ways.
An interim legislative committee took public input over the last year to gather consensus on using the earnings. The committee of top lawmakers produced a bill draft this fall that proposes creating a fund for earnings and setting an average of that money available to spend every two years.
The 2021 Legislature is expected to take up more proposals involving the earnings. Now the issue of in-state investing also looms, with growing interest.
The Legacy Fund's in-state investments with the Bank of North Dakota were valued at more than $113 million as of Sept. 30. That's 1.5% of the fund. The State Investment Board that month approved a $100 million investment of the fund in the state-owned bank's Match Program, bringing the program's size up to $400 million.
Many U.S. sovereign wealth funds generally target less than 1-2% of their total investments to in-state investment programs so as to keep a well-diversified portfolio and find the best returns, said Dave Hunter, executive director and chief investment officer of the state Retirement & Investment Office.
State Insurance Commissioner Jon Godfread, who sits on the State Investment Board, proposed a plan in September for investing more of the Legacy Fund in North Dakota projects and setting up a subcommittee to review and recommend investments in the state. The Economic Development Association of North Dakota last month pledged support to his proposal. 
Godfread, a Republican who won a second term unopposed this fall, sees North Dakota investments as ripe, citing the state's growing technology sector. He favors a 10% in-state investment, what he calls "a reasonable ask."
"We're really well positioned, I think, in this state to really see some really exciting things happen," Godfread said. "I think the people of North Dakota expect the Legacy Fund to be there as well and to help make sure that we're expanding and growing North Dakota."
Priorities
Key for Kempenich is to see the study proposal's details and delve into what a rate of return could be.
"And truthfully, we're going to start small on this, no matter how we do it," the longtime state representative said. "If we can get one or two things that work and see how it works, then we'll go from there."
Also important, he said, is adhering to the so-called "prudent investor rule," or standards set in state law for good faith administration of public trusts. 
Kempenich and the state treasurer both would like to see some education or communication to the public about plans and decisions regarding the fund.
Republican Lt. Gov. Brent Sanford, newly reelected with Burgum, chairs the State Investment Board and said "there's a lot of options" ahead for the fund. The board last month heard several firms' presentations of in-state investment strategies before endorsing a study.
The study would move parallel to the 2021 Legislature, which convenes in January for up to 80 days.
"I think we'll be addressing the public concerns and legislator concerns and making sure that it's not too loose with elected officials being responsible for a large tranche of money," the lieutenant governor said. He hopes "good agreement" could be reached through the study by February or March.
"It's more about is there an opportunity to have a return potential but also have a potential to help grow the economy in our state by investing some of those Legacy Fund dollars in the state?" said Sanford, a former mayor of oil boomtown Watford City.
Amid discussions of the Legacy Fund hang concerns of a possible initiated ballot measure that would direct or dedicate spending of the money.
Schmidt said she sticks to the State Investment Board code of conduct, unwavered by the potential of ballot measures. 
"We can't allow the current noise to cloud our decisions," she said.
Without "meaningful solutions" brought forward by state officials, Godfread expects a measure to come forth. He said he's seen measure language that would invest 100% of the Legacy Fund in North Dakota -- "a big, big shift."
"I think there's been a lot of questions, and I think there's been a lot of blame to go around all over the place on whether or not it's how the earnings have been handled, how the investments have been handled, but I think the people of North Dakota, on the 10-year anniversary of the Legacy Fund, expect more impact," he said.
Get Government & Politics updates in your inbox!
Stay up-to-date on the latest in local and national government and political topics with our newsletter.