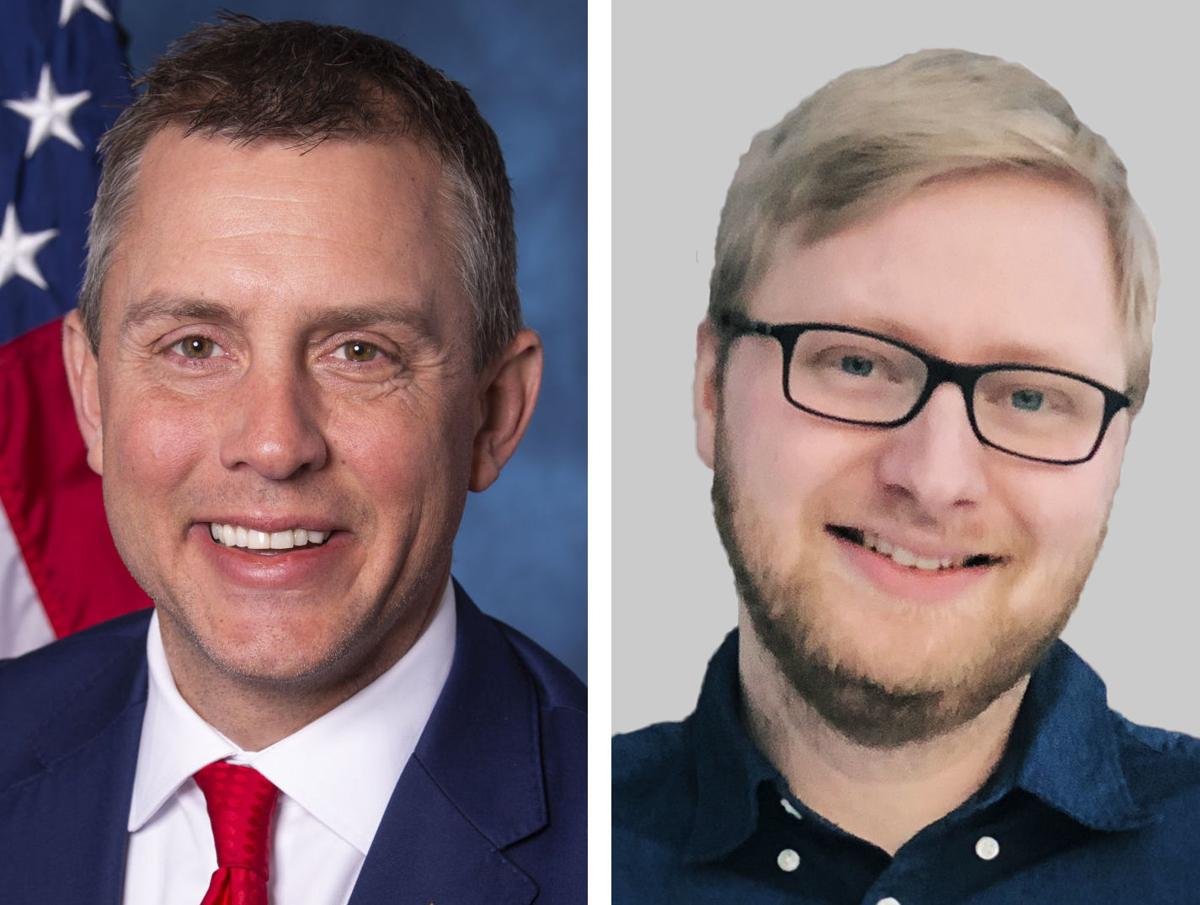 Republican U.S. Rep. Kelly Armstrong will seek reelection and already has one Democratic-NPL challenger for North Dakota's sole U.S. House seat.
Armstrong, an attorney and former state senator, confirmed his intent to seek a second term to the Tribune on Monday. Minot Democrat Zach Raknerud, who works in retail management, also confirmed his candidacy to the newspaper.
A Democrat hasn't held the House seat in a decade.
Armstrong sits on the House Judiciary Committee, the House Oversight and Reform Committee, and the House Select Committee on the Climate Crisis.
His committee roles have given him a front row seat to the impeachment inquiry, led by majority House Democrats, into President Donald Trump's conduct during a July 25 phone call with Ukrainian President Volodymyr Zelensky. The House voted last month to impeach the president on two articles charging abuse of power and obstruction of Congress.
Armstrong, who opposed the impeachment process that has now moved to trial in the U.S. Senate, has called the probe "a political drive-by."
"I think it's unfortunate that we haven't done more of the things on Judiciary that we should be doing -- criminal justice reform, immigration, we have antitrust issues -- but it's been there," he said of his time in office amid the impeachment probe. "It's been obviously very widely publicized, and we'll keep working forward."
Raknerud, 26, was an unsuccessful candidate in 2018 for a state House seat representing District 5 of the Minot area.
He is a Northwood native and University of North Dakota alumnus. He works as an executive team leader at Target, according to his LinkedIn profile. He moved to Minot in 2016.
You have free articles remaining.
Raknerud said he holds "a set of values and policy positions that I think give the Dem-NPL the best chance to make a resurgence in the state."
"My goal in this is to jump in and bring forth very different policy positions than we've seen in North Dakota that put working people first," he said, pointing to aged infrastructure and burdensome college debt and health care costs as key issues.
"There's a lot of work we need to do," he said.
On hearing of Raknerud's candidacy, Armstrong welcomed him to the race.
"I kind of treat this like I did when I was a baseball coach," he said. "You just get yourself ready; whoever your opponent is at the end of the day, that's who you go up against."
Democratic-NPL Party Chairwoman Kylie Oversen said the party doesn't yet have other candidates for the House race, "but (is) still in talks with a few."
The party will hold its state convention for endorsing candidates March 19-22 in Minot.
North Dakota Republicans will meet March 27-29 in Bismarck for their state convention.
Republicans hold all congressional and statewide seats in North Dakota, along with supermajorities in the Legislature.