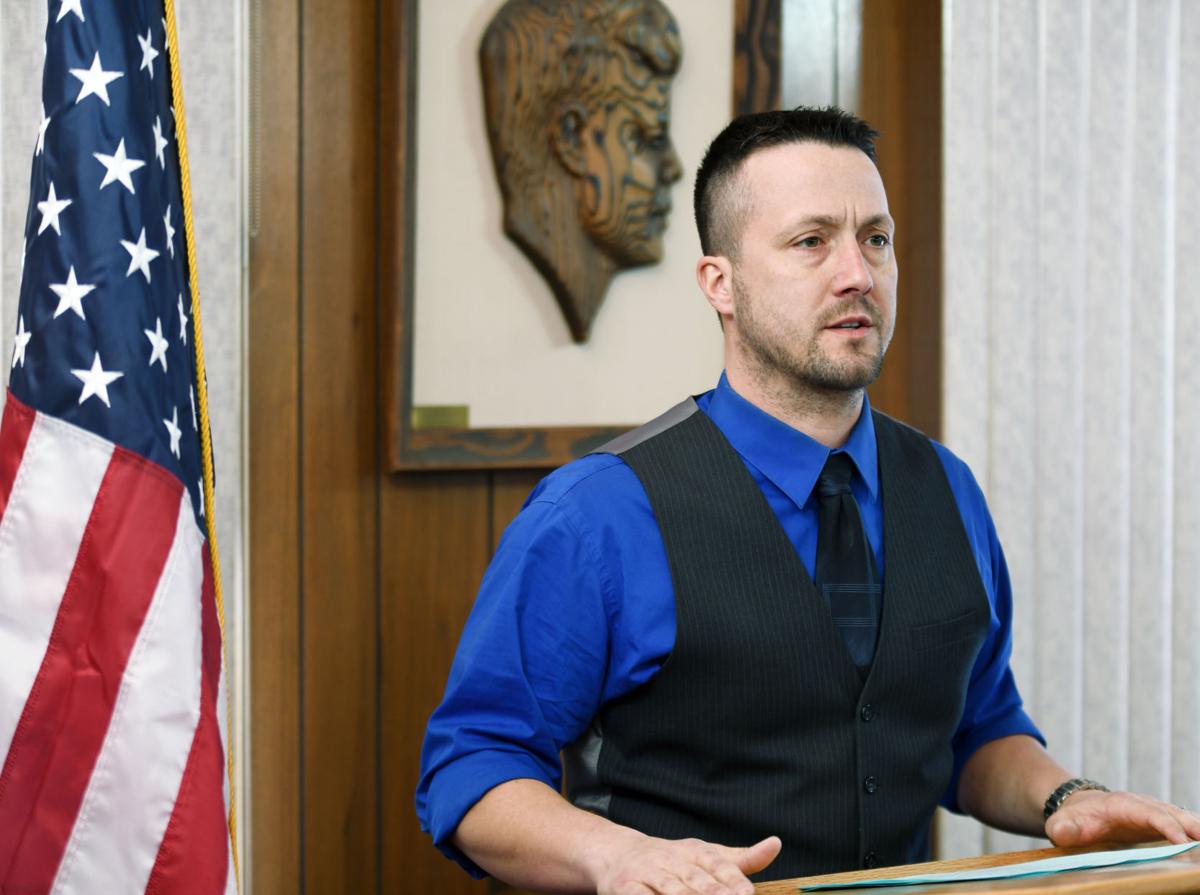 Both candidates for North Dakota state auditor champion accountability, but they differ on how to handle the job of the state's top fiscal watchdog.
Republican Josh Gallion is seeking a second term. He is challenged by Democratic-NPL nominee Patrick Hart, of Bismarck, who owns a small construction business and is a former auditor for North Dakota's Department of Agriculture and the state's Public Service Commission.
North Dakota's state auditor conducts regular reviews of state agencies' books. The annual salary is $110,582. The auditor oversees 58 full-time employees and a $14.3 million two-year budget. A Democrat hasn't held the seat since 1894.
Gallion said he remains focused on "effective and responsive government that is transparent and accountable to the people."
He has drawn ire from Republican majority state lawmakers for how he publicizes audit reports, which often are critical of state agencies. Lawmakers of the Legislative Audit and Fiscal Review Committee have said they want to see audit reports before they are made public. Gallion says "I work for the citizens of North Dakota."
"Sometimes, yes, an audit results in some difficult conversations and some difficult information to share, but at the end of the day, I believe I have an obligation to put that information in the hands of the people," he said.
The 2019 Legislature passed a law requiring the state auditor to get approval from the audit committee before launching performance audits, which are deep-diving probes of specific, fiscal issues. Attorney General Wayne Stenehjem last year issued an opinion that the law likely is unconstitutional.
Gallion has ignored the new law, citing the opinion. No one has sued over the matter. The 2021 Legislature could strip the law, a potential move that Gallion and Hart each support.
Gallion last year vexed some audit committee lawmakers by notifying the attorney general of concerns of mishandled state money within the Department of Commerce.
Stenehjem referred the investigation to South Dakota to avoid any perceived conflict of interest; ultimately, no criminal charges were filed. Former Commerce Commissioner Michelle Kommer called the investigation "wasteful scrutiny." Republican Gov. Doug Burgum said the Commerce audit and others "have created an environment of real fear among state employees."
Gallion has said he has an obligation to notify the attorney general of "a potential misappropriation of law." 
Hart said his leadership style would be in the same "completely nonpartisan manner" of when he audited for the state, giving "a fair shake" to farmers and licensees.
He advocates accountability in properly spending and recording tax dollars and following procurement requirements.
"I just really think we need a watchdog and not an attack dog," said Hart, who if elected would emphasize relationship-building instead of what he called Gallion's "really pointed" manner.
Hart said he would delve into "the root cause" of irregularities in audit findings to "figure out why this happened."
He "overall" opposes the 2019 law, but he attributes the law to a reaction by lawmakers to what he believes was mismanagement by Gallion. The incumbent said "being independent as an auditor is essential," and hopes to work with lawmakers in 2021 to repeal the law.
Hart cites his experience as a small business owner, growing up on a Pembina-area farm, his degree in business administration and master's in project management, his management of the books for an oilfield company and his five years auditing for the state. 
Gallion is a U.S. Air Force veteran with bachelor's degrees in accounting and business administration and a master's of business administration. He was accounting manager for North Dakota's Public Service Commission, and a program manager and financial officer within the state Department of Transportation. He also worked in a family business before his military service.
Get Election 2020 & Politics updates in your inbox!
Keep up on the latest in national and local politics as Election 2020 comes into focus.