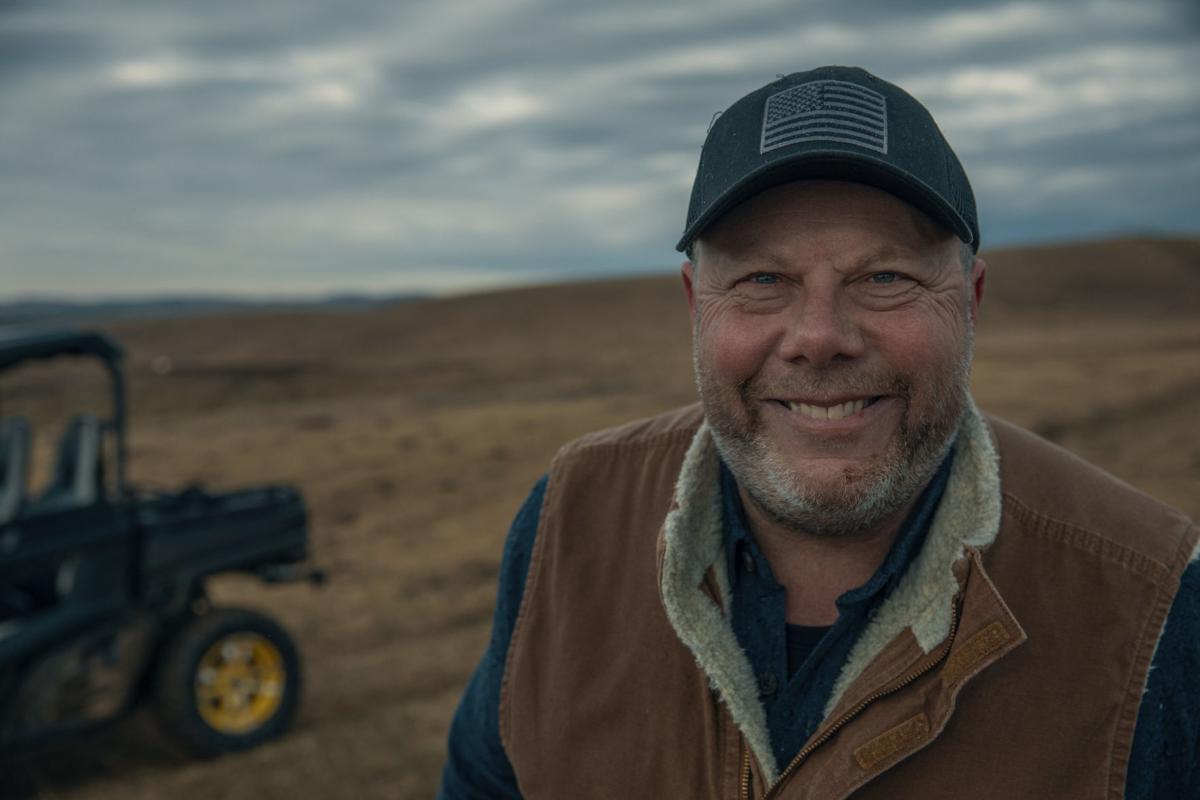 A Bismarck-area legislative candidate who has died just weeks before the conclusion of the general election succumbed to COVID-19.
David Andahl defeated a powerful North Dakota lawmaker in the June primary to advance to November. The path forward should he win the general election could become complicated.
Andahl, 55, died Monday. His mother, Pat Andahl, told the Tribune on Tuesday that her son had been hospitalized with the coronavirus disease and died after being sick for about four days.
His mother has "no idea" how her son contracted the coronavirus, saying he had been "very careful" amid the pandemic. Funeral arrangements were pending.
Andahl was a Republican nominee for one of two District 8 House seats in the November general election.
"He had a lot of feelings for his county and his country and wanting to make things better, and his heart was in farming. He wanted things better for farmers and the coal industry," Pat Andahl said Tuesday. "So many things he was very passionate about, and was hoping that he could get into the Legislature and be of some help. He was looking forward to it. He was looking forward to being part of that." 
Andahl teamed up with Dave Nehring, who owns a habitat planting business, to win District 8 Republicans' endorsements and voters' nominations for the district's two House seats. District 8 covers a swath of the state east and north of Bismarck.
They defeated longtime incumbent Rep. Jeff Delzer, R-Underwood, who chairs the powerful House Appropriations Committee. The primary election drew attention from Republican Gov. Doug Burgum, who gave more than $1.8 million to the Dakota Leadership PAC, a political committee that successfully targeted Delzer's seat. Burgum and Delzer tangled over budget issues.
Delzer on Tuesday declined to comment on the race beyond offering his "sincere condolences to the friends and family of Dave Andahl."
In addition to being a cattle rancher, Andahl was a race car driver, which took him all over the world, his mother said. He was a race car instructor in Las Vegas, and for years he was a federally approved government instructor demonstrating cars and motorcycles for soldiers in Afghanistan.
He served 16 years on the Burleigh County Planning and Zoning Commission, including eight years as chairman. He also was deeply involved in his family's housing development north of Bismarck. 
"He has done a lot of things in his short years," Pat Andahl said.
Andahl was not married and had no children. His Rottweiler, Hank, "was the love of his life," his mother said.
"He was his companion all the time," she said.
Secretary of State Al Jaeger on Monday said the general election ballot cannot be changed after Andahl's death, as mail-in voting began Sept. 24. As of Tuesday afternoon, about one-fifth of the 5,610 ballots mailed to voters in District 8 had been returned.
Legislative Council Director John Bjornson said what happens after the election depends on the results.
There are no statutes addressing candidates who die so close to Election Day, as well as no past instances or attorney general opinions directly related to such a scenario, he said. "Somewhat instructive" language in "old, old cases" suggests that votes cast for a deceased candidate aren't void and could be considered a protest against other candidates, he said.
Votes for Andahl will be counted, according to Jaeger. Should Andahl win, he said, the remedy is the process for filling a vacancy in a sitting legislator's seat, which falls to the person's district party.
"If he is one of the two candidates who receive the most votes in District 8 for the House of Representatives, a vacancy will then exist," the longtime secretary of state said.
Bjornson said that "what we have found is most legal authority, the general rule is that the next person up (in the November election results) does not rise up."
But "this is all new. We haven't encountered this, that we're aware," he added.
A number of other players could potentially get involved, he said. The next-highest vote-getter in the general election could sue to be declared a winner, but his or her chances are unclear.
The attorney general could issue an opinion to answer legal questions.
The county auditor also might have a role in deeming a legislative vacancy.
And the House of Representatives has the final say on the seating of its members.
Democrats Linda Babb, of Bismarck, and Kathrin Volochenko, of Mercer, are the Democratic-NPL District 8 House nominees. Sen. Howard Anderson Jr., R-Turtle Lake, is running unopposed for District 8's Senate Seat.
Write-in legislative candidates have until 4 p.m. Oct. 30 to file certificates of write-in candidacy with the secretary of state's office.
State lawmakers take office Dec. 1 for four-year terms.