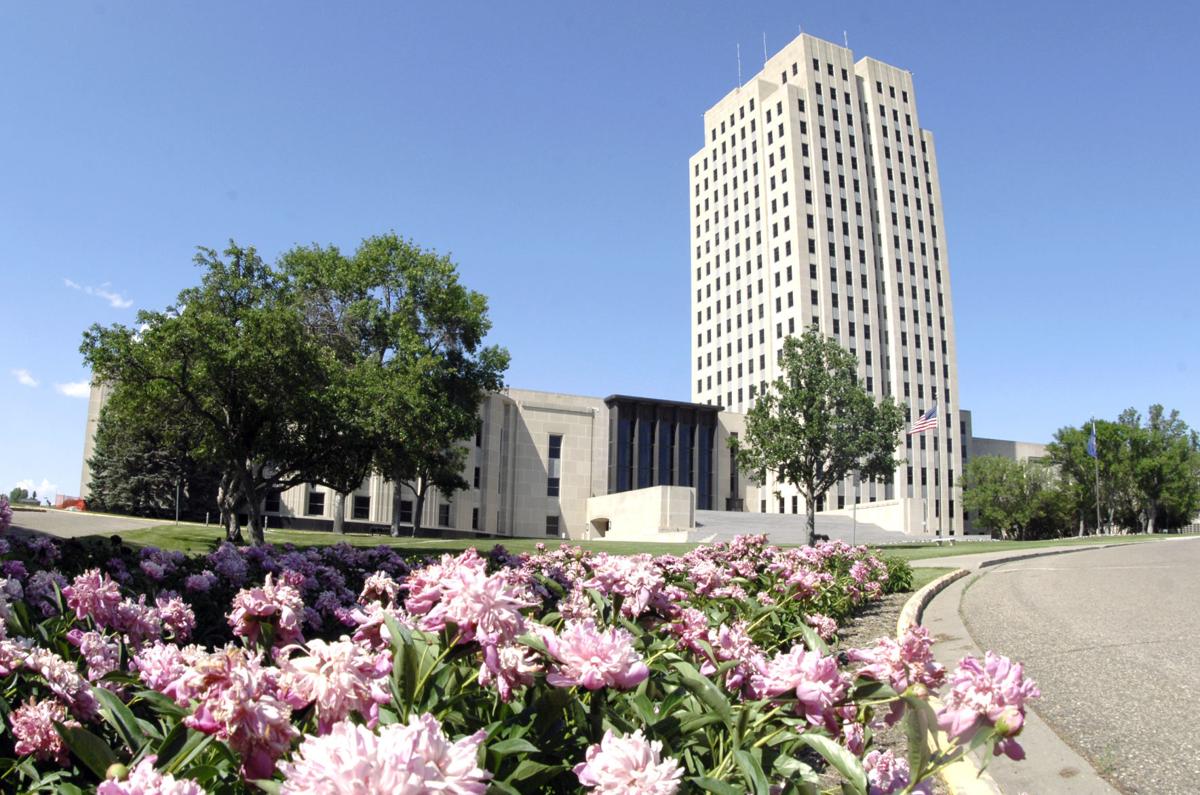 State lawmakers are eyeing a reserve fund for earnings of North Dakota's oil tax savings account so they can better budget and use the money.
The Legislature's interim Legacy Fund Earnings Committee is set to meet Wednesday morning to discuss a bill draft on the idea. It still needs proposed metrics written for appropriating the money. It would go to the 2021 Legislature if approved by the committee.
North Dakota voters in 2010 approved the Legacy Fund, which is derived from 30% of monthly oil and gas tax revenues. The $6.8 billion fund posted $455 million in earnings in the state's 2017-19 budget cycle. The 2019 Legislature considered many projects from state lawmakers and Gov. Doug Burgum that would have used the fund's money, but all were killed or funded in other ways. The committee formed to reach consensus on using the earnings.
So far the earnings have been used to balance state budgets and to backfill a shorted state school aid fund. The Legislature can use the fund's principal, but only 15% of it every two years, and only with at least a two-thirds vote in both the House and Senate. 
The committee's most recent meetings, in November in Fargo and in February in Watford City, were to hear public comments on ideas for using the earnings. Proposals included higher education, tourism, school construction and road infrastructure, among others. The committee in February planned to map out a metric for reinvesting and spending the money before more ideas come in 2021.
Legacy Fund earnings are transferred to the state's general fund at the end of the two-year budget cycle. As of last week, the fund had generated $250 million of earnings in the current budget cycle, which is half over. The fund in June posted its lowest-ever deposit of $10.24 million, due to plummeted April oil prices and production.
House Majority Leader Chet Pollert, R-Carrington, who chairs the committee, said he likes the bill for putting Legacy Fund earnings into their own fund and for ensuring the money is on hand before it's dedicated. He expects a "concrete" bill to be finalized in early September.
"It's pretty basic," he said.
Rep. Keith Kempenich, R-Bowman, said the metrics to be determined in the bill draft are "probably more key to the conversation" in providing "predictability" for the earnings. He proposed a similar, unsuccessful bill in 2019.
"The earnings could be more or less (than expected), and that's where that reserve fund comes into play," said Kempenich, a committee member who also chairs a board that guides the Legacy Fund's investment strategy.
"This way we stay away from basically pre-appropriating the earnings because we don't know what they are, and this would have more predictability on what we should be appropriating and what we could reasonably look at using," he said.
House Minority Leader Josh Boschee, D-Fargo, who in February presented a Democratic-NPL plan for the earnings, said he hopes the committee can give guidance to the 2021 Legislature for investing the earnings amid potentially many competing ideas. He doesn't want to see the earnings used again to backfill budgets.
"That is certainly not what voters voted for when they enacted the Legacy Fund," he said. 
State Treasurer Kelly Schmidt sees the bill draft proposing "a holding of those earnings, so that if the Legislature doesn't use them for an appropriation, those dollars can continue to be invested in order to continue to grow." She and Kempenich said the concept is similar to a structure for Alaska's Permanent Fund.
But a lot of details remain for the fund, she added.
"This will be a continuing discussion, I think, for many, many years to come because, as you know in North Dakota, we're never short of opinions," the state's longest-serving treasurer said.
Get Government & Politics updates in your inbox!
Stay up-to-date on the latest in local and national government and political topics with our newsletter.