North Dakota House members may soon approve a bill to reorganize the state's county social services into multi-county "human service zones."
The legislation comes two years after the state took on the cost of social services and passed a study that led to Senate Bill 2124, which continues the state funding and implements the plan for up to 19 multi-county "human service zones" in North Dakota. The Senate passed the bill 43-1.
Those close to the bill laud its move away from property taxes to fund social services. Chris Jones, executive director of the state Department of Human Services, says the bill follows a trend of the state taking on similar programs over the years.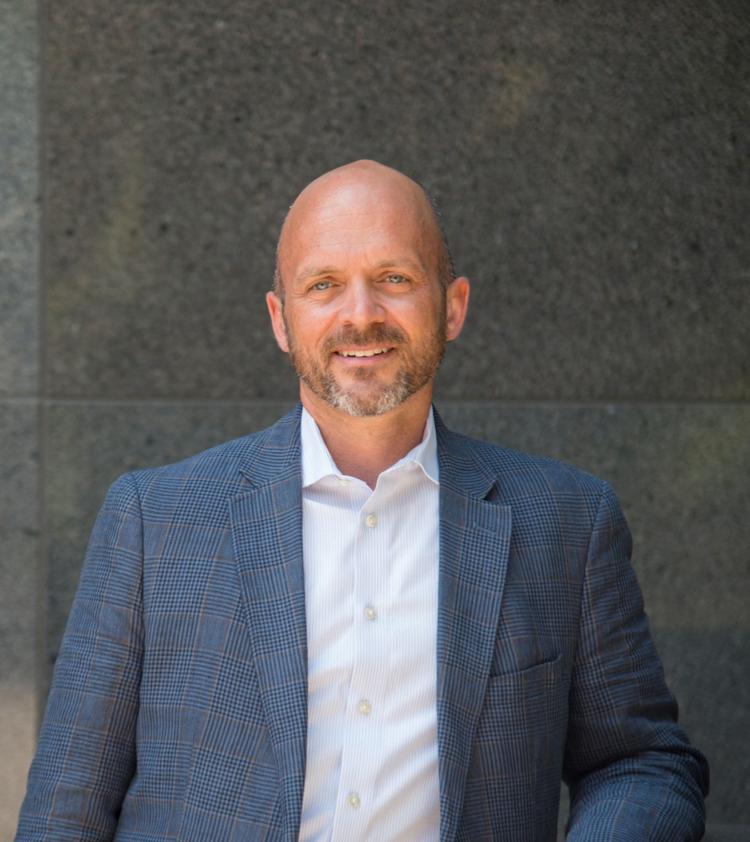 "We know that over time, because of how these social services have been financed, there were different levels of service and different needs across the state that were either being met or not being met," Jones said.
"If we move these into administrative zones to start to drive some consistency not only in process but programming, we believe that we can save money from how we've been doing it previously and then using those dollars to reinvest in the services that haven't necessarily been fully funded." 
Social services in North Dakota extend to child and family services, such as foster care and child abuse investigations; adult services, such as in-home care for disabled and elderly persons; and economic assistance, such as programs for medical, food and home heating assistance.
Jones' department drafted a concept map for the proposed multi-county zones. But he said, if the bill passes as is, DHS, county officials and social services directors would put their heads together to outline the zones to be implemented by 2021. 
The bill could be a "landmark" for DHS and property tax reform, Jones said.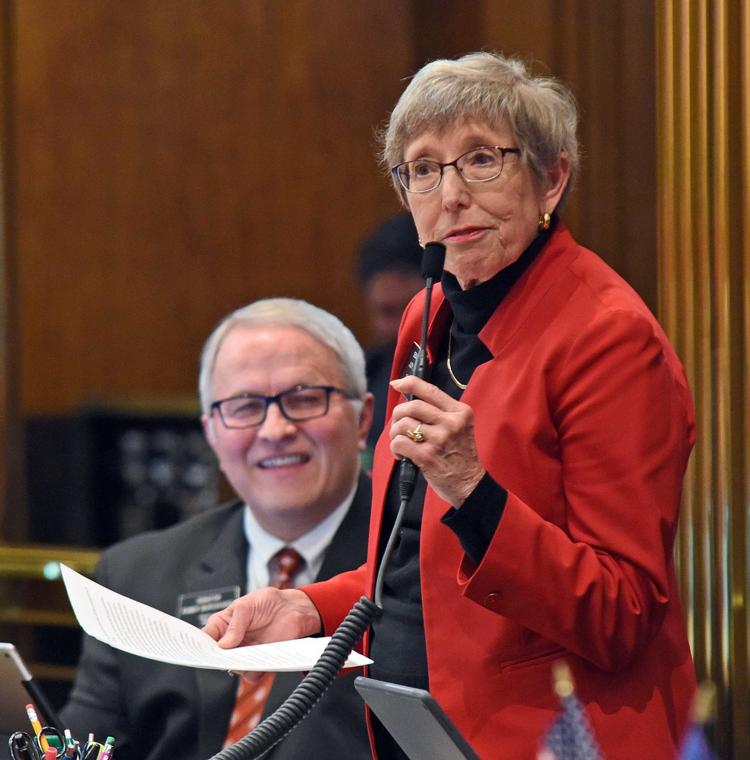 Sen. Judy Lee, R-West Fargo, who chairs the Senate Human Services Committee and carried the bill in the Senate, said the proposal is "exciting" for the control and collaboration it offers for regional resources among counties.
"It's a big change for the counties," Lee said. "There are concerns about jobs and all, but honestly, we need all of those services provided exactly where they are now." 
The bill's plan calls for zone boards for each "human service zone," with each zone's counties represented. One county would take the lead as a sort of fiscal agent and record keeper for each zone, Lee said.
"Everyone, every county will still very much have a voice in this," Lee said.
Counties with more than 60,000 people may be their own zone. Eight counties of southwestern North Dakota may become one zone, Lee said.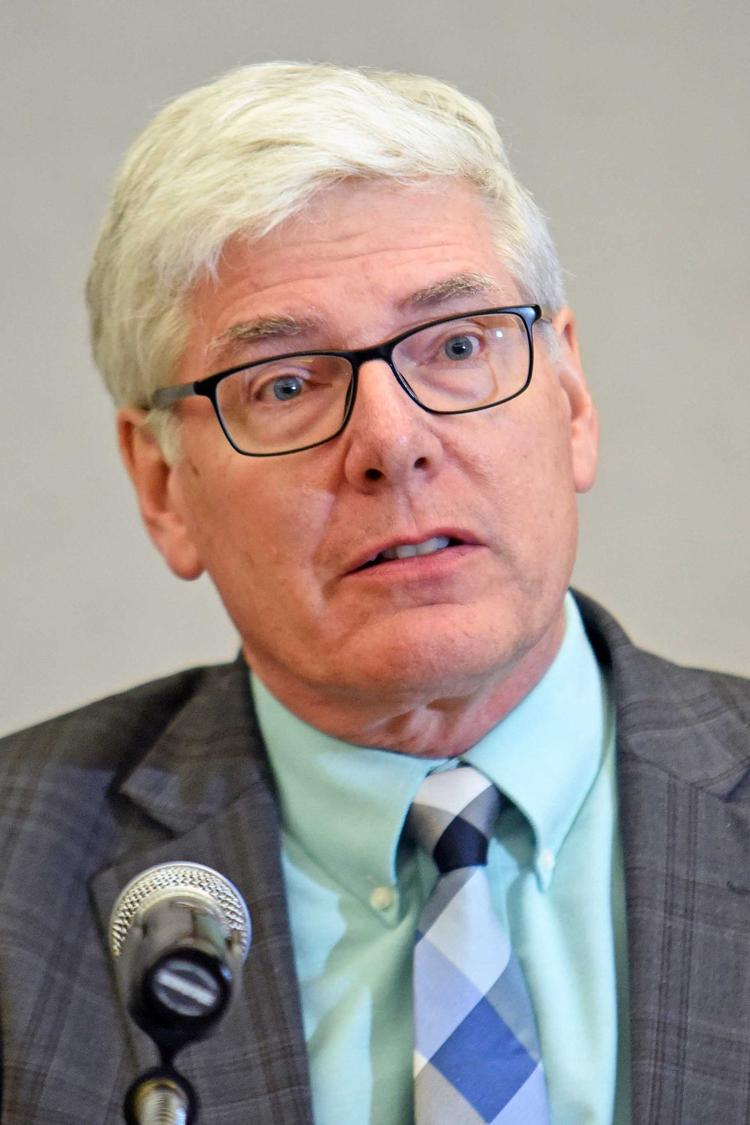 Terry Traynor, executive director of the North Dakota Association of Counties, said the bill, after Senate amendments, is "a good approach moving forward." 
He said the bill brings some natural uncertainty for those it affects, such as smaller, rural counties who may share a zone. But no current "access points" for services would be eliminated, he added.
"If there's access in Napoleon now, there will be access in Napoleon in the future," Traynor said.
He also said the bill makes it easier for counties to come together, working from state funding rather than their different tax bases. 
Rep. Robin Weisz, R-Hurdsfield, who chairs the House Human Services Committee which heard the bill March 13, said the committee will work on the bill Monday afternoon with some amendments to come before the House Appropriations Committee will take a look at the bill's $182.3 million fiscal note.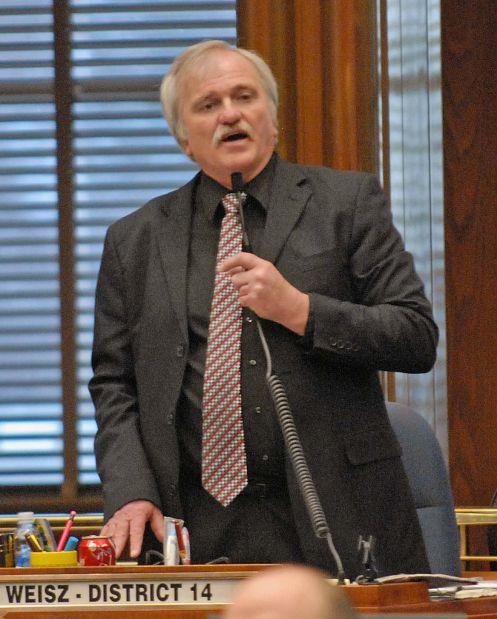 Weisz said he agrees with the concept of uniformity across the state for programs, such as foster care and child protection assessments.
The bill overall seems to have a consensus among DHS, counties and legislators, according to Weisz. 
"I think we all agree we should provide more efficient services, better for the client, save money in the long run," Weisz said. "To me, it's a win-win."