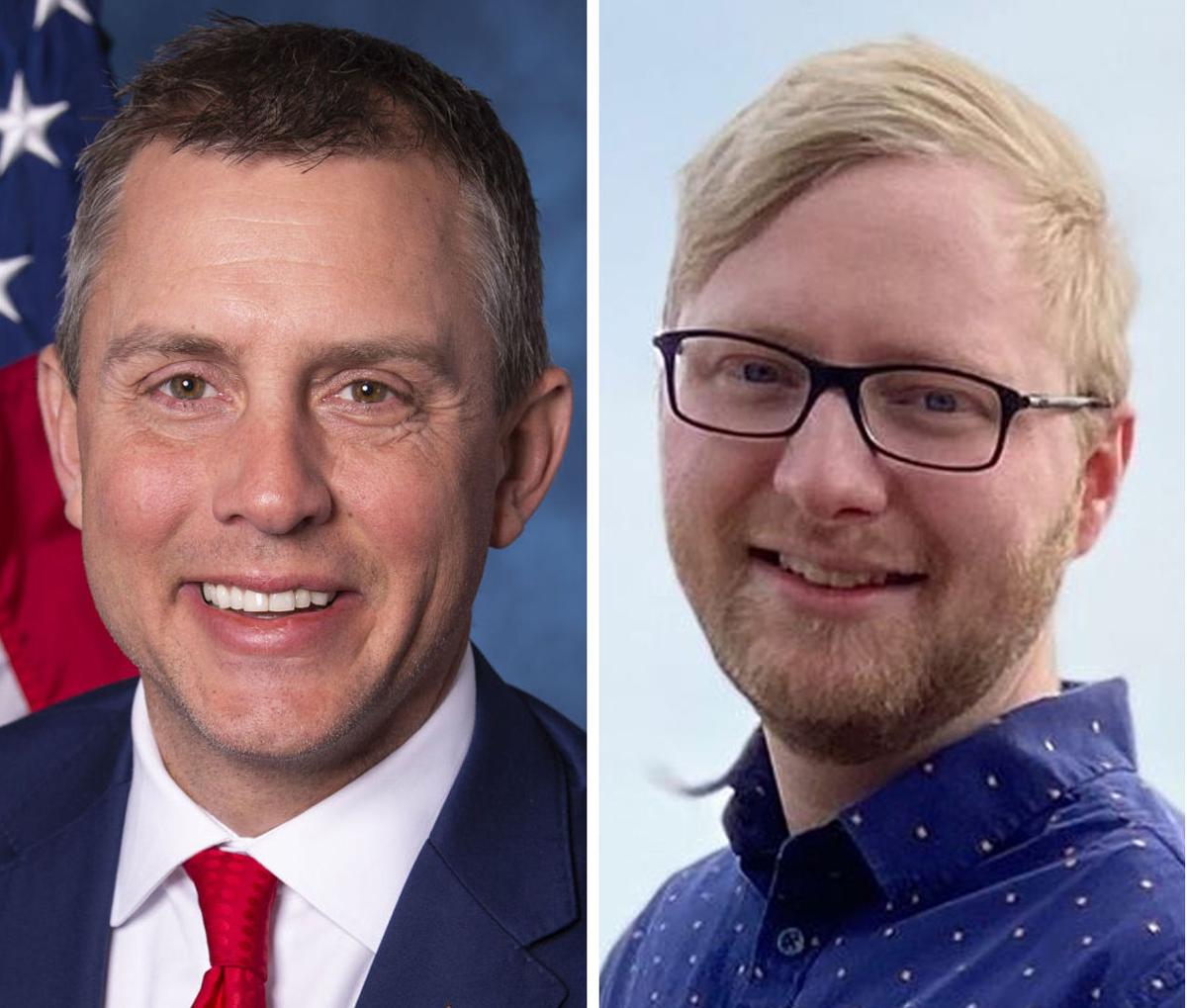 North Dakota voters are deciding whether to reelect their only congressman, a freshman incumbent, or pick someone new for the next two years.
U.S. Rep. Kelly Armstrong, R-N.D., is seeking a second term. He's challenged by Democratic-NPL nominee Zach Raknerud, a retail manager in Minot, and Libertarian Steven Peterson, a Fargo business owner. In interviews with the Tribune, the two major-party candidates laid out their plans, if elected.
Armstrong, who is an attorney, a former Dickinson-area state senator and a past North Dakota Republican Party chairman, won with 60% of the vote in 2018, defeating Democrat Mac Schneider for the open seat. Armstrong serves on the House Judiciary Committee, House Oversight and Reform Committee, and House Select Committee on the Climate Crisis in the Democratic-majority House.
"I kind of refer to being in Congress the same way as I did in the North Dakota state Senate," he said. "When we have to have the knockdown, drag-out fights, I am completely comfortable being a part of those, but I also work really hard to build relationships on both sides of the aisle."
He cites his record in Congress and the state Senate, working to help pass bankruptcy and criminal justice reform and Savanna's Act, helping bankers and small businesses navigate federal coronavirus aid, and digging into privacy and market issues related to big tech platforms such as Google -- the latter a focus for him due to his interest in privacy concerns sparked by his career as a criminal defense attorney.
"I've really tried to learn more, really tried to ask the right questions and really look towards what kind of policy solutions we can do to deal with that," Armstrong said.
He calls the Subcommittee on Antitrust, Commercial and Administrative Law "my favorite part of being in Congress" because of the bipartisanship he's observed.
Raknerud ran an unsuccessful bid for a Minot-area state House seat in 2018. He entered the congressional race in January, seeing "what I refer to as a reverse-funnel economy where wealth is exiting the working and middle class in this country and consolidating into the hands of very few, which has created a vicious cycle of more political power equals more wealth and more wealth equals more political power."
His priorities would be advocating for more investments in health care, child care and post-secondary education, "the bedrock areas of life," he said. He also would be "a champion for our farmers," seeing little relief distributed to small and medium farms.
Raknerud said he wouldn't be "a relentless cheerleader" for a Biden administration, but would be there "to hold them accountable and to advocate for these investments all the same." 
"It's clear to me that Kelly Armstrong is just there to take marching orders from his party's establishment," he said, seeing his opponent "amplifying leaders from his party" in his communications.
Armstrong said he's "pretty good at what I would say is making sure we're fighting for North Dakota's issues," such as agriculture and energy -- top industries for the state.
Members of the U.S. House serve a term of two years at a salary of $174,000 a year. A Democrat last won North Dakota's seat in 2008.
Get Government & Politics updates in your inbox!
Stay up-to-date on the latest in local and national government and political topics with our newsletter.