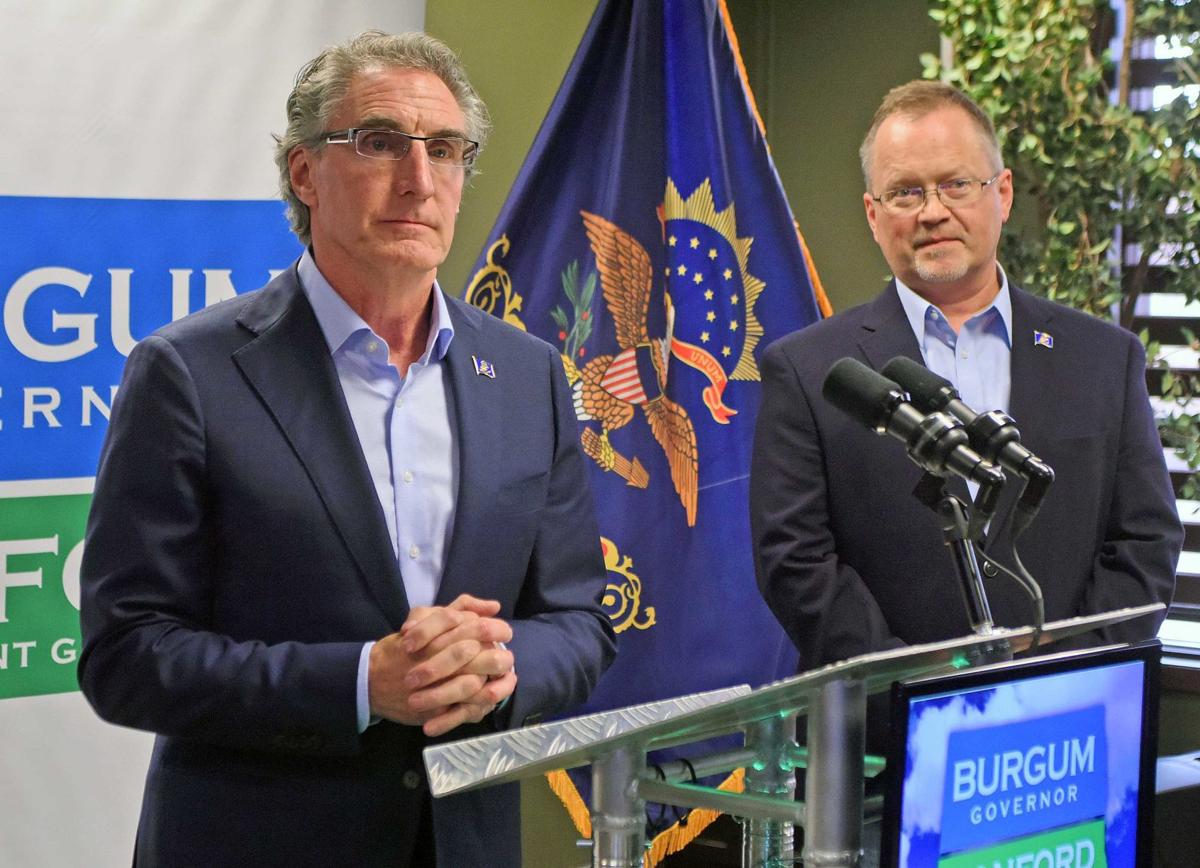 North Dakotans have a chance to weigh in on the 2020 presidential race in less than two months.
North Dakota Republican and Democratic presidential caucuses are on the same date this year, two of many events during a busy election year.
Here is how the next year unfolds for state elections.
Twenty-three Senate seats and 46 House seats in North Dakota's Legislature are on the ballot in 2020, along with a slate of statewide seats.
District parties are holding conventions for endorsing legislative candidates in January and February.
The presidency
On the national scale, Democrats jostling for their party's presidential nomination will compete in primaries and caucuses throughout the U.S.
State and local governments run primaries; political parties organize caucuses. First on the calendar are the Feb. 3 Iowa caucuses. March 3 is Super Tuesday, when 14 states will hold contests for delegates. 
North Dakota's Republican presidential caucus is March 10. President Donald Trump and Vice President Mike Pence are the only candidates on the party's caucus ballot in the state. Caucus locations will be available in each of the state's 47 legislative districts, which may combine for the event.
Party Chairman Rick Berg expects the caucus to be "an evening of getting together with Republicans across the state."
"It'll be a fun evening for people to meet the current elected officials, some of the candidates, weigh in on the presidential race," he said.
North Dakota's Democratic-NPL Party will hold its "firehouse" caucuses, for in-person voting, on March 10 at locations throughout North Dakota, including major cities such as Bismarck and Dickinson and on American Indian reservations.
The mail-in ballots are a first-time option that Party Chairwoman Kylie Oversen expects to "significantly increase" participation. Ballot requests have already come in, she said. 
"We wanted to find a way to make sure more people could participate in a different way," she said.
State races
Political parties will endorse candidates at their state conventions in March, among other activities.
North Dakota's Libertarian Party will hold its state convention March 14 in Bismarck. Libertarians hold no statewide or legislative seats in North Dakota. The party recently regained its ballot status after losing it in 2018.
North Dakota Democrats will meet March 19-22 in Minot for their state convention. With Republican U.S. Sen. Kevin Cramer's defeat of former U.S. Sen. Heidi Heitkamp in 2018, Democrats hold no statewide offices in North Dakota and about one-sixth of the seats in the Legislature. The party has yet to announce any statewide candidates.
North Dakota's Republican Party will hold its state convention March 27-29 in Bismarck. Republicans hold every statewide seat and control the Legislature with supermajorities of 37-10 in the state Senate and 79-15 in the House.
April 6 is the deadline for statewide and legislative candidates to file with North Dakota Secretary of State Al Jaeger's office.
Statewide offices on the 2020 ballot are governor and lieutenant governor -- who are elected together -- auditor, treasurer, insurance commissioner and one seat on the Public Service Commission. North Dakota voters also will elect their sole U.S. representative.
Those who have announced reelection bids are Gov. Doug Burgum and Lt. Gov. Brent Sanford, state Auditor Josh Gallion and state Insurance Commissioner Jon Godfread.
State Rep. Dan Johnston, R-Kathryn, is seeking the Republican endorsement for state treasurer. Four-term incumbent Kelly Schmidt is not seeking another term.
Supreme Court Justice Jon Jensen, appointed in 2017 and newly named chief justice, has said he'll seek a 10-year term on the high court. North Dakota's judicial seats are nonpartisan.
The state's superintendent of public instruction also is a nonpartisan office on the 2020 ballot.
North Dakota's primary election is June 9, when voters select nominees for offices. Voters may select candidates only from one party on this ballot.
Nov. 3 is the general election, when county, legislative, judicial, statewide and federal races are decided.
North Dakota lawmakers take office Dec. 1. New members are ceremonially sworn in during the Legislature's organizational session, which will be from Dec. 7-9.
The governor and lieutenant governor take office Dec. 15. All other statewide elected officials take office Jan. 1 and are traditionally sworn in on the first day of the legislative session, usually in early January. 
North Dakota's 2021 Legislature convenes Jan. 5 next year for the governor's State of the State address.
The biennial Legislature can meet for up to 80 days to write new laws and state budgets. The 2019 Legislature used 76 days.
Get Election 2020 & Politics updates in your inbox!
Keep up on the latest in national and local politics as Election 2020 comes into focus.